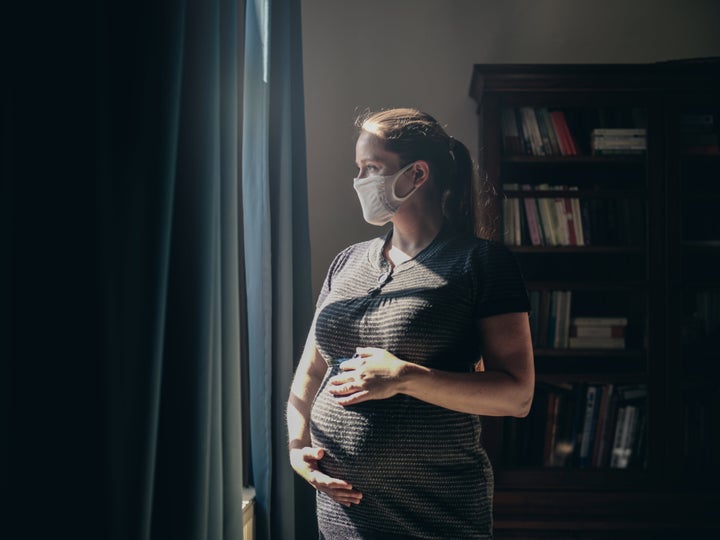 After an astonishingly fast effort to develop a safe and effective vaccine against COVID-19, the United States now has multiple options.
After some initial confusion from groups like the World Health Organization, which for a short time recommended that the Moderna vaccine not be recommended for pregnant women unless they are "high risk" (a guideline that was based purely on the lack of data in pregnant women specifically) all major medical groups now say that pregnant and breastfeeding women should have the option of being vaccinated if they qualify.
Below is what's understood about pregnant women and the COVID-19 vaccine:
The American College of Obstetricians and Gynecologists says pregnant women should not be excluded from vaccination.
That's true for people who are breastfeeding as well.
So for now, that really means pregnant or breastfeeding individuals who are health care workers should be able to get the vaccine, ACOG says.
The first studies on COVID-19 vaccination among pregnant women are here — and they're promising.
ACOG began recommending that pregnant and breastfeeding individuals who qualify to receive the COVID-19 vaccine should be able to months ago, at a point when there was no safety data specific to use during pregnancy.
But in late March, the first study data specific to pregnant women was published, and it found that the Pfizer and Moderna vaccines appear to be both safe and effective for pregnant women — and that they offer potential protection to babies as well, as antibodies were present in both breast milk and umbilical cord blood.
Another small study published in March 2021 also found COVID-19 antibodies in the breast milk of women who'd received the Pfizer vaccine during pregnancy, suggesting that mothers may be able to pass along some level of protection to their babies. Which may be especially good news, because there are no vaccines available to younger children and babies at this point.
As Dr. Brenna Hughes, vice chair for obstetrics and quality at Duke University told The Washington Post: "Worries about possible risk and harm may be proven quite the opposite. In fact, it may be proven that the vaccines actually provide protection to the developing fetus."
Pregnant women do seem to face higher risks with COVID-19.
Unlike with the H1N1 virus, which posed a grave risk to pregnant women, the impact of the coronavirus has been less clear. But based on data collected over the past few months, the Centers for Disease Control and Prevention and ACOG say that pregnant women are at slightly higher risk of becoming seriously ill with COVID-19. They also have a higher risk of dying from the virus than their non-pregnant counterparts.
Scientists aren't sure yet whether the virus can cross the placenta, though one preliminary study of 31 women did find evidence of it in women's umbilical cord blood, placenta and breast milk. However, the good news is that the CDC says it's "uncommon" for newborns whose mothers have COVID-19 to have the virus themselves, and among those who do, it's not clear whether they contracted the virus before, during or after delivery.
The old public health standbys remain particularly important for moms-to-be.
Because pregnant women appear to be at higher risk of severe illness, experts say it's especially crucial that those women be diligent about the preventive measures we know protect against the virus.
And those who are pregnant and breastfeeding who qualify for the vaccine based on current national prioritization can work with their doctors or health care providers to determine what the risks and benefits may be.
"What do I advise pregnant women? To practice what we all should be doing: mask-wearing, hand-washing, social distancing. And please get flu shots if you haven't had them yet ― that's one thing we can easily do," Minkin said. "Be careful and stay tuned."
This post has been updated with additional information released about pregnancy, breastfeeding and the vaccine.
Experts are still learning about COVID-19. The information in this story is what was known or available as of publication, but guidance can change as scientists discover more about the virus. Please check the Centers for Disease Control and Prevention for the most updated recommendations.