The co-op teacher who supervised my placement as a high-school theatre teacher ran up to me backstage, buzzing with excitement.
"Adam! That was incredible. Forget teaching — you should pursue acting. You have what it takes."
Those words meant the world to me, and the seed of an idea was planted. I was going to be an actor.
Earlier, I had signed up for a co-op work term as a theatre teacher. I thought my natural abilities on the stage could only ever amount to a career in teaching. During the work term, I quickly realized the stark difference between an audience of theatre-goers and an audience of disinterested students. Their lack of enthusiasm, combined with my lack of ability to inspire, led me to conclude that teaching was not the right direction for me.
I ended the semester back at square zero, without a clue over what to do next — save a call-back from my theatre department offering me the lead role as the Cat in the Hat in that year's theatre production of "Seussical the Musical," a play that blended together the classic characters and plots of the children's book author Dr. Seuss.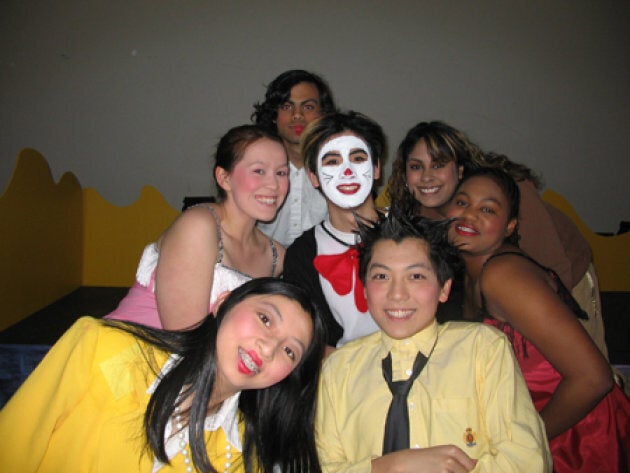 For my first leading role, I was given two assistants to help me with my dozen costume changes, and got the full make-up treatment every night. Our opening performance received a standing ovation — quite an ego boost for a 17-year-old teen in search of a calling.
And my parents weren't like some other second-generation parents. They generally adopted a hands-off attitude when it came to my choices. "Do what makes you happy" was a phrase I heard often as a child, followed up by "... as long as you finish school."
My Asian stereotype-defyingly low math and science grades didn't really leave me any other choice. I was bound to end up in a creative industry, and the validation I received from this performance offered a much-needed push to test my creative potential. I had no idea how the industry worked, but I was determined to get the ball rolling.
I started booking headshots and researched all the theatre college programs. I reached out to anyone I knew who had any experience with a career in the performing arts. My network was limited, living on the edge of a Toronto suburb. I found out that someone I'd worked with at a summer arts camp had decided to go into theatre full-time at Sheridan College and the University of Toronto. Like me, she happened to be an Asian-Canadian, also born and raised in Scarborough.
I told her about my aspirations to act. That's when I got "the talk."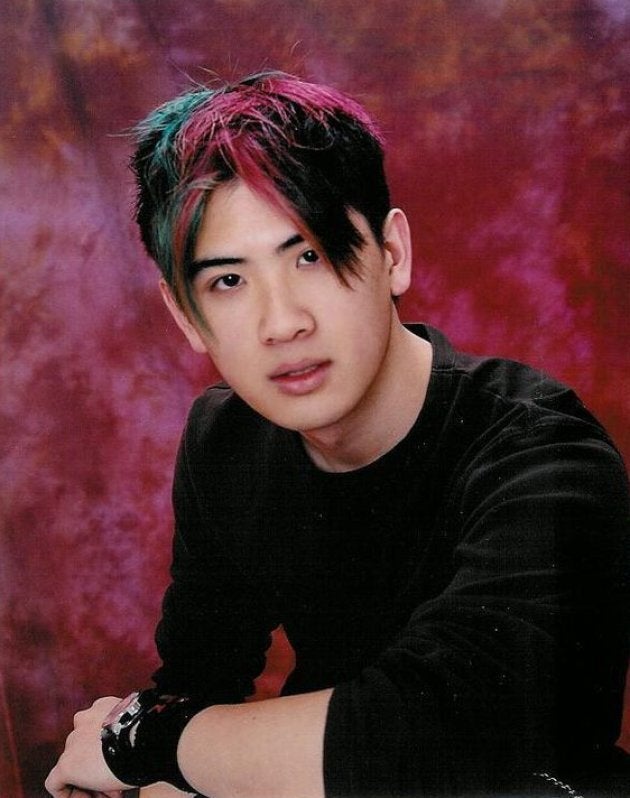 It's the talk I'm sure many POC actors, especially East-Asians such as myself, receive when they announce their decision to pursue a career in acting.
"It's going to be near impossible to have a career you'll be happy with. The only roles out there are for parts that were written for people like us — and those are usually just stereotypes, sidekicks and faceless enemies. I hope your Chinese accent is good."
It wasn't. At that point, I knew more French than I knew Chinese, and my accent was borderline offensive.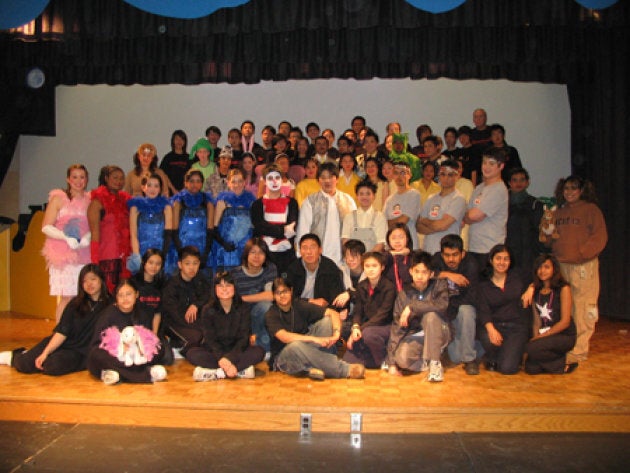 I wonder if I'd have gotten that lead role had I studied at a more diverse school, or if the play had been more racially specific. Or if I had been cornered into the role of a sidekick or extra. The role of "token Asian" wasn't really an option when the majority of the people who auditioned were racialized.
This didn't reflect the realities of the industry. I'd grown up obsessed with musicals, movies and morning cartoons. "The Simpsons," "He-Man" and "Hey Arnold!" dominated my Saturday mornings — but the characters felt more like people I had to pretend to be like, rather than representations of who I was.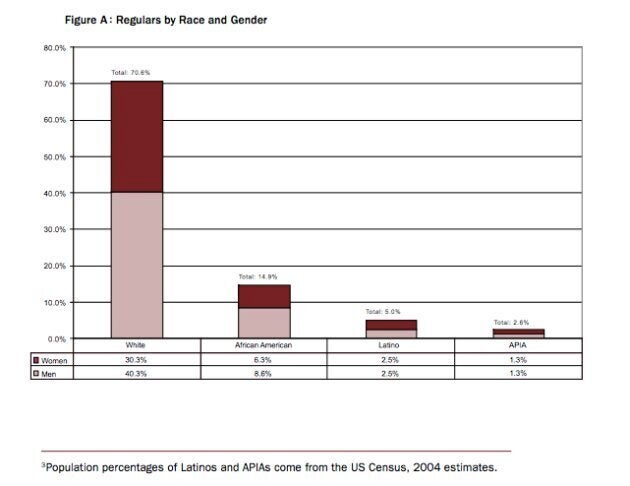 In 2014, more than 40 of the top 100 movies didn't have a speaking Asian actor. And television — my childhood babysitter — didn't fare much better. Back in 2006, the year I graduated from high school, only 2.6 per cent of prime-time television regulars identified as Asian Pacific Islander Americans.
A recent study showed some improvements, with Asian and Pacific Islanders making up 3.9 per cent of the roles on television in 2017, although 87 per cent of the Asian-American series regulars typically received one-third the screen time of their Caucasian counterparts.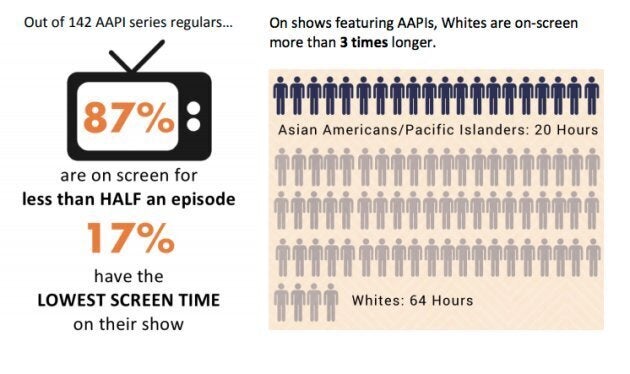 In New York, North America's culture hub for the theatrical arts, Asian American actors have made up four per cent of roles over the past 10 years. Considering how this slice of the acting pie likely includes an abundance of sidekick roles, the industry prospects for someone like me were grim.
I wish I could say that I defied the naysayers, and I ran to every audition I could across town chasing the dream. I wish I could at least say that I sent out my applications to the theatre schools. If I could jump back 13 years into my teenage body, maybe I would do just that. But I was 17 in an isolated suburb, afraid of the future and not sure who to talk to about it. I didn't have the voice inside that said that just because something didn't exist, that doesn't mean you can't make it happen. The days of YouTube, smartphones and social media were still to come, and it was much easier to drop the idea and simply move on.
It was much easier to drop the idea and simply move on.
Recently, I caught up with my friend who'd pursued her passion for acting — the one who gave me the talk. She's a teacher now, having quit the industry four years ago due the still-limited opportunities. Most roles required putting on an accent in a "Miss Saigon"-type role, or as the goofy sidekick. She was tired of running into colourblind auditions already knowing that she wasn't the type of person they were looking for.
But she said that just around the time she quit the industry, she had noticed a shift.
Incremental changes began to take place on my television, where I started seeing an array of characters that I didn't necessarily relate to, but still matched my own ethnicity. It wasn't much, but it was leagues beyond what I'd gotten used to (not) seeing as a teenager.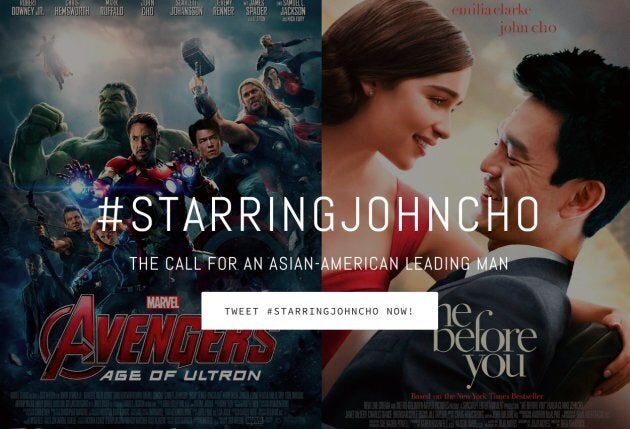 The same went for the stage. I've noticed theatre in Toronto has begun to flourish with colour. This year alone, I've been able to watch performances starring entirely Asian-Canadian casts, including "The Banana Boys," "No Foreigners" (a co-production by Canada's Asian theatre companies, fu-GEN and Hong Kong Exile), and "A Taste of Empire."
Upon learning about the existence of "Kim's Convenience," I rushed online to secure tickets for my entire family. It was marvellous to go with my family to see an Asian Canadian family central to the story on stage. And the musical "Soft Power" — written by Tony winners David Henry Hwang and Jeanine Tesori, and starring an almost entirely Asian-American cast — is beginning its rounds across the American theatre scene. And it can't arrive in Canada soon enough.
With the release of this summer's "Crazy Rich Asians," and allthediscussionsurroundingit, I can't help but speculate that Asian Americans are on the cusp of a cultural moment. The conversation has shifted from whispers warning — "You won't get any real roles!" — to a community collectively yelling, "What the HELL Hollywood? Cast us already!"
I can't help but speculate that Asian Americans are on the cusp of a cultural moment.
The movie, starring a cast of Asian-Americans alongside a cast of Asian-born actors, allows us to unpack the umbrella term of "Asians" — which assumes we're a homogenous group without a diverse set of histories.
For everyone who's ever called out "'Sup, Jacky Chan?" to me from across the street, I'm hoping you'll soon have a more accurate frame of reference. "Whatup, John Cho!" would be a refreshing change.
I fear some see the push for more representation of Asian Americans in theatre and entertainment as a form of affirmative action — as if we're forcing Hollywood to fill in quotas and tick off boxes in order to mitigate our community's backlash.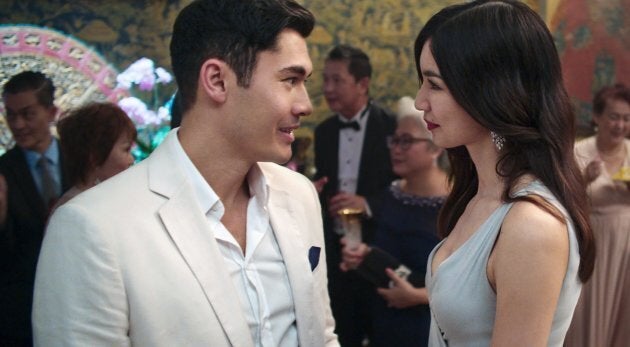 But what I believe has inspired this backlash is desire to belong. As a kid, sitting in front of the TV for all those hours, I often wondered how characters would react if I walked on screen and joined them. Would Joey Tribbiani have been my wingman on a night out? Would Frasier Crane have invited me into his Seattle apartment for a sherry, as we admired the pristine skyline view of the city? Would any of Carrie Bradshaw's columns about her love life have been about me?
The fact is, even in these childhood fantasies I played the role of a sidekick. It was beyond my imagination to think of what it would have been like to be central to the story's narrative. A lack of representation meant that I didn't really feel like I had a place in society — to the point that even today, when I'm the only ethnic minority in a situation, a voice tugs the back of my brain asking, "Do I really belong here?"
Through my many personal expressions, whether it was through music, acting, writing or any other life choice that led me to this exact moment, I've wondered how much of it was motivated by the need to be visible in a world that would otherwise ignore me.
Considering Canada is the only country I can truly call home, that really sucks. And so I find it worth pushing for more representation if that means the next generation of POC youth feel they can find a central space for themselves within this country's story. This doesn't simply mean filling quotas and living colourblind. It means green-lighting content that legitimizes our diverse and unique histories, and embraces our imaginations.
For me, the hype around the release of "Crazy Rich Asians" is the final drop of water before the dam bursts, awakening a realization that change is actually happening.
I don't think this means I'm going to make another foray into acting. I've become quite content as a storyteller and a journalist, shaping the cultural narrative and amplifying the voices within it. But I feel emboldened. It may have taken a few decades, but finally seeing myself represented on screen makes me think maybe I don't need to wait to be the main character of my own story. The time is now. And maybe if share that story, someone like my 17-year-old self will read it.
Born And Raised is an ongoing series by HuffPost Canada that shares the experiences of second-generation Canadians. Part reflection, part storytelling, this series on the children of immigrants explores what it means to be born and raised in Canada. We want to hear your stories — join the conversation on Twitter at #BornandRaised or send us an email at bornandraised@huffpost.com.