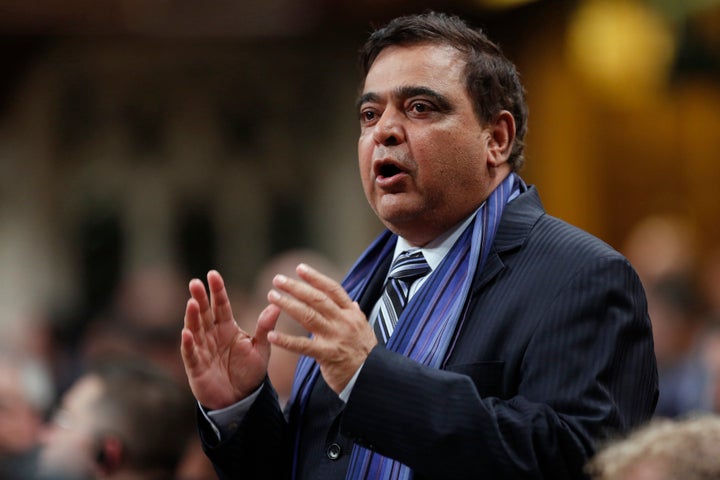 Deepak Obhrai, the veteran Conservative MP and the first Hindu politician elected to the House of Commons, has passed away, according to a statement from his office on Sunday.
He died on Friday in Calgary surrounded by his family at the age of 69, it said.
"Deepak was a constant source of joy inside the Conservative caucus," said a "heartbroken" Tory Leader Andrew Scheer in a statement. "He brightened every room he walked into and often injected warmth, kindness, and good humour into our deliberations."
Watch: Things you may not know about Deepak Obhrai. Story continues below.
Obhrai represented Calgary Forest Lawn since 1997 and was dean of the Conservative caucus.
He was the longest-serving parliamentary secretary to a foreign affairs minister in Canadian history, and also the longest-serving Indo-Canadian MP in Parliament.
Born and raised in Tanzania, Obhrai studied on three continents before settling in Calgary with his family in 1977.
He was set to contest his eighth federal election in the fall, but was diagnosed a few weeks ago with stage 4 liver cancer. His family said that they were "shocked by his sudden departure."
"We want all his friends, constituents of Calgary Forest Lawn, his supporters from all over the world, and all his colleagues to know that their support and love for our dad continued to inspire him to break every glass ceiling, and overcome every obstacle, so that he could continue doing what he loved the most — standing up for human rights," they said.
Obhrai leaves his wife Neena, children Priti, Kaajal, and Amman, and grandchildren Davin Jacob and Evasha.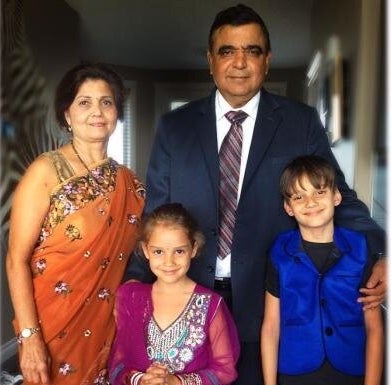 In a 2017 interview with HuffPost Canada, he said of his longevity in politics, "I create my own script, which is why I am here for 20 years and the others have gone."
"I will always have fond memories of the time we spent together during the Conservative Party of Canada leadership race," said Scheer.
"In addition to the laughs and good memories we all shared on the campaign trail, his campaign was a testament to his strong beliefs in freedom, prosperity, and inclusiveness."
Politicians of all stripes also shared their condolences on social media.
Obhrai began representing his constituency when it was known as Calgary East. He served in Stephen Harper's government as the parliamentary secretary to the Minister of Foreign Affairs.
With files from The Canadian Press.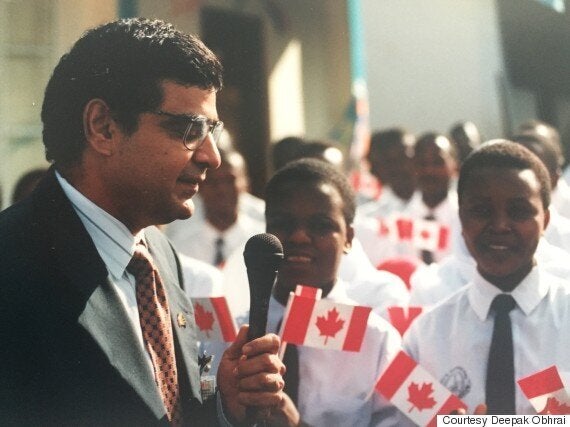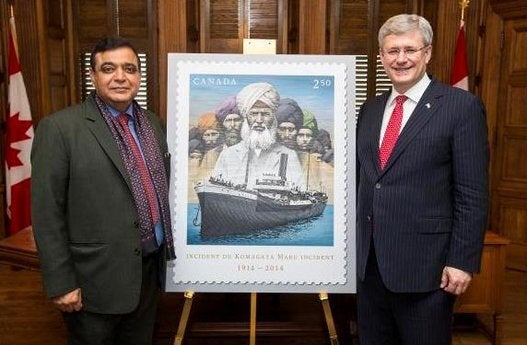 Deepak Obhrai Through The Years