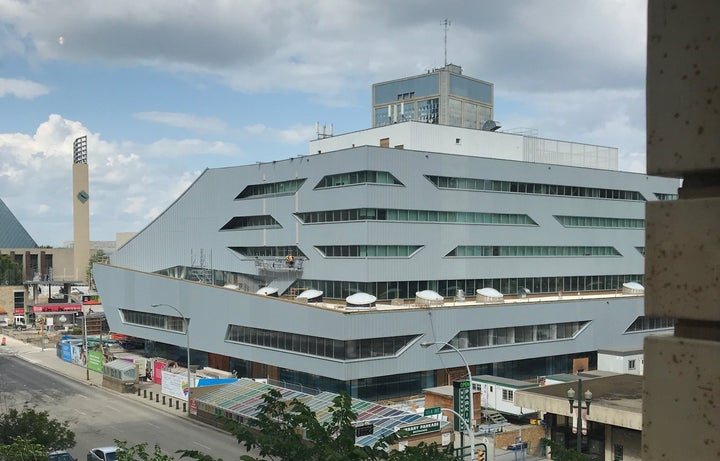 It's a bird. It's a plane. It's a … tank? That's what many people on social media are saying about downtown Edmonton's newest library.
The Stanley A. Milner Library has been closed for renovations since 2016. But this week photos of the nearly completed structure surfaced on social media to decidedly mixed results.
The gargantuan dark grey structure is all jagged edges and angles. It's brutalism meets Area 51 — though the only people storming this place will be voracious readers. And because people like to complain, they did.
Many people are comparing the structure to some sort of military unit.
Others are using the library, and its concept art, as a perfect example of "expectations versus reality."
In true Alberta fashion, some observers brought up the obvious contrast to Calgary's new Central Library.
While I get the critiques, sometimes we just have to let a library be a library. We can't all be the new Calgary Central Library (which, having been to, I can say does absolutely slap).
Maybe we should lay off the Internet hate for a while, it looks like we hurt the Edmonton Library's feelings.
The Edmonton Public Library did not return HuffPost Canada's request for comment.
"We're surprised and of course disappointed with the outcry. I think it's a little bit undeserved in that the photo isn't ideal, it's a construction site and it's not alive at the building. We're not open, there are no lights," Edmonton Public Library CEO Pilar Martinez told the Edmonton Journal.
WATCH: You can borrow books AND walk through the border at this library