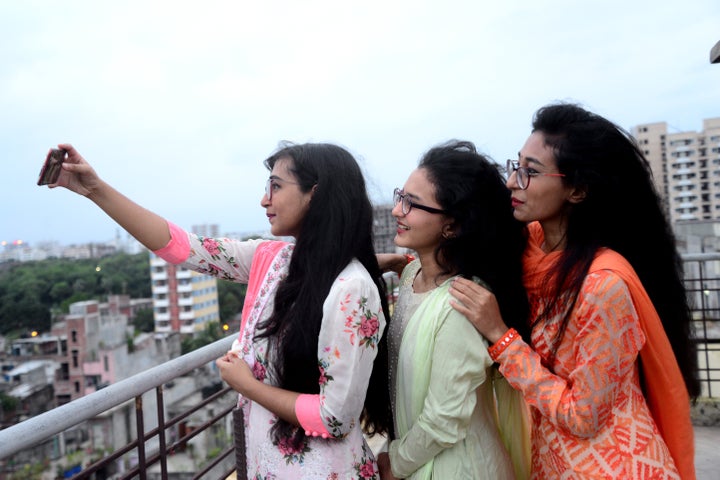 Socially distanced celebrations aren't ideal for anyone. But it's clear they can still be glamorous.
This weekend marked the Muslim holiday of Eid al-Fitr, which celebrates the end of the month of Ramadan. This year, the last fast of the month ended on Saturday evening, and Eid began on Sunday morning.
A typical Eid — one that's not in the middle of a global pandemic — would involve a morning mosque service, followed by a big celebration at people's houses, usually involving a big meal.
Like everything else, Eid celebrations this year had to be different. Some Canadian mosques offered drive-through meal services, in lieu of a mass feast. Others did the same with gift bags. (Eid is a charitable holiday, and many people celebrate by exchanging gifts.) Some mosques broadcast services or traditional activities online. During Ramadan, calls to prayer that are usually forbidden due to noise bylaws were broadcast on loudspeakers around the country.
And many of the people who weren't able to wear their gorgeous outfits to celebrations with their family or friends turned to social media to acknowledge the holiday and show the world their fashion choices.