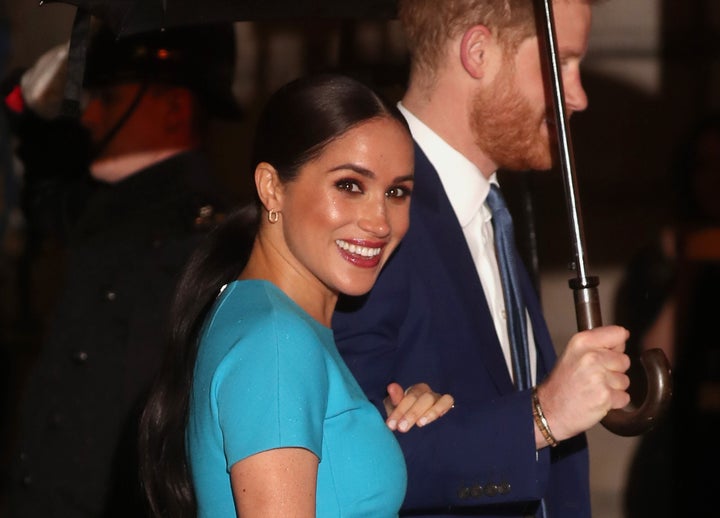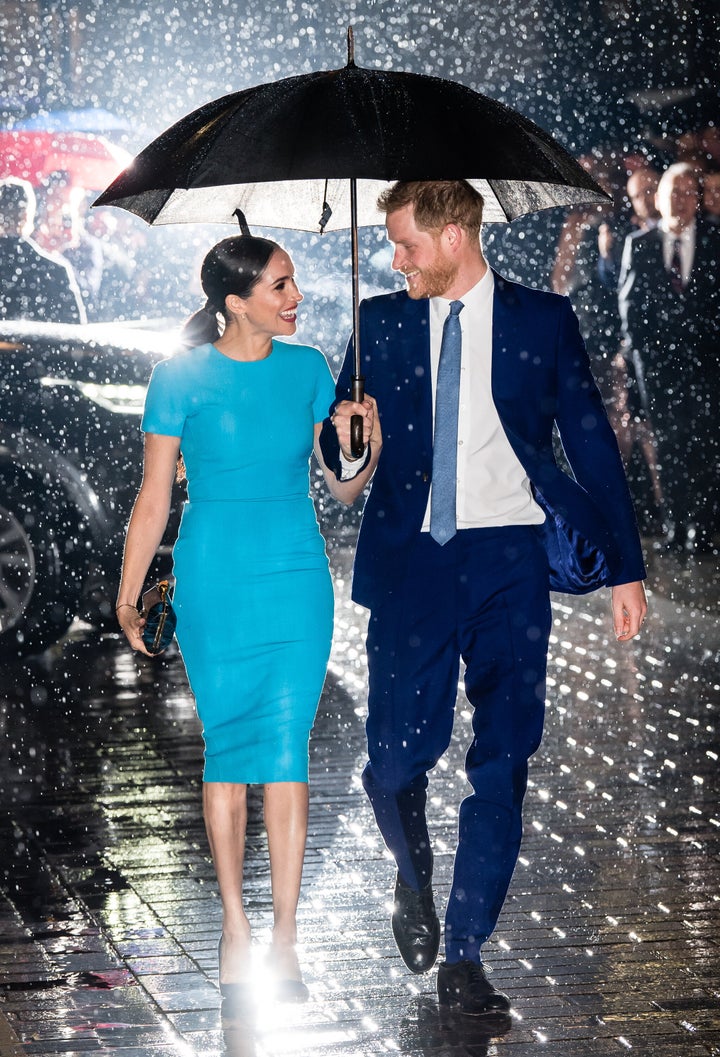 The Endeavour Fund Awards honours injured and sick service personnel and veterans. Both Meghan and Harry presented awards.
Before presenting the Celebrating Excellence prize, Meghan talked about how hard it was to choose a winner. "When we were watching the videos, all the way in Canada, we had the same moment we do each year, which is: 'How are you going to choose?'" she said.
Harry spoke about how thankful he was to his supporters, and specifically to the community of military personnel.
"A lot of you tonight have told me you have my back. Well, I'm also here to tell you I've always got yours," he said.
When the details of Sussexit were first being worked out, it was announced that Harry would be relinquishing his military titles, which was reportedly a big loss for the duke. But ultimately he was allowed to keep the ranks of major, lieutenant commander, and squadron leader.
At Thursday's ceremony, one award winner took the opportunity on stage to propose to his girlfriend. In a video captured by royal commentator Lizzie Robinson, Harry and Meghan can be seen clapping and cheering along with the rest of the crowd. Meghan clutches her heart, seemingly touched by the surprise.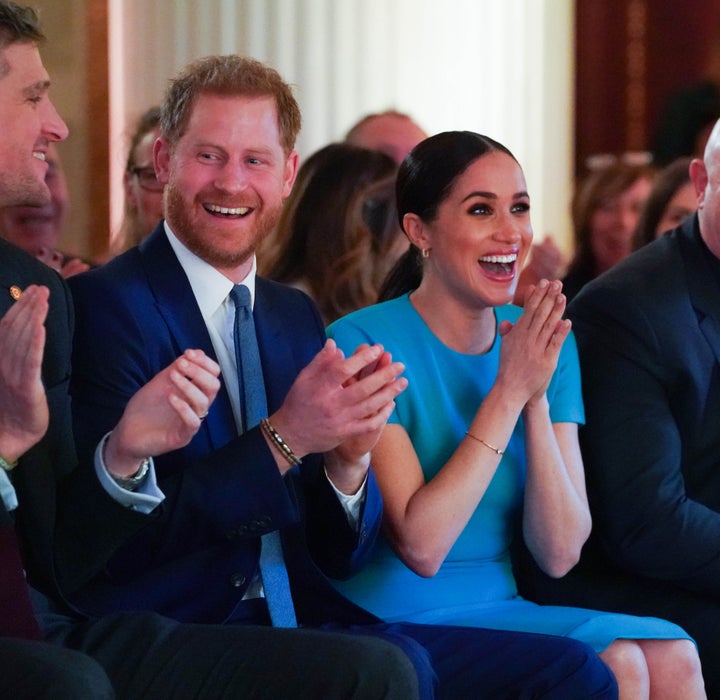 The couple has spent most of the last few months in British Columbia. They arrived in Canada with their son Archie in November, and have officially been living on Vancouver Island since January, where they've taken part in several notably Canadian pastimes like Bell's Let's Talk campaign. (They've also participated in significantly less common activities during their time in Victoria, like fighting with the British paparazzi.)