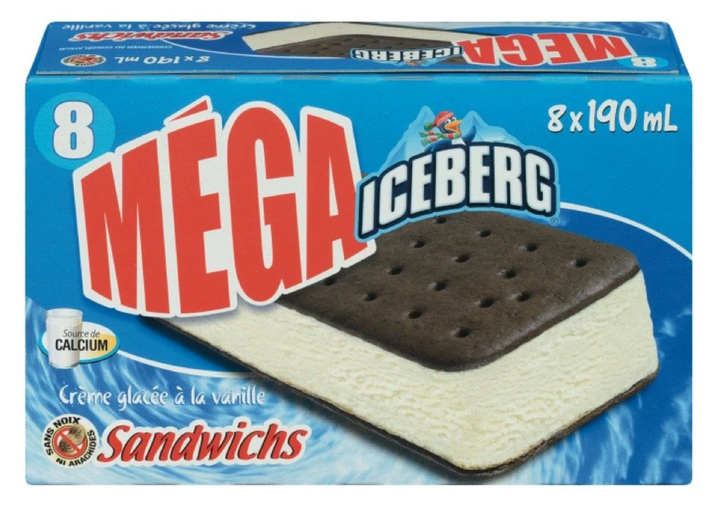 A Canadian dairy co-operative says it is recalling two types of ice cream sandwiches over concerns there might be metal particles in the product.
Watch: The fluffiest ice cream sandwiches. Story continues below.
The statement says the Iceberg brand sandwiches sold in boxes of 8 and the Originale Augustin brand sold in boxes of 30 are being recalled.
Agropur says they haven't received any reports of injuries.
The co-operative is asking for the product to be taken off shelves and customers can return the boxes to stores for a full refund.