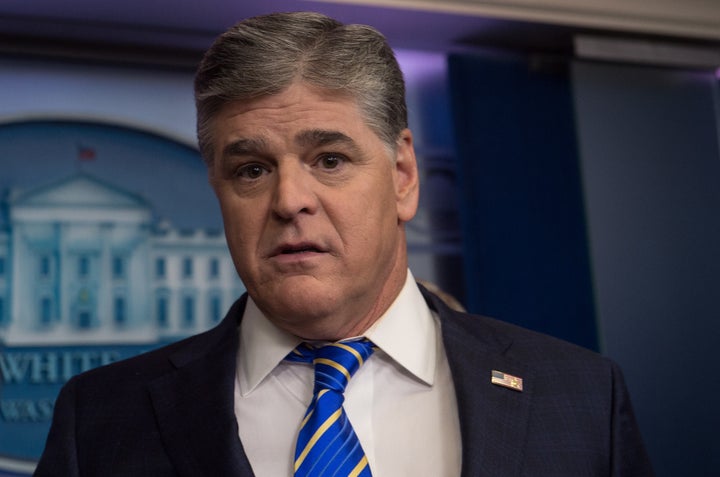 Fox News host Sean Hannity had a follower walk into his Long Island, New York, home ― and he wasn't welcomed.
Former dentist Jan Gilbert, 72, of Long Beach, New York, was charged with trespassing after entering the conservative commentator's house on the afternoon of Feb. 17, according to reports on Wednesday.
Gilbert wrangled his way into Hannity's Centre Island mansion by telling an unnamed person outside the home that he was writing a book about the Fox News personality, and needed to give him some papers, according to court documents cited by The Associated Press. Gilbert then followed that person into the house, AP reported.
Hannity's wife, Jill, told police that she spotted Gilbert inside without permission and that she did not know him. She said Gilbert then left the house and sat in his car on the driveway, where police found him, Newsday reported.
Gilbert was charged with misdemeanor criminal trespass.
He told Newsday "someone misheard, fabricated or misunderstood" the encounter. "There is a real reason, a valid reason, a superior reason and a fully confirmed reason, but I'm not going to be able to talk about it," he said.
According to a real estate listing site, Billy Joel and Fox News founder Rupert Murdoch have lived in the posh area.
Hannity did not immediately respond to a HuffPost request for comment.