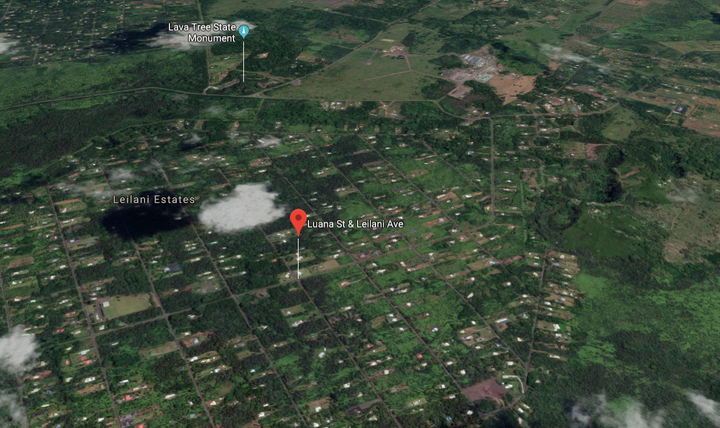 HONOLULU ― Now that the devastating lava eruptions on Hawaii's Big Island have paused indefinitely, residents are slowly returning to a place that no longer looks like home. That is, if they have a home to return to at all.
This summer's eruption from the Kilauea volcano's east rift zone wiped out more than 700 homes in the rural subdivisions of Leilani Estates and Lanipuna Gardens. What used to be a lush community of one-acre homes now includes an expanse of unpopulated blackened earth.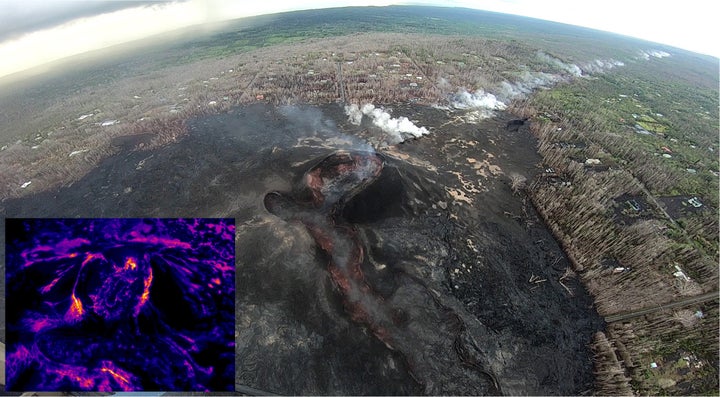 "You still see a lot of empty houses that haven't been cleaned up," Janet Montrose, a 62-year-old retiree who's lived in Leilani Estates for a decade, told HuffPost.
Montrose's home was near monstrous fissure 8, one of the most active during the eruption that gushed a river of lava.
"Everything across the street from me is covered in lava where it used to be all of my friends and their houses," Montrose said. "All I look at now is [hardened lava]."
The following photo shows a close-up of fissure 8 while it was still active.
While Montrose's home was mostly spared by the lava, she and her husband have decided it's no place to live anymore.
Before May, Leilani Estates was a lush community filled with homes on one-acre parcels teeming with fruit trees and towering palms. Montose would host annual community events on her property, sometimes attracting hundreds of people.
"We moved here and built our dream house," Montrose told HuffPost.
"Now when I drive to Leilani, it always has a big dark cloud over it," she said. "I always get very anxious when I drive here."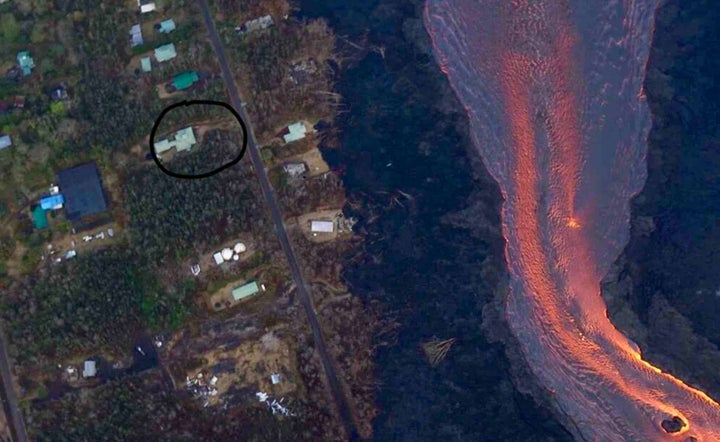 Satellite photos released by the U.S. Geological Survey show entire blocks of properties consumed by black. According to Tina Neal, scientist-in-charge at the USGS's Hawaiian Volcano Observatory, some parts of the new lava fields don't show any signs that people once lived there.
"It's just a vast expanse of black lava that covered so much of the eastern part" of Leilani Estates, Neal said.
Below, see the how lava from the Kilauea volcano engulfed the rural communities. HuffPost has edited the satellite photos to show contrast. See the original USGS photos here.