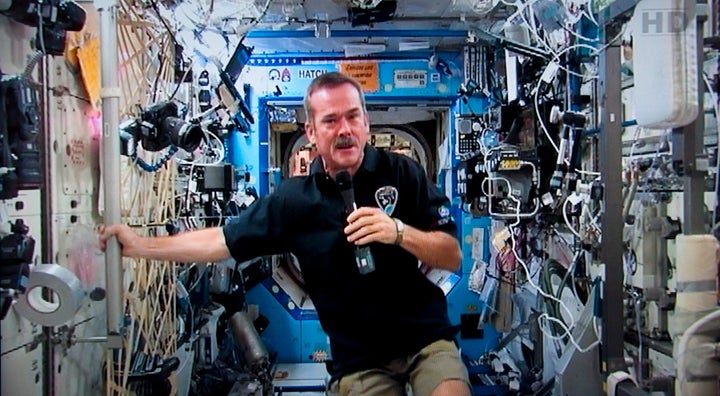 A group of Liberal organizers wants to draft "moonshot candidate" Chris Hadfield to replace former Ontario premier Kathleen Wynne as provincial party leader.
"People really love rallying around a great candidate. And that's what Chris Hadfield is," Evan Wiseman, who has worked as a political staffer on Parliament Hill and was a campaign manager for a federal Liberal candidate in the 2015 election, told HuffPost Canada.
Col. Hadfield is an astronaut, was the first Canadian commander of the International Space Station and served as a pilot in the Royal Canadian Air Force.
"When we mention the idea of having Chris run for leadership and being premier, the excitement on people's faces is palpable," Wiseman said.
"It's incredible. I've never seen it in all my years of organizing."
Watch: Only 10 Canadians have been to space. Story continues after video.
Wiseman and a few dozen other Liberals, former Parliament Hill and Queen's Park staffers, launched their campaign to draft Hadfield Thursday. They haven't had any contact with the astronaut and aren't sure if he would be interested, Wiseman said.
HuffPost was unable to reach Hadfield for comment.
Wiseman said that the handful of Liberal MPPs left in Ontario's legislature are doing a great job holding Premier Doug Ford to account, but a candidate from outside the party could entice more voters.
He said he and his friends were brainstorming their "dream scenario" for Ontario Liberals when they came up with Hadfield.
The race for Ontario Liberal leadership hasn't officially kicked off yet. Opinion polls have shown that Toronto Mayor John Tory would be a more popular candidate than any of the people who have actually announced their intention to run.