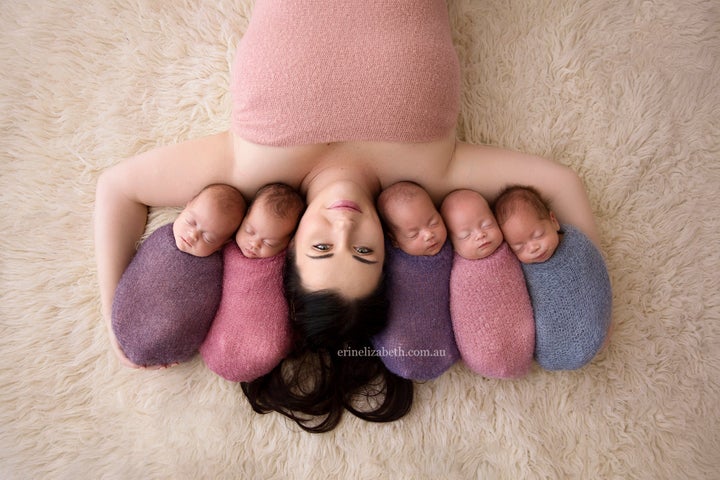 On Jan. 28, Tucci gave birth to her five babies -- Tiffany ("Tiffy"), Penelope ("Penny"), Beatrix ("Bea"), Allie and Keith. On April 7, she announced on her Facebook page, Surprised By Five, that the whole family was home from the hospital and settling in well.
A month later, the photographer shared the family's newborn photos, writing in the caption, "Kim endured an extremely demanding pregnancy, never wavering in her strength and determination to bring these babies safely into the world. She is an inspiration, and it was an honor to photograph her journey."
Hoskins told The Huffington Post that Tucci's Perth community has rallied around the family, and her grandmother even launched a GoFundMe campaign to help them raise money for a nine-seater car.
"We're all really trying to help her achieve her goal of purchasing a van that fits her entire family -- at the moment, they have to travel places in three separate cars!," Hoskins said. "Any help they could get would be much appreciated."
Keep scrolling to see more of the precious newborn photos and visit Tucci's Facebook page to learn more about their story.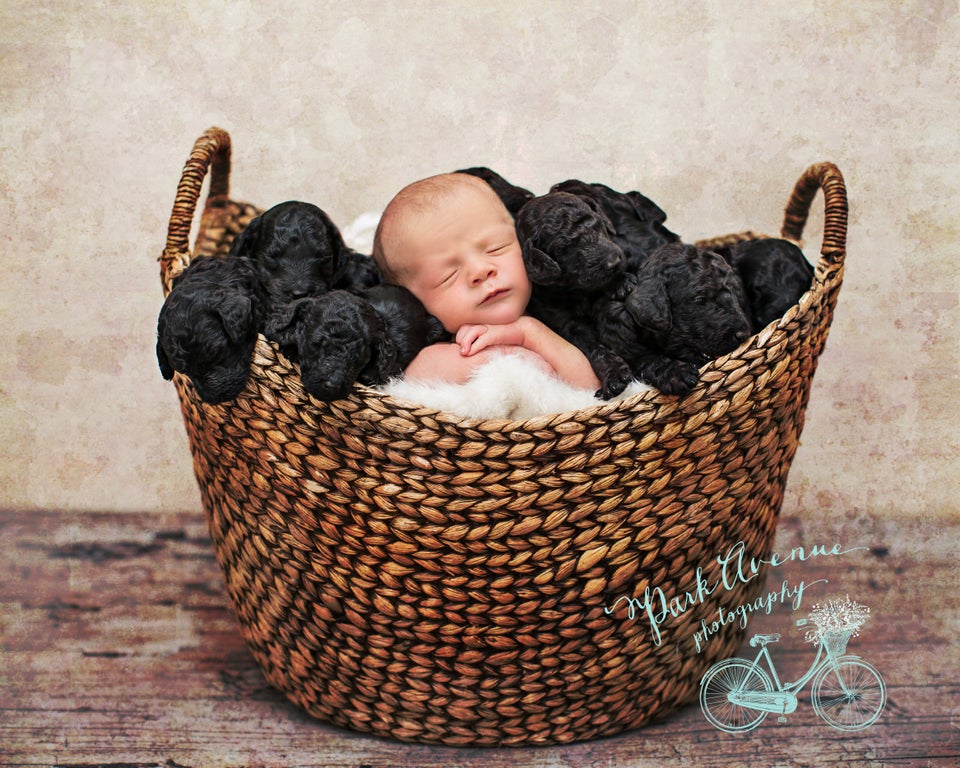 Newborn Baby And Puppies Take Part In Adorable Photoshoot