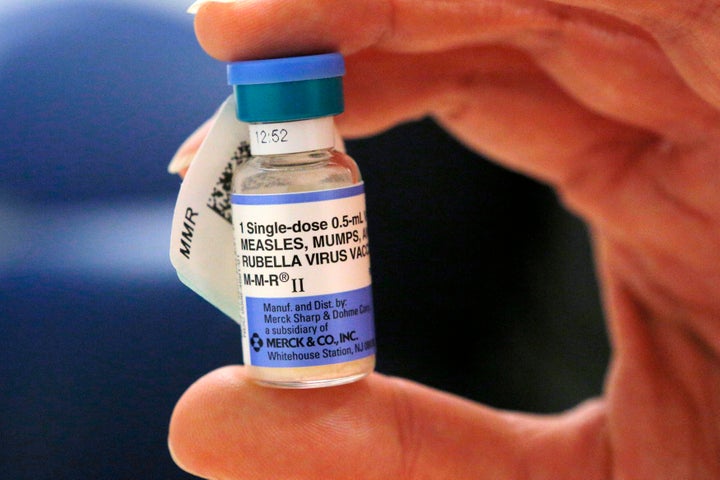 For the first time since 1997, Maine has reported a confirmed case of measles.
At the time of publication, no other cases of measles had been reported or were being investigated in the state. Bennett said in a statement that health officials were working to "identify potentially exposed individuals and make appropriate recommendations to prevent transmission."
People may have been exposed to the virus if they were at several locations in Franklin County in Maine between June 15 and June 19, and in the town of Lac-Mégantic in Quebec, Canada, on June 18, the Maine CDC said.
Click the release below for more details.
The state agency said people potentially exposed to the virus "should review their vaccine history and monitor for symptoms." It added that vaccination is the best protection against measles. Two doses of the vaccine are about 97 percent effective at fending off the disease.
This year, about 100 people from a dozen states, including California, Michigan and New York, have been diagnosed with measles in the U.S. Most of them were unvaccinated, according to the federal CDC.