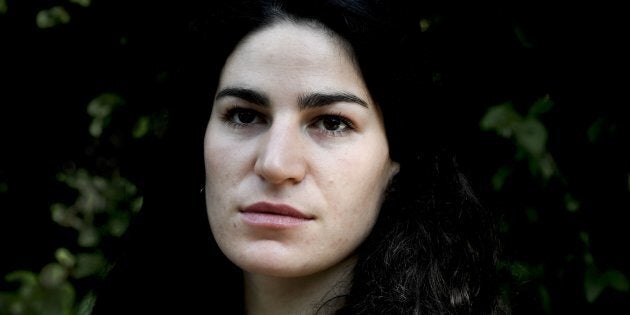 Marie Laguerre, 22, has launched a website to collect accounts of incidents of harassment that happen "in the street, at work, in the private sphere," after the Paris student was violently assaulted while heading home last week.
The site "Nous Toutes Harcelement" (We are all harassed) is anonymous, which allows these women to talk freely, said Laguerre.
Watch: Laguerre attacked in vicious assault:
Laguerre wrote on Facebook last week that she was returning home when a man started making lewd comments. She told him to "shut up" and kept walking away, while the man went in the opposite direction.
In surveillance video provided by the cafe, the man is then seen grabbing an ashtray from a table on the cafe's patio and throwing it at her.
He then returns and strikes Laguerre across the face.
She filed a complaint with police and later posted the video, writing that "we must no longer keep quiet."
Since her video went up on Facebook, Laguerre has received messages from around the world from women sharing their own experiences, as well as from men offering their support.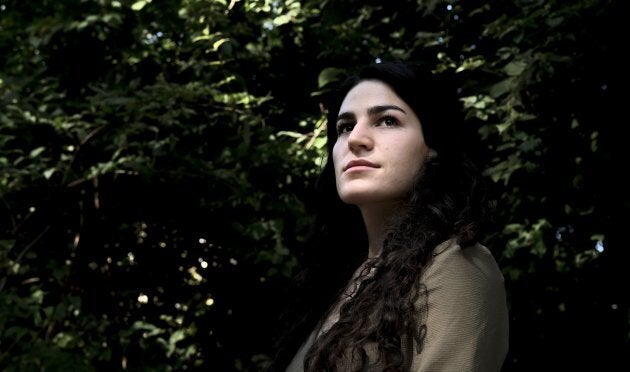 Laguerre has done the rounds of French and international media retelling her story but now wants to capitalize on her publicity "to deliver a message and improve things."
Such harassment is a worldwide problem, she said.
"We considered things together and came up with the idea to create this site," said Fatima Benomar, a spokeswoman for "Les Effrontees," an established women's group Laguerre contacted for advice.
Similar online projects already exist, but Laguerre said it was "important" to her to start a new initiative to tackle the problem.
Paris prosecutors have opened an inquiry following the posting of the video of the assault on her, according to legal sources.
Watch Laguerre talk about the violent attack: