A Republican congressman sparked outrage after his office had a student suspended from high school.
During a brief phone call, the teen had the temerity to use a four-letter word while advocating for gun control.
As students around the nation left class for 17 minutes to protest gun violence last week, Noah Christiansen called the office of Rep. Mark Amodei (R-Nev.), the Washington Post reported. The junior at Robert McQueen High School in Reno, Nevada, told the staffer who answered the phone that lawmakers need to "get off their fucking asses" to pass gun control laws.
More specifically, the student asked Amodei to back raising the minimum age for buying guns and banning "bump stocks," which allow semiautomatic weapons to fire more like automatic weapons, the Nevada Independent reported.
The aide who took the call apparently didn't appreciate the sentiment.
Someone from Amodei's office then called Christiansen's school, and officials there gave him a two-day suspension. According to the Independent, he was also barred from taking on his elected role as class secretary-treasurer.
Christiansen said he could've expressed himself differently.
"I'm smart enough to use better words than, of course, the f-word," Christiansen told the Independent. "But at the same time, even if I do want to use words, and use them over and over again, it's my right to do so."
Christiansen also said he shouldn't be punished for it.
"Being yelled at for calling my representative and trying to create change in the world is one of the worst feelings I've ever experienced," Christiansen told the American Civil Liberties Union. "I've never even had a detention before, let alone a suspension."
The organization blasted Amodei's office for "unconstitutional retaliation" against the student.
"The retaliation by Congressman Amodei's office is a betrayal of the First Amendment and of the representative process," ACLU of Nevada Executive Director Tod Story said in a news release. "Nothing this constituent did was illegal, and we hope Congressman Amodei would be as interested in the opinions of students as anyone who seeks to 'petition the government.'"
Amodei, a gun rights advocate, told the Los Angeles Times he had no apologies for the teen.
The congressman's words also appeared to have had some impact. Christiansen told the Times he'll be old enough to vote in November, and he won't be voting for Amodei.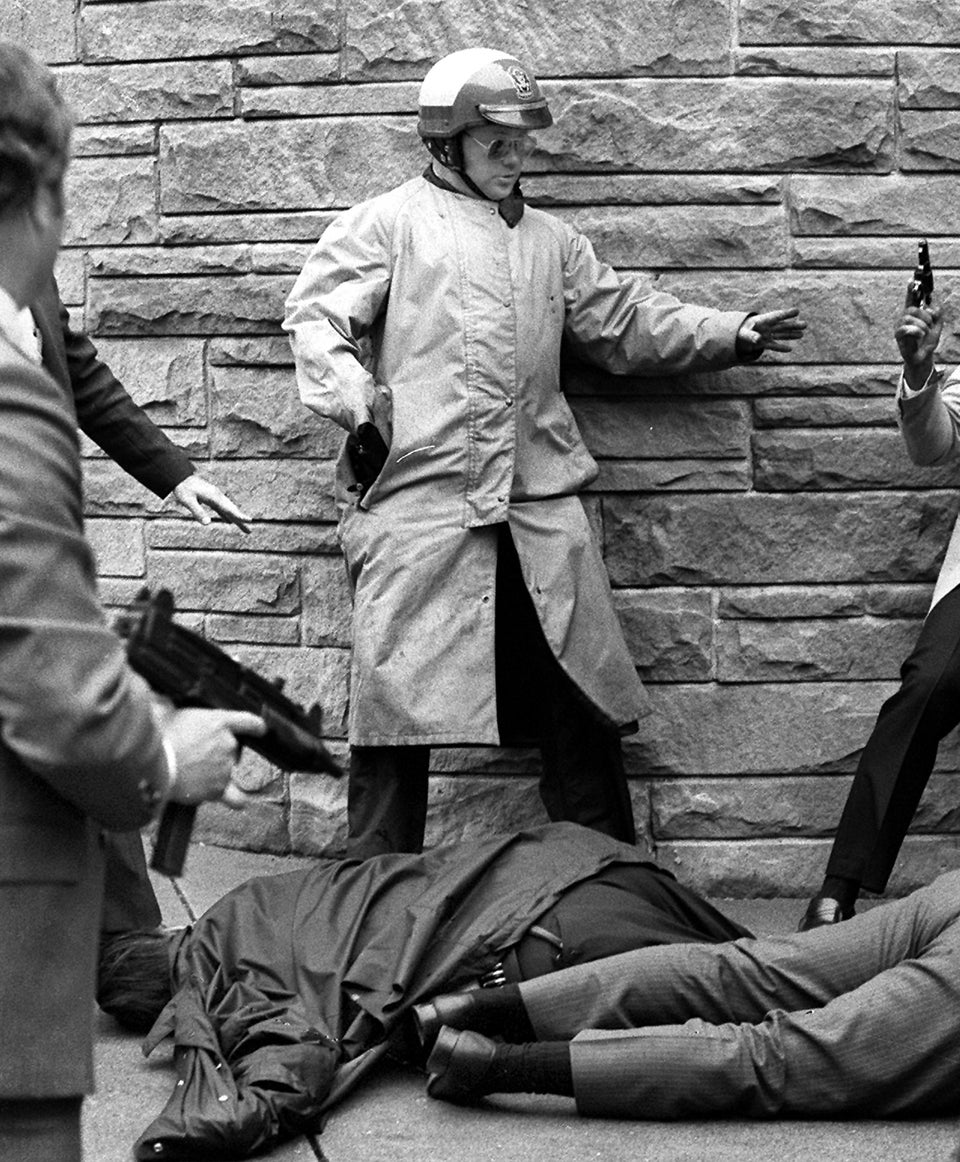 Pivotal Moments In The U.S. Gun Control Debate