In the months leading up to her second intrauterine insemination, Tami's mind flooded, time and again, with the color turquoise.
She had already spent 18 months trying to get pregnant naturally, only to be diagnosed with unexplained infertility. She'd tried one insemination, but it had failed, so she was planning another. It was not a relaxing time in her life.
"I was insanely stressed," Tami, who asked that only her first name be used, told The Huffington Post.
In search of a way to cope with the ongoing tension and uncertainty, she decided to try an at-home meditation program.
Every night, tucked in bed in her New Hampshire home, she listened to Circle + Bloom's IVF-IUI Mind-Body program. Some nights, she would nod off, her husband removing her earbuds for her. But more often, Tami found herself engrossed by the techniques -- relaxing every muscle in her body, one by one, breathing deeply and picturing a soothing color, which for her was a warm, vibrant turquoise.
"I don't think I'm a much more stressed-out person than anyone else ... [but] in the back of my mind, I knew my mother went through menopause in her early 40s," Tami said. "I got married when I was 31 ... And I started to feel like, 'What did I do? Am I too late?'"
For women and their partners, fertility challenges and stress tend to go hand in hand. Fertility experts frequently cite a study from the 1990s that compared 488 women with various health conditions, and found that those with infertility felt as anxious or depressed as women facing a diagnosis of cancer or heart disease.
About 12 percent of women in the United States will seek some form of fertility treatment in their lifetime, and a growing number are turning to mindfulness and meditation techniques to help relax and support themselves, said Dr. Alice Domar, Ph.D., executive director of the Domar Center for Mind/Body Health and director of Mind/Body Services at Boston IVF, an infertility treatment center.
"When I started doing this [in the late 1980s], no one would talk to me. The only time people would acknowledge me was to criticize me," Domar told The Huffington Post.
"Now, when I go to the fertility meetings, I'm like a rock star," she added with a laugh.
Formal programs can provide a sense of structure, said Janetti Marotta, Ph.D., a clinical psychologist in Palo Alto, California, who runs both eight-week and one-day courses in stress reduction for fertility. Marotta's courses are based in mindfulness techniques. She developed them following her own "fertility journey," a six-year process that included multiple losses and that eventually brought her to have her daughter, who is now 19, via surrogacy.
"Back then, I had to look at the literature about the mind-body approach to cancer treatment," Marotta said.
Marotta's programs start by helping patients to understand that their feelings of grief and anxiety are normal. The next step, she said, is to explore new ways of reacting to negative thoughts as they arise.
"You can stop by taking a breath, opening up and checking into what's happening in your mind," Marotta said. "Then it's seeing that you have a choice of responding differently, as opposed to just mindlessly reacting."
The aim is not to judge the feelings, or expect them to disappear, Marotta told HuffPost. Rather, she said, it's about "accepting ourselves -- who we are, as we are."
Far less structured approaches also have value, Domar said.
"We teach mindfulness in a lot of different ways. In fact, one of the very first lessons is, we hand each patient a Hershey's kiss," she told HuffPost.
A person who eats mindfully, she said, will peel the candy slowly, listen to the crinkling of the foil and notice that the small, white paper says "kisses, kisses, kisses."
Domar asks her patients to start doing anything more mindfully. When they're out walking, for example, she urges them to focus on what they see, hear and smell, rather than replaying their last cycle in their mind, or fretting about a future with no baby.
"I've had patients make salads mindfully," she said. The approach is meant to serve as a reminder that there can still be pleasure even in the face of something as all-consuming as infertility.
Domar noted, however, that some techniques may be better than others. "The last thing you want to do with someone who is depressed is to give them a chance to ruminate more about how sad they are," she said.
To date, few studies have made a rigorous attempt to measure meditation's impact on infertile women's emotional health or conception rates. But a growing number of fertility clinics and doctors have warmed to meditation as a potentially useful tool in helping men and women manage their emotions during what is often a trying period. Many facilities now offer mind-body classes to accompany medical treatment.
"My bottom line is that if mindfulness and meditation are things that you would be interested in anyway, then using them as a strategy to help cope with fertility treatment sounds logical and beneficial," said Erin Stronach, Ph.D., a postdoctoral fellow in the department of psychiatry at the University of Rochester Medical Center.
As for Tami, she got pregnant with her second intrauterine insemination and now has a 2-year-old son whom she describes as full of smiles. She thinks it's a lovely coincidence that after months of conjuring the color turquoise, she had a baby boy.
"It helped with more than just the stress of infertility," she said. "It calmed me overall."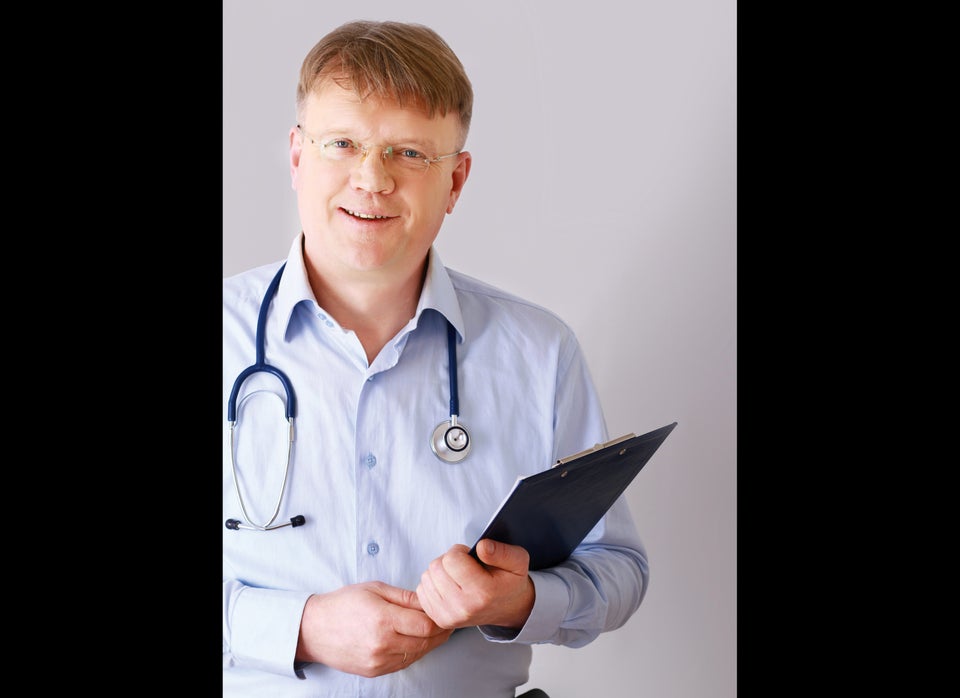 How Yoga And Meditation Help...