The Fab Four are back in action!
"Everyone knows that feeling when life gets on top of us," the Duke of Cambridge says at the beginning of a video clip, which was released yesterday.
"We feel stressed, low, anxious or have trouble sleeping," the Duke of Sussex continues. "We think there is nothing to be done, nothing we can do about it."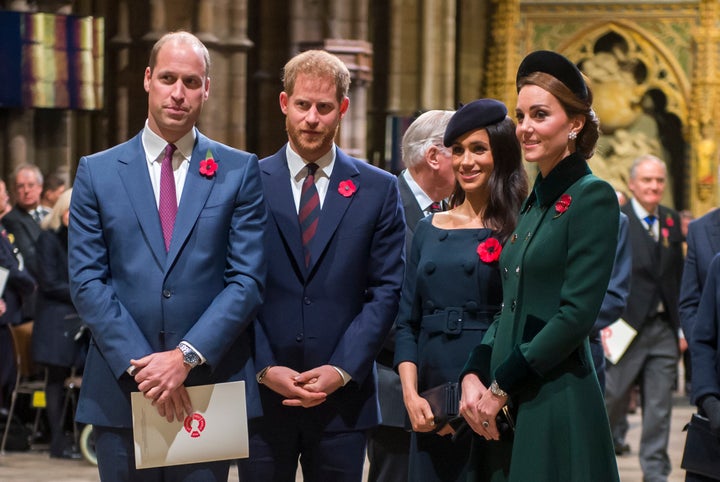 The Duchess of Sussex then jumps in, reminding viewers that there's help out there. "There are things we can do," Duchess Meghan says. "From today, there's a new way to help turn things around. Every Mind Matters will show you simple ways to look after your mental health."
Finally, the Duchess of Cambridge adds her voice, saying, "It will get you started with a free online plan designed to help you deal with stress, boost your mood, improve your sleep and feel more in control."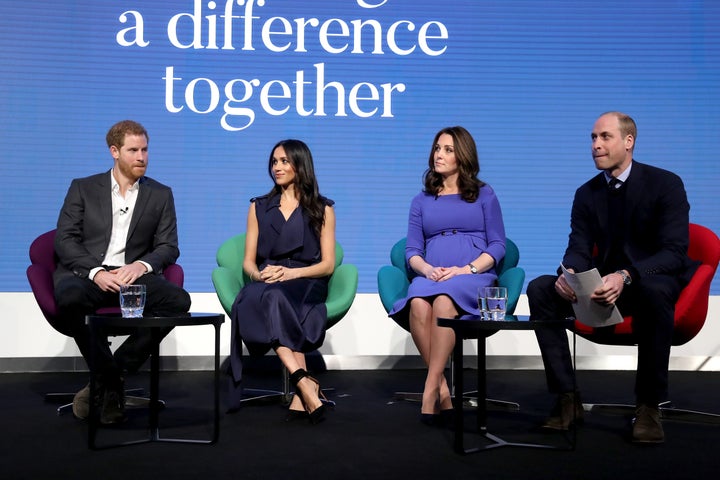 "Love Actually" director Richard Curtis, who produced the PSA, visited the royal couples at their homes in September at Kensington Palace and Frogmore Cottage in Windsor while they recorded their audio.
Previously, Harry, Meghan, William, and Kate collaborated on The Royal Foundation's mental health initiative, Heads Together, which was launched in 2016.
"Everyone has experienced trauma or is likely to experience trauma at some point during their lives. We need to try, not eradicate it, but to learn from previous generations so there's not a perpetual cycle," he continued.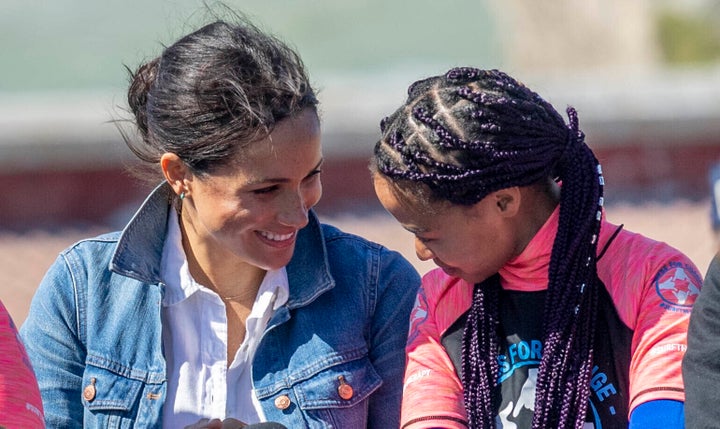 "You see that no matter where you are in the world, if you're a small community or a township, if you're in a big city⁠ — it's that everyone is dealing with a different version of the same thing," she continued.
"Globally I think there's a bit of a consciousness crisis, and so the fact we're able to be here together to see on the ground so much good work that's being done, just because people are willing to talk to each other about it and someone's willing to listen is huge."