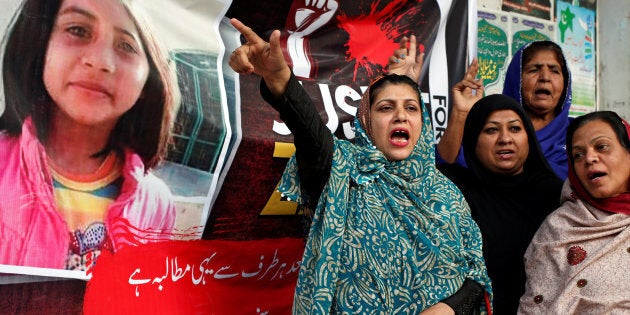 The rape and murder of Zainab Ansari, a young Pakistani girl, has caused worldwide outrage.
After the murder was publicized, protesters took to the streets to demand justice and on Wednesday, Pakistan's Samaa TV news anchor Kiran Naz joined those protests live on air. With her young daughter on her lap, Naz spoke to her viewers from the perspective of a parent.
"Today I'm not your host Kiran Naz. I'm a mother and that is why I'm sitting here with my daughter," Naz said on Samaa TV. "It is said that the smaller the corpse, the heavier it feels. Today, a tiny corpse is lying on the streets of Kasur and the entire Pakistan is crushed under its weight."
Ansari, who has been reported by multiple outlets as being either a six-, seven-, or eight-year-old girl, was kidnapped on Jan. 4 and was found in a garbage bin on Tuesday, reports Global News. CCTV footage shows Ansari's last moments that evening as she was being led away by an unknown man on her way to a religious studies class.
Ansari's parents, who had been on a pilgrimage in Mecca, Saudi Arabia, at the time, flew back to Pakistan Wednesday and told reporters in Islamabad their daughter would not be buried until her killer was arrested, according to Global News.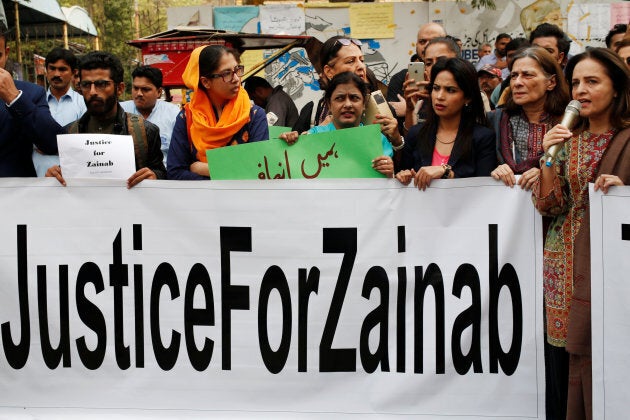 Ansari's father, Ameen Ansari, said the authorities did little to find his daughter, according to The Independent. Following the widespread outcry, Kasur's police chief was fired.
The news of Ansari's death sparked violent demonstrations in the Pakistani cities of Kasur, Lahore, and Karachi, with at least two reported dead and dozens injured in Kasur.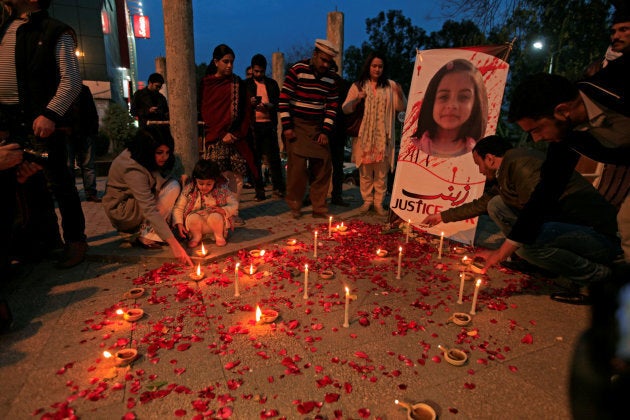 Many have taken to Twitter using the hashtag #JusticeForZainab to raise awareness on Ansari's murder and express their anger and pain, with one user tweeting, "Today a class fellow of Zainab came to meet me in the recording of #SareAam... same age, same innocence, same cuteness... couldn't stop my tears. We have to protect these little angels and for that we want #JusticeForZainab."