Oprah Winfrey, the closest person Americans have to a queen, showed up to Prince Harry and Meghan Markle's royal wedding on Saturday. Naturally, people lost their minds.
The media mogul wore a beautiful, blush pink dress by Stella McCartney and added a gorgeous, feathered hat. Friend Gayle King said that the dress was a last-minute purchase, as she'd previously bought one that was too white for the occasion.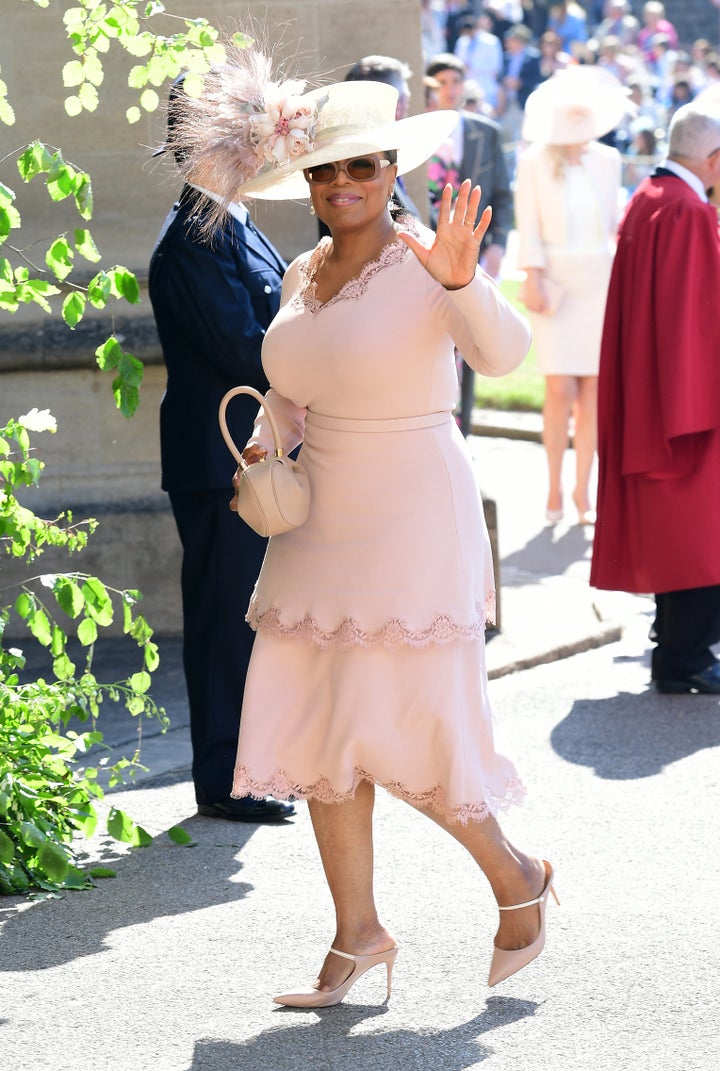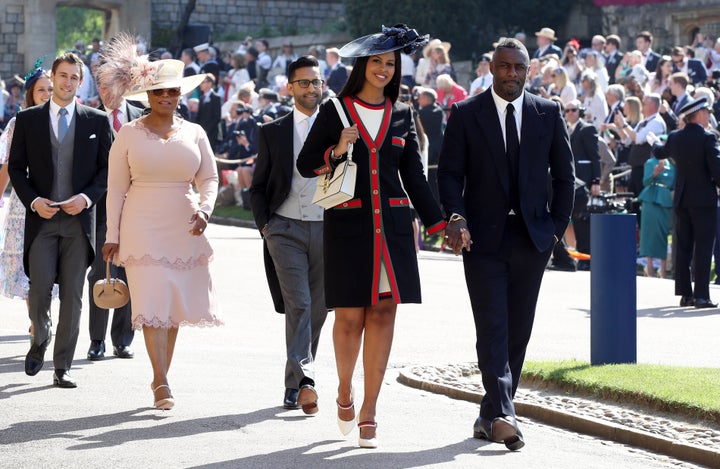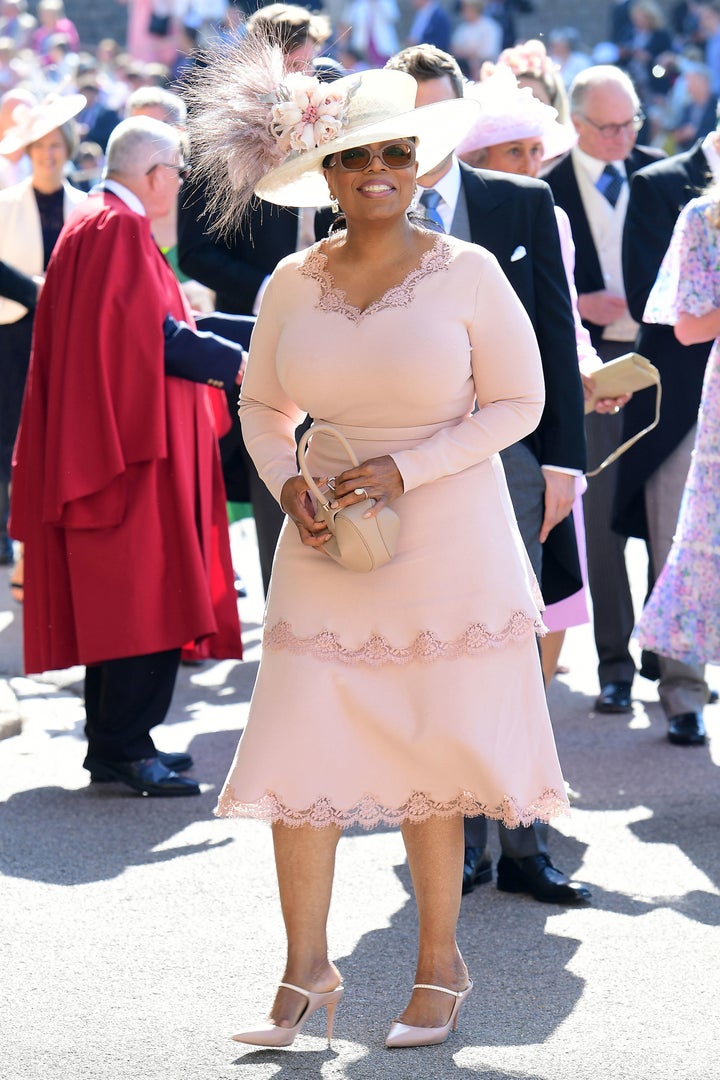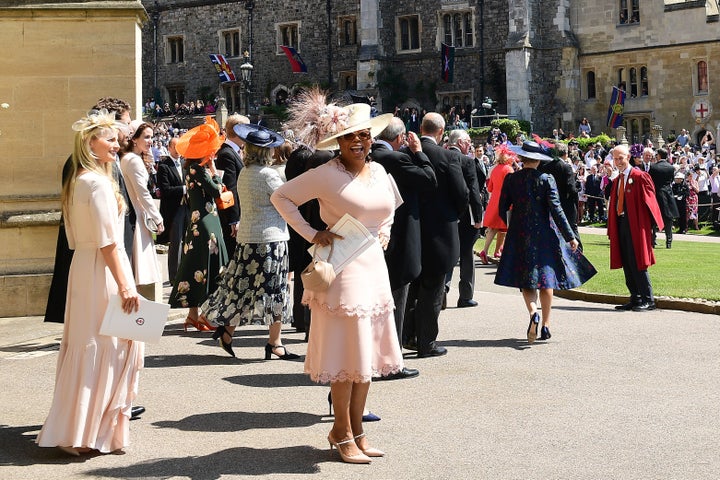 She was one of the first to arrive to the star-studded ceremony at Windsor Castle, walking in with actor Idris Elba: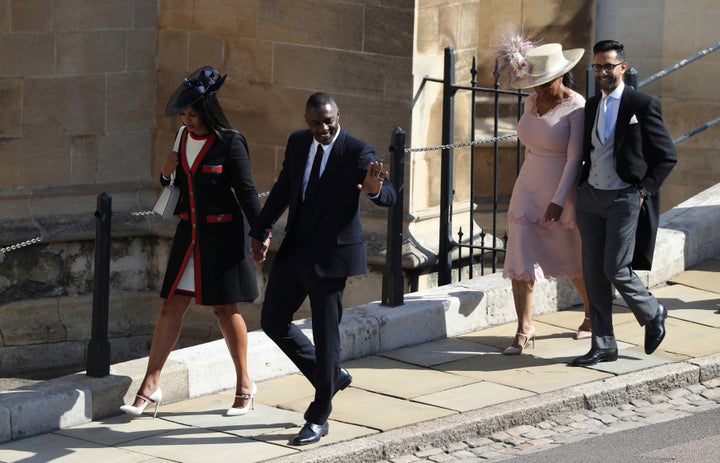 People freaked out the second she showed up to the royal nuptials:
Oprah was later spotted looking for her seat at the chapel, a feeling any wedding guest knows all too well:
Other famous guests, including Serena Williams and George and Amal Clooney, are expected to show up to Windsor castle shortly.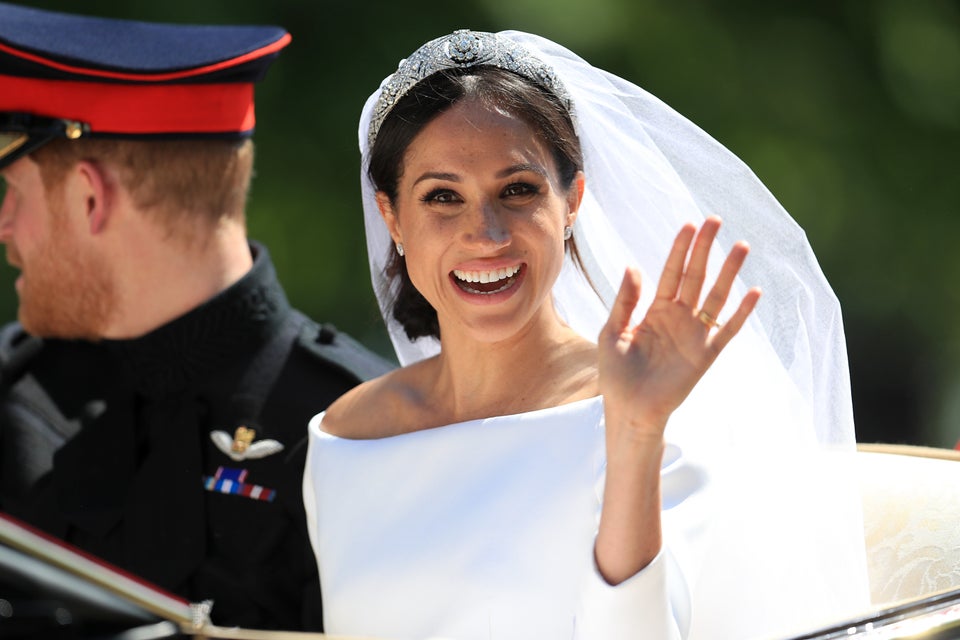 Royal Wedding of Prince Harry and Meghan Markle