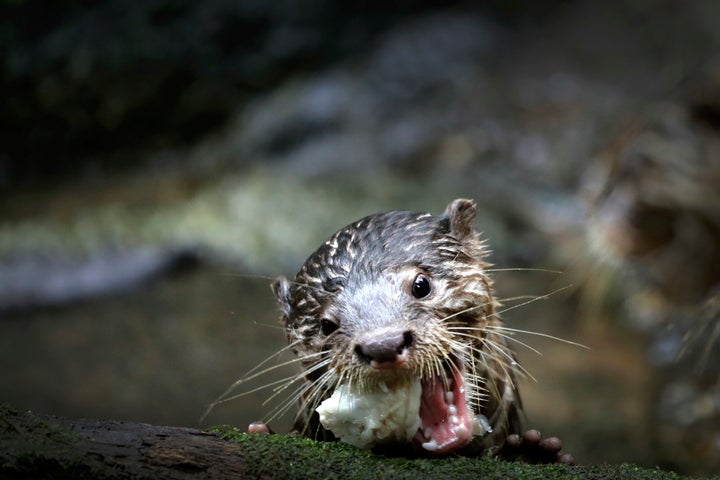 For nearly a year, the threat has been dormant. The predator stayed away, and the residents lived in safety.
But the tenuous peace enjoyed by the koi fish in the Vancouver pond came to an end last week with the appearance of an old foe: an otter.
Dr. Sun Yat-Sen Classical Chinese Garden in Vancouver's Chinatown has been closed since Wednesday as staff search for an otter believed to have killed six koi fish. The animal was spotted near three koi carcasses that morning.
This comes less than a year after an otter terrorized the same Vancouver pond. Among the 11 fish the otter killed and ate in 2018 was Madonna, a famous koi who was over 50 years old.
Watch: In Nov. 2018, Vancouver's Chinatown had an otter problem. Story continues after video.
It's not yet known if this is the work of the same rogue otter, or if prized Chinatown koi is a weakness shared by the whole species.
The Vancouver Park Board said it's started moving the pond's six big and 74 small koi fish to safety while the otter is at large. A trap has been set for the otter, but it hasn't yet been caught.
Last year, the clever otter apparently managed to get the food out of the traps without getting stuck in them. Despite many wildlife experts' best efforts, the otter was never caught.
While it evaded capture, the culprit has been caught on camera this time around. A photo posted by the Park Board on Saturday shows the tiny villain attempting to flee back into the shadows, one sinister eye glowing from the camera flash.
The garden's executive director, Vincent Kwan, said last year koi are significant in Chinese culture, symbolizing perseverance, transformation and happiness.
The garden has said it plans to re-open Monday, with the koi safely at another location.
With files from The Canadian Press