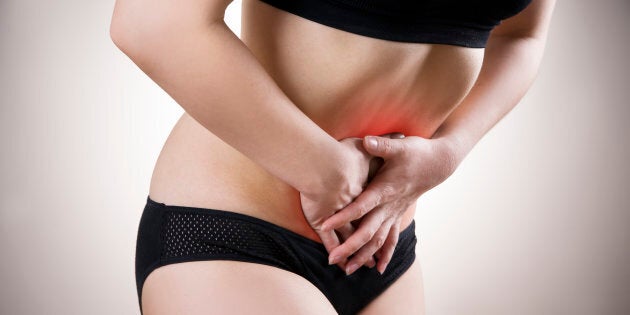 Endometriosis is a painful disorder that affects one out of every 10 women, yet the condition is still rarely talked about. That's why one Instagram user has shared intimate photos of what the disease really looks like, to remind others with the condition that they are not alone.
"This is quite shocking to people. This is me. This is endometriosis," she wrote on Instagram.
Endometriosis is a chronic condition that occurs when tissue inside the uterus starts to grow outside the uterus in areas such as the ovaries, fallopian tubes, and abdomen. This tissue thickens and sheds with each period cycle — like it normally would inside the uterus — but since it has nowhere to go, it gets trapped. This can result in painful cramps and cysts.
According to Café Mom, Kouzoukas had to undergo last-minute surgery in July to remove her cyst, despite originally scheduling the procedure for late August.
"I never intended to share these photos hence why I'm naked, but my god I can't believe the amount of DM's I've received from girls who have endo too and feel alone," the 27-year-old wrote.
"Endo is no joke," she continued. "Please, spread the word about endo. And If you know anyone with bad period pain please tell them to get checked for this. And to my girls with endo ... you're not alone."
Since then, Kouzoukas has continued to share her struggle with endometriosis on Instagram. Earlier this month, she revealed she had a 13-cm cyst inside her left ovary, which she had to remove with surgery.
"Even though I lost my left ovary I'm still super positive and many women have fallen pregnant with just one ovary," she wrote in her caption.
Kouzoukas' Instagram posts have certainly helped raise awareness of the disease and helped fellow women with endometriosis find comfort.
"This picture helped me figure out that what I have been struggling with for the past few years hasn't been IBS and 'stress' but endo," one Instagram user commented. "I've just been diagnosed by a doctor who has suggested surgery. Thank you for creating awareness."
Why didn't they tell us that debilitating pain isn't normal?
In a blog for HuffPost Australia, Kouzoukas also got personal about her struggle with endometriosis. Turns out, the 27-year-old had the condition as a teen, but wasn't aware of it at the time.
"When I first got my period as a young teenager, I got labelled 'lazy' when I couldn't participate in certain sports at school, or 'drama queen' when I would take days off school because I was doubled over in the shower trying desperately to find relief from abdominal pain," she wrote.
"Why didn't they tell us that debilitating pain isn't normal? If I had known this 14 years ago when I started to get my period, I could be in a much better position in terms of controlling the disease, and its effects on my fertility."
After discovering she had endometriosis, Kouzoukas was put on the pill, which minimized the effects of the disease. However, after about 10 years of keeping it at bay, her abdominal pain returned. Kouzoukas has now been battle endometriosis for the past four years.
Symptoms of endometriosis may include painful periods, excessive bleeding, pain during sex and infertility, Mayo Clinic reports. However, period pain is the one symptom women should look out for, according to Dr. Kathy Huang, director of the Endometriosis Program at NYU Langone Health.
"Pain during period is not normal, and if she is experiencing pelvic pain then she should seek medical assistance," Dr. Huang stressed to Brides.com. "Often times, girls are told growing up that pain with period is normal, and it is not."
Often times, girls are told growing up that pain with period is normal, and it is not.Dr. Kathy Huang
The exact cause of endometriosis is also unknown, however some explanations may include genetics, hormones or problems with menstrual flow, Medical News Today reports.
Today, awareness of endometriosis is quickly growing, as celebrities such as Lena Dunham and Julianne Hough have also come forward and shared their own struggles with the disease.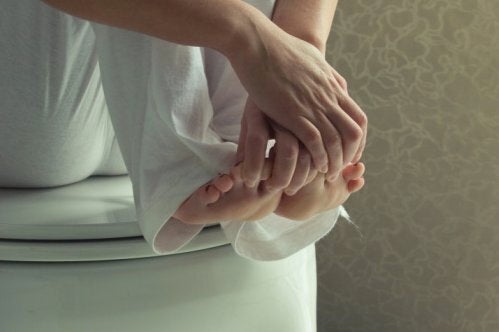 8 Things To Know About Your Period