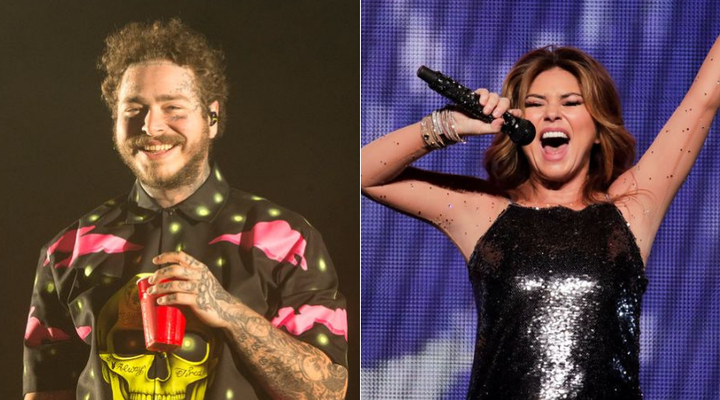 Namely, he's into the power pop anthems of Canadian country music queen Shania Twain. Aren't we all?
In an interview with Jimmy Fallon on Tuesday, the host asked the rapper what kind of hijinks happen backstage at his shows.
"It's a lot of Shania Twain," Post Malone (real name Austin Post) replied.
Fallon agrees with this choice, naturally: "You gotta have the Twain!" he exclaims. "You gotta have the Twain," Post Malone repeats.
The other backstage activities, apparently, are playing beer pong and feasting on gummy bears and Cheetos. Hey, there are worse ways to spend a night!
The two later played a game of beer pong that, of course, involved Post Malone yelling, "This one's for Shania, baby!" before taking a successful shot.
The exchange was fun enough to make it to the show's Instagram account, where Twain herself weighed in the next day.
"Great taste!" she wrote, with the kissy-face emoji.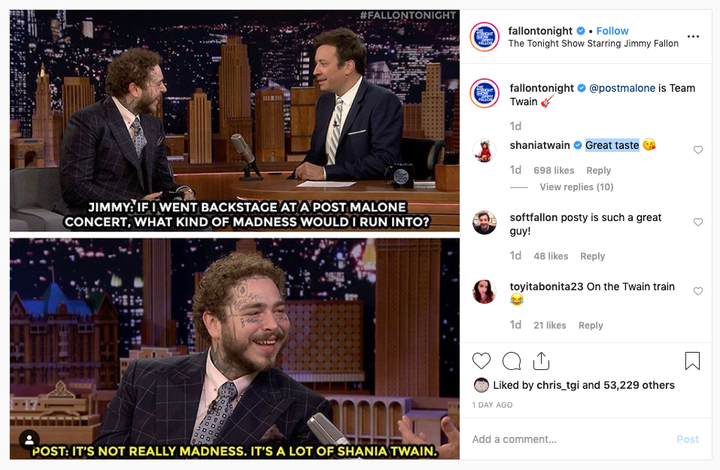 And if Shania listens to his stuff, do we think she'd prefer his party hits or his acoustic jams? Or maybe, like so many of us, she's just searching for a good old-fashioned breakup anthem.