It was truly a family affair.
On Sunday, the Royal Family released new photos of the Cambridges at the duchess' Back To Nature garden at the RHS Chelsea Flower Show preview. The garden, which was designed by the former Kate Middleton and two award-winning architects, is "a woodland setting for families and communities to come together and connect with nature," according to Prince William and Kate's official Instagram account.
And the photos of Will, Kate, and their three OG royal babies frolicking in the garden couldn't be any sweeter, more wholesome or more distracting. Say goodbye to your afternoon!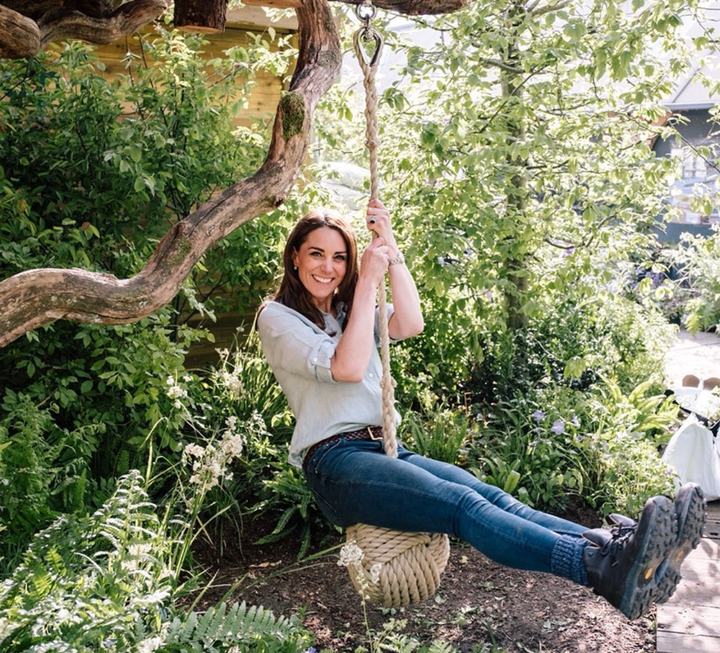 In the candid pics, we get to see a side of the royal kids we're not often privy to: them just being kids. Prince George, 5, plays on a rope swing and says he'd give the garden a "20" out of 10.
Princess Charlotte, 4, also takes a turn on the swing, and dangles her feet in the creek beside her older brother.
And Louis, bless his one-year-old heart, swings a giant stick around like it's the greatest thing that's ever happened to him.
(He's a toddler, so it really might be).
Even Queen Elizabeth joined the family fun, and let Will and Kate give her a tour of the garden.
The garden reflects the duchess' commitment to early childhood development, according to their official instagram.
"In recent years I have focused much of my work on the early years, and how instrumental they are for outcomes later in life. I believe that spending time outdoors when we are young can play a role in laying the foundations for children to become happy, healthy adults," Kate said in a statement.
Some of the garden's features include the aforementioned swing, a tree house, plants for craft activities, and yeah yeah, we know, we'll get back to why're you're really here. MORE CUTE PHOTOS!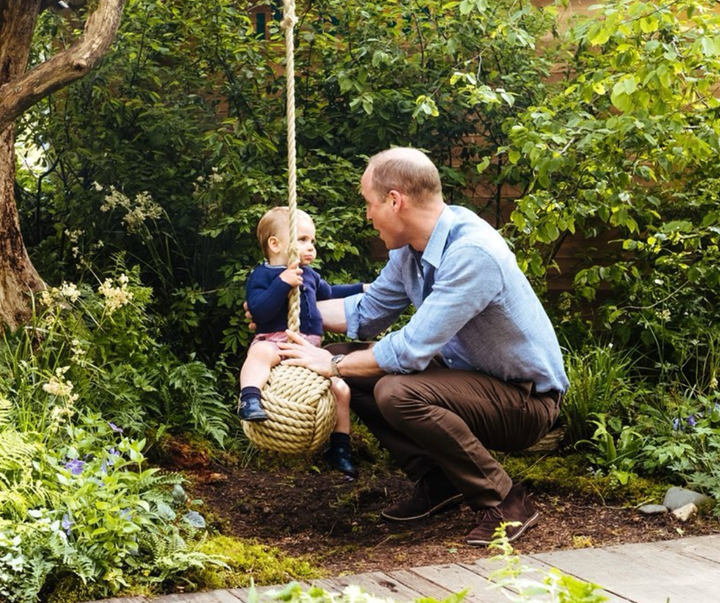 How soon until baby Archie takes a ride on the swing, do you think?
Whatever the reason for this glorious distraction, we'll take it. We're here for all your cute kiddo photos, Royal Fam. Keep them coming.