Seth Rogen is here to remind us that Twitter DMs aren't just for those people saying, "U up?"
The actor somehow found his way into Donald Trump Jr.'s DMs before, once telling him to get his dad, President Donald Trump, to go back to television. Since that apparently didn't stop Trump Jr. from following him, Rogen is trying it again.
Hey dude! See you're going pretty hard at us "Hollywood" types. I agree Harvey Weinstein is a piece of shit and people should speak against him. But… Are you aware your father has been accused of sexual harassment by several women and even admitted to sexual assault on tape?

Maybe you should denounce that?

Just a thought man! Have a good one!
He added, "Have fun shooting innocent animals!"
As Uproxx points out, Trump Jr. also recently got into a spat on Twitter with Jimmy Kimmel over Weinstein. The younger Trump apparently tried to deflect from Kimmel focusing his jokes on his father by bringing up the producer.
Kimmel said the Weinstein allegations are disgusting and has since commented on the scandal on his show, but he also reminded Trump Jr. that he may be out of his element, similarly bringing up the "Access Hollywood" tape: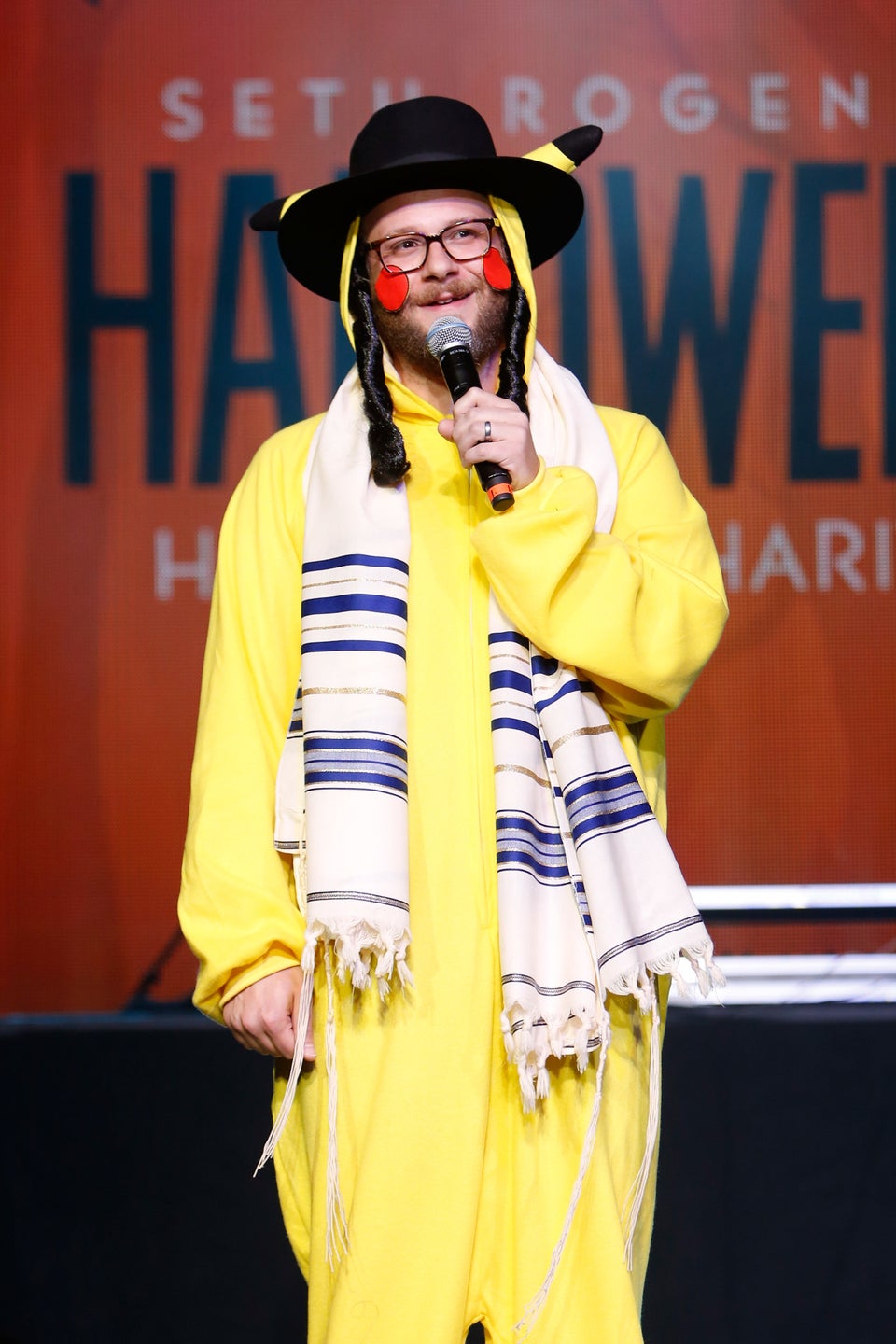 Seth Rogen Halloween Costume