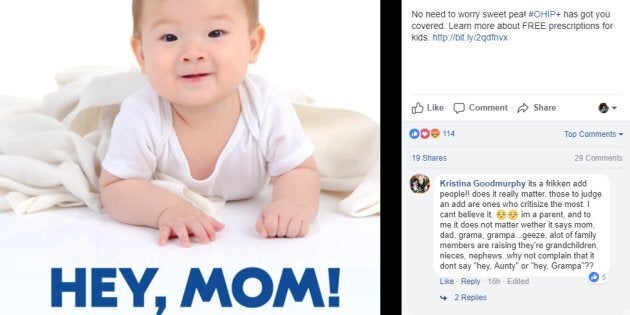 Your new "Hey, Mom!" advertisements are rubbing some people the wrong way.
Some people took to social media to call out Shoppers Drug Mart for what they called "gendered" and "sexist" advertising for implying that only moms fill their childrens' prescriptions.
"Hey, @ShopprsDrugMart! Did you know Dad's can fill prescriptions too?" one Twitter user wrote.
"Sexist marketing snafu," another person wrote in response.
"As an active dad who actually cares for his daughter more during the day than her mom, grrr," wrote another.
"According to most advertising, as a father, I can't be trusted with a can opener to open a can of soup let alone a major decision like prescriptions," another person wrote.
"How about "hey parents" so everyone is included," wrote another Twitter user.
On Facebook, more people accused the advertisements of missing the mark.
"Why advertise to moms? Why not to parents? Or have a Hey, Dad sign too? Gender based advertising is so 1960," one person wrote on the advertisement.
"How about just 'Parents'? I was annoyed when I saw this poster at the store last night," another person wrote.
"Hey, Dad!" campaign does exist ... online
Shoppers Drug Mart is adjusting its messaging on the in-store campaign, which had been marketing to moms specifically, Communications and Corporate Affairs Manager Julie Dunham told HuffPost Canada in an email.
"At Shoppers, we aim to be inclusive of our customers and know that parents and caregivers all make important medical decisions for their children," Dunham said.
"While our current in-store campaign speaks to moms specifically, we've heard our customers' feedback and are adjusting the message."
Shoppers Drug Mart's social campaign has always included a "Hey Dad" version of the communication, Dunham added.
Free prescription drugs, but some hurdles remain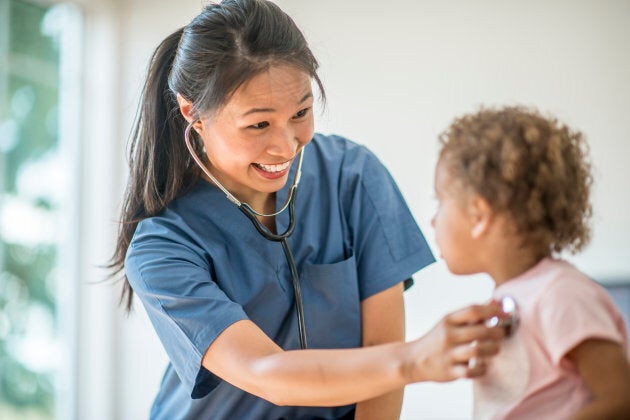 Under the program, the province's four million children and youth will have access to over 4,400 prescription medications at no cost. Some of these prescriptions include depression and anxiety medications, insulin and diabetic test strips, antibiotics, asthma inhalers and birth control pills, according to the province's announcement.
Coverage is automatic for children and youth with an OHIP card and a valid prescription, the province said. But some Ontario parents with children who require expensive medications have said the new program is just creating more hurdles for them since they now have to request drug coverage under the province's Exceptional Access Program, CTV reported.
"I'm assuming for the general population, that yes, it's very helpful to have penicillin and (other drugs) covered. But when your kids are on a great deal of medication for specialized and chronic conditions, it's really just another hurdle we're jumping and paperwork we're filling out," Dundas, Ont. mom Joanne Witt told CTV.
And while many people took to social media in protest of Shoppers Drug Mart's advertisements about the program, others used the platform to complain that their childrens' drugs still weren't covered.
"...the ones my daughter needed were not covered. Of course!" one person wrote on Shoppers Drug Mart's Facebook ad.
"My daughters meds aren't covered under Ohip, ACSD, or even manulife like seriously," another person wrote.
"And dads can also find out how many medicines are NOT free under the new pharmacare..." a Twitter user said.