When you're a single parent of a toddler, every day is a new adventure ― one with a lot of juice spills and tiny-person tantrums.
Lan Shengjie, aka Blue, is an illustrator in Taiwan who has been raising his son, Yun-Li, 4, on his own since the little guy was 1. The divorced dad's whimsical, digitally drawn illustrations capture the duo's sweet daily interactions, like storytime before bed: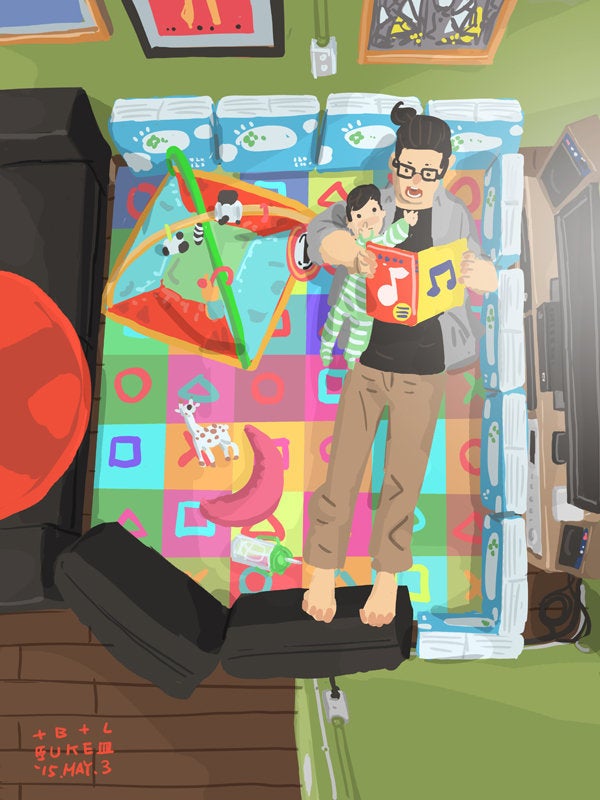 And the messier moments, like when Yun-Li gets a little stomp-happy: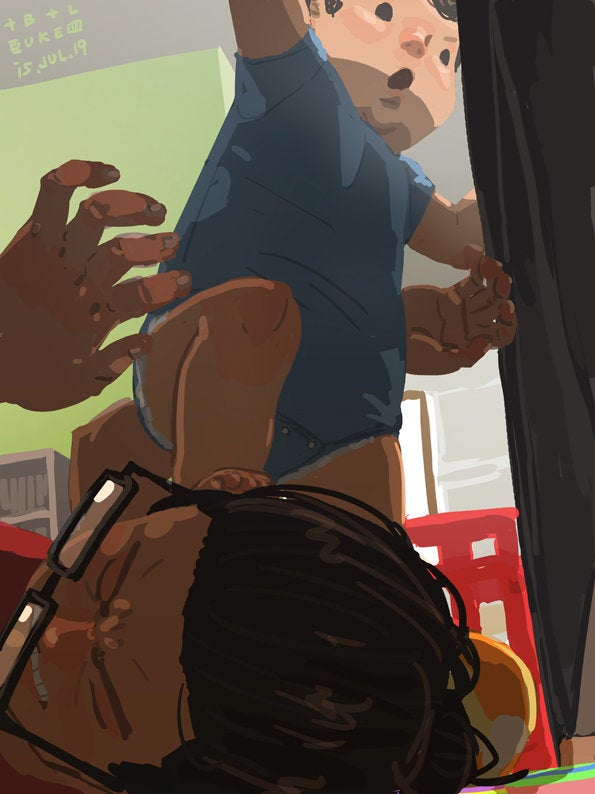 Or narrowly avoids getting soup spilled all over him at a restaurant: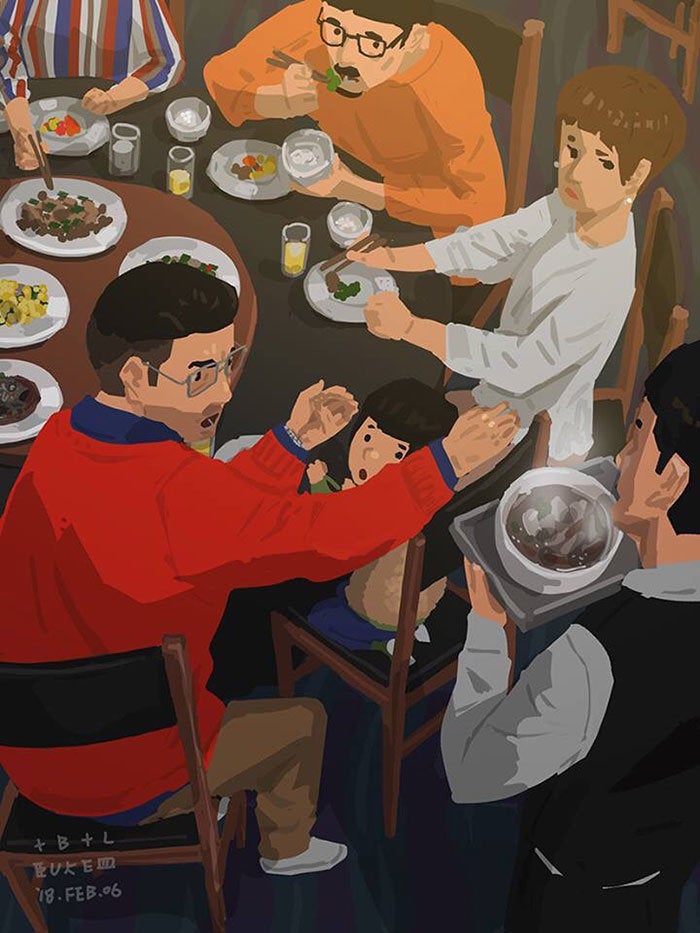 Now that Yun-Li is old enough to recognize himself in the drawings, he loves seeing the finished works.
"He'll tell me, 'Hey, Daddy, see, it's me on the computer screen," the artist told HuffPost. "All I want is to record little things that are meaningful to me and leave my son a precious gift like no other kids have."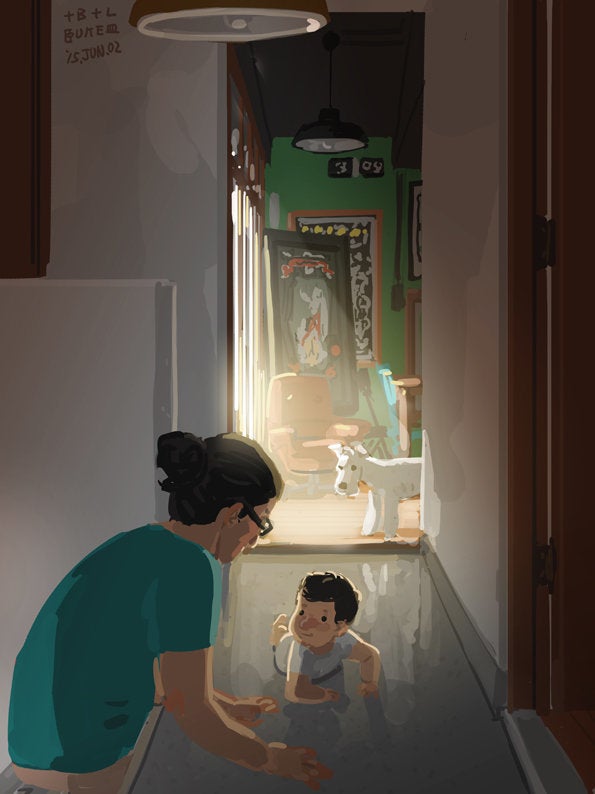 Blue has a growing fan base online for his work, though he admits the props he receives from people for being a single parent make him feel a little guilty.
"Most people's perception about my life is, 'You're doing great. It's unbelievable that you do it all,'" he said. "That gives me a guilty conscience because there are so many career women doing the same thing I am but not receiving the same compliments."
Blue's work was recently published in a collection by Sharp Point Press. He told us he really looks forward to the day when he can use the book to embarrass his son, saying, "If Yun-Li totally pisses me off as a teenager, I'll send him a copy of the book."
Scroll down for more of Blue and Yun-Li's adventures, and check out Blue's Facebook page for even more of his work.