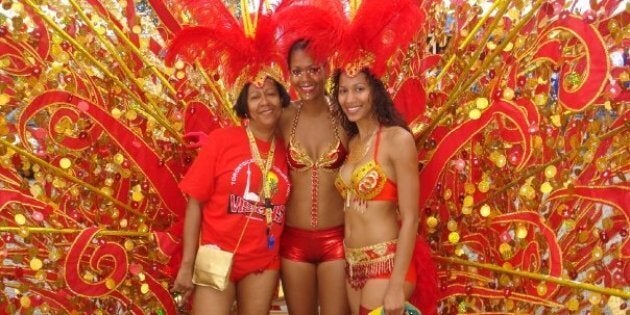 For sisters Mischka and Joella Crichton, Toronto's Caribbean Carnival (formerly and still commonly called Caribana) is in their blood. Older sister Mischka often jokes that they came out of the womb chippin'. (Chippin' is a Caribbean term to describe the jovial steps masqueraders take down the parade road during Carnival.)
And those steps have paid off for them. As Toronto celebrates its 51st Carnival, Mischka competed in Thursday's King and Queen competition, and remains the reigning "female individual," and Joella came in second as Queen of the Bands. (The official new title of the annual celebration is Peeks Toronto Caribbean Carnival.)
The titles are awarded ahead of the annual parade this weekend, when masquerade bands or "mas" bands present an array of costumes representing different overall themes. In addition to "section mas" (the majority of the costumes you see on parade day), each band also has a large-scale King and Queen costume. Bands compete in various events including: Junior Carnival, the King and Queen of the Band and the Grand Parade. Winners get a little prize money, but more importantly, bragging rights.
"It means so much to me to compete, it gives me a feeling I don't get anywhere else. It feels like love," says Joella.
The sisters got their love for Caribana from their mother Lou-Ann Crichton, who got her daughters involved at an early age.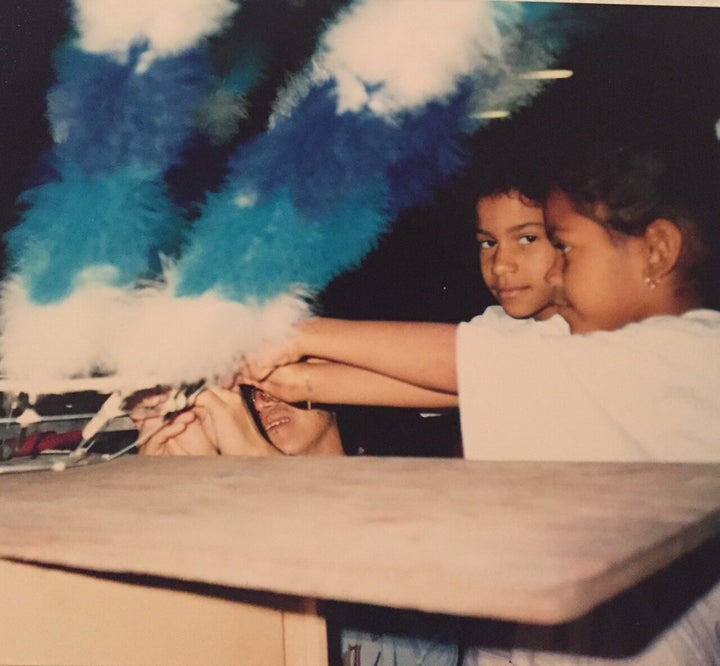 "I think all parents deep down would like their kids to continue with their traditions. Luckily they always liked it, they never complained," says Lou-Ann. "Actually, Mishcka asked me to participate in carnival when she was three!"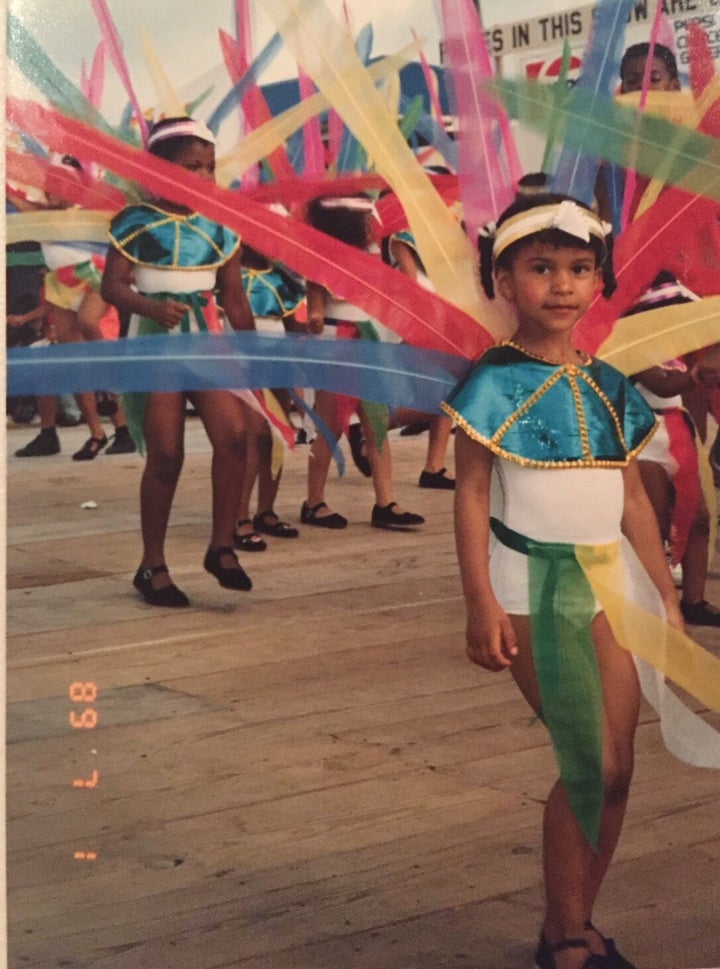 Lou-Ann says her parents did the same for her. She recalls donning a Junior Queen costume when she was a little girl. She still remembers the sting of finishing second in her hometown in St.Vincent & The Grenadines.
"I was so excited when I finally got the chance to play, first in a regular kiddies costume, and then as I got older, as Junior Queen," recalls Lou-Ann.
After immigrating to Toronto in the 1970s, Lou-Ann continued her involvement in Carnival, working with the mas band Toronto Caribbean Connection (TCC).
"When I think about my mom immigrating to Canada, I can only imagine how happy she must have felt to find a community of other Vincentians making costumes, she must have felt at home," says Joella.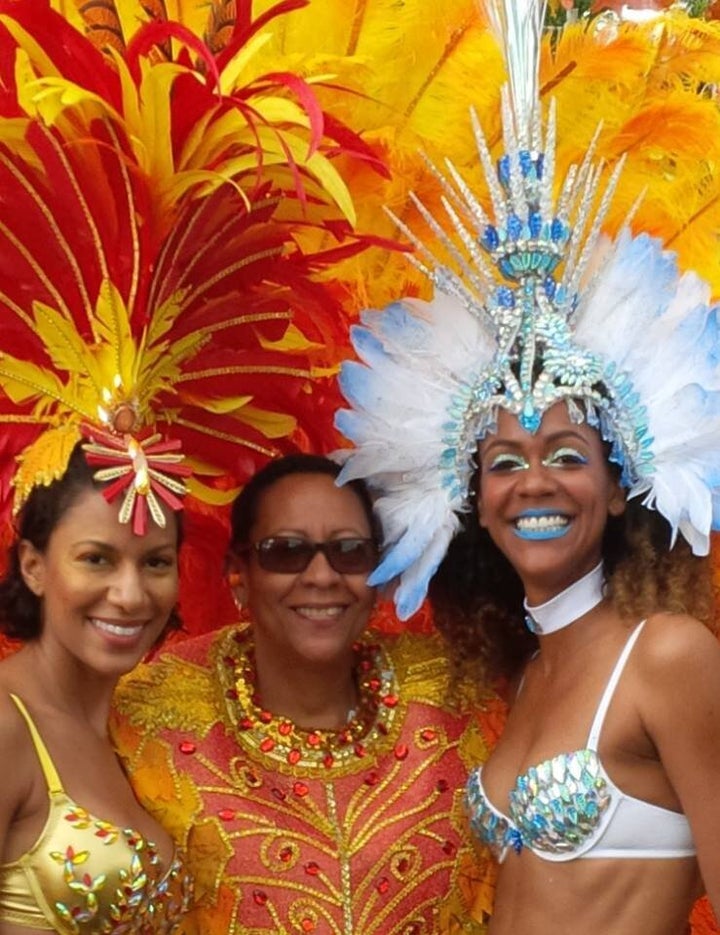 Their mom eventually spearheaded the production of the TCC's children's costumes and her daughters not only wore those costumes, but also became skilled at making them.
"They always take pride in the costumes they wear. Now they're extremely picky but they're perfectionists because of me!" jokes Lou-Ann.
As the years went by, the Crichton sisters would never miss a carnival.
"The parade in Toronto gave us the opportunity to connect with our mom and her origin," says Joella. "It made us feel like we knew her better and understood who we were in a deep and meaningful way."
In the 2000s, Joella began her ascent to carnival royalty, claiming her first the Queen of the Band title in 2008. Mischka continued to play section mas and participated in "female individual" costumes.
The two have spent countless hours in mas camps building their costumes over the years. Gluing decorative braids, cutting shapes, securing payette sequins, dusting glitter, with their mom right by their side.
"I love every aspect of it. Some families have traditions like a yearly family vacation, but we have carnival," says Mischka.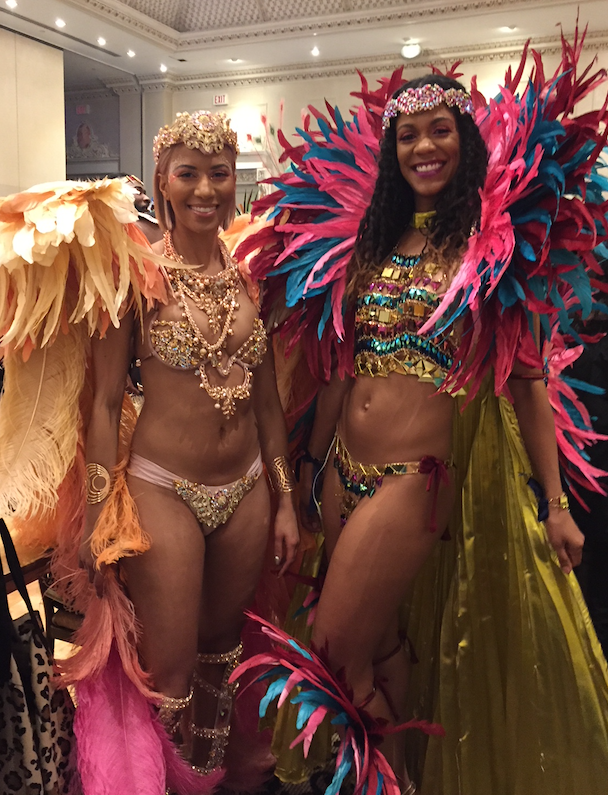 The women consider themselves a team; a special bond they share that goes beyond familial ties.
"This is who we are," says Joella proudly. "Carnival brings joy to our lives. Imagine spending hours making a costume for the beauty of one moment; four minutes on stage, thousands of dollars in materials, hours of time. If that's not dedication, I don't know what else is."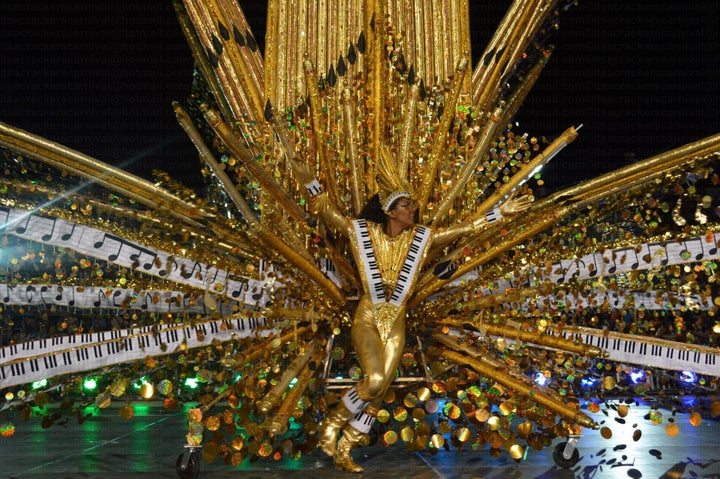 This year, Joella attempted her 10th title and Mischka her third "female individual" win representing the band Carnival Nationz. When they take the stage in front of blinding lights, steeled-faced judges and a crowd of thousands, they'll only be looking at one person.
"I always take a quick second to look at her (mom) and I can tell she is proud. What I receive is always joy and love and no matter what, that makes me enjoy the performance."
Mischka echoes those thoughts, adding that when she starts to feel tired carrying the massive weight of the costume, a thumbs up from her mom always gives her the extra push she needs.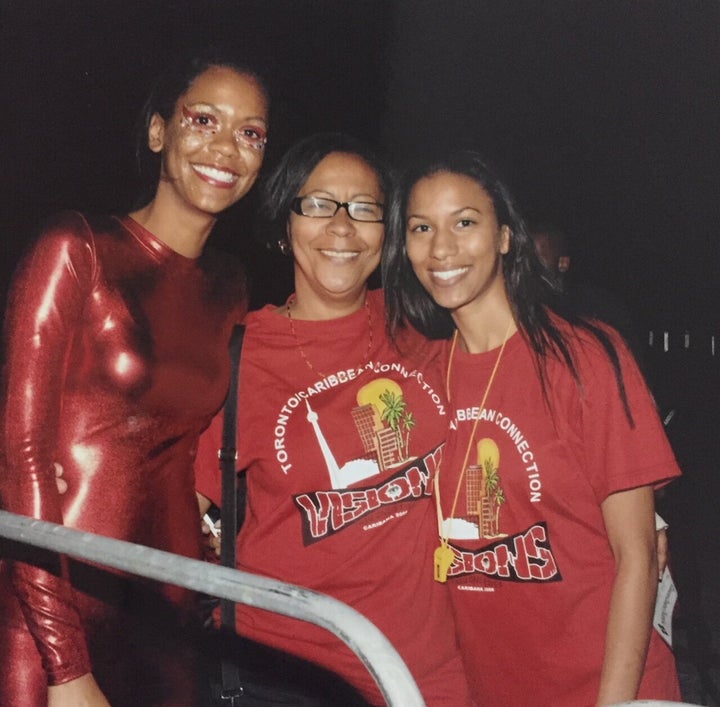 For Lou-Ann, the moment right before they hit the stage resonates with her most. When she straps her daughters into their respective costumes and she looks into their eyes, she feels instantly connected.
"I hug and kiss them and I say, 'Go do your thing!' It's always such a big relief when they leave that stage. I'm happy if they're happy," says the proud mom.
Born And Raised is an ongoing series by HuffPost Canada that shares the experiences of second-generation Canadians. Part reflection, part storytelling, this series on the children of immigrants explores what it means to be born and raised in Canada. We want to hear your stories — join the conversation on Twitter at #BornandRaised or send us an email at bornandraised@huffpost.com.