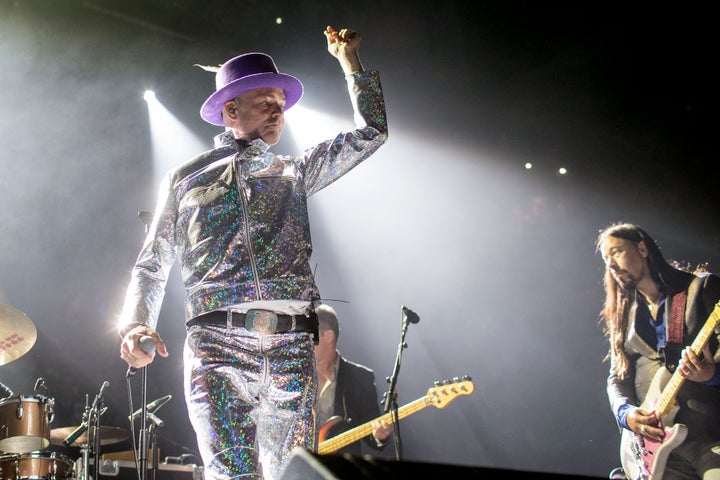 Today, the audio service launched The Tragically Hip Radio on channel 757, which will exclusively feature the band.
"It's an honour to be asked to stand in the same light as some of our heroes," said the band in a statement. "We are thrilled to be a part of the programming and development of The Tragically Hip Radio on SiriusXM."=
So if you're longing for a bit of the late Gord Downie's voice on your commute or in your ear, tune in and you might hear a bit of "Wheat Kings," "Bobcaygeon" or "Grace, Too."
WATCH: Tessa Virtue and Scott Moir honour Gord Downie at Olympic gala. Story continues below.
The channel includes their major releases and solo work from its members, as well as archived interviews with Gord Downie, Rob Baker, Johnny Fay, Paul Langlois and Gord Sinclair. The channel will also feature hosted programs with and music from other prominent artists who have been influenced by the band.
"The Tragically Hip's place in history as one of the most influential and important Canadian bands ever cannot be disputed," said Jeff Leake, Director, Music Programming, SiriusXM Canada said in a statement. "We are so excited to work with the band and give our subscribers access to their incredible catalogue and exclusive content that they cannot access anywhere else."
Other artist-focussed channels include The Beatles, Elvis and The Rolling Stones.