President Donald Trump's daughter-turned-White House adviser got an earful on Thursday after turning to Twitter to mark International Women's Day ― leading to immediate ridicule by people who criticized her and her father for their track record on women's rights.
"Today we come together in recognition of women at home & around the globe," she tweeted. "We celebrate women's achievements, past & present, & pledge to empower women to reach their full economic potential for generations to come. When women thrive, we ALL succeed."
But people on Twitter, responding to her post, listed reasons why Trump's latest "pledge to empower women" could use some work.
Other people on Twitter slammed the powerful White House roles handed to Trump and her husband, Jared Kushner, which some see as nepotism.
Twitter users also criticized Trump for failing to forcefully speak out against her father's misbehavior toward women.
The president, who once said his star power entitles him to grab women by the genitals, has been accused of sexual misconduct by 21 women. In recent days it was reported that Donald Trump's personal lawyer attempted to silence adult film star Stormy Daniels, who says she had an affair with Trump while he was married to Melania Trump.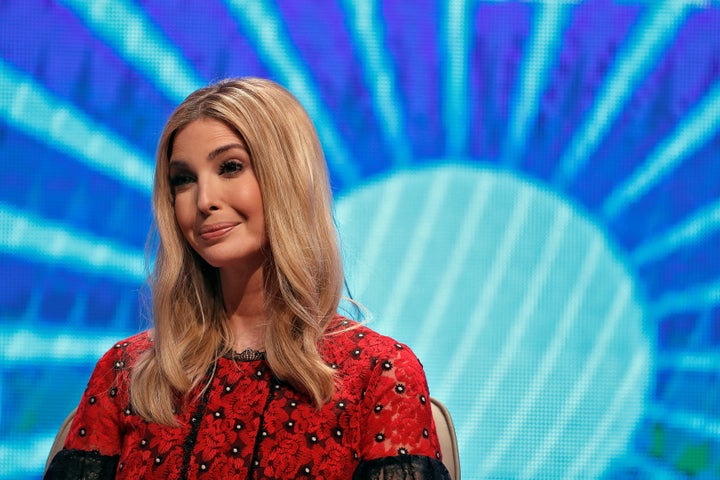 The backlash against Ivanka Trump's Womens' Day tweet, of course, is nothing new. Just days earlier, she was skewered on social media for a similar comment about Women's History Month.