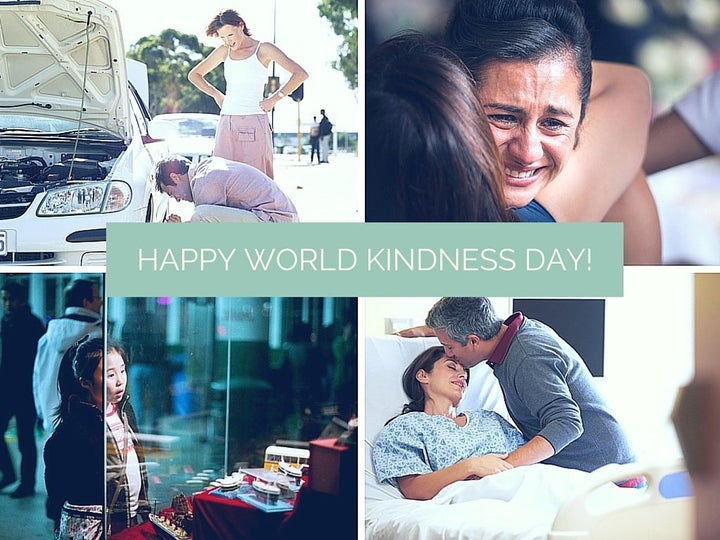 Sometimes the most thoughtful gestures, the ones that stick with us forever are the ones done quietly, without a reward in mind.
Nov. 13 marks World Kindness Day and to honor the occasion, we asked HuffPost Good News readers to tell us about a time someone did something truly kind, without expecting anything in return.
Readers shared beautiful stories about kind acts from a simple, yet meaningful embrace on a rough day, to a life-changing sacrifice for a family member who wanted to go to college. From the emotion in their words, it's clear that those gestures will never be forgotten by their grateful recipients.
Check out the stories describing gestures of compassion below.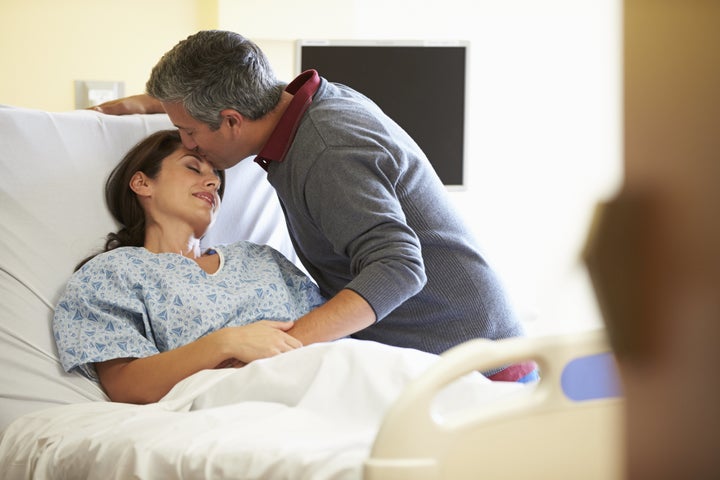 Leaving Halloween Candy At House Of Stranger Whose Husband Was In The Hospital
"This Halloween, my husband was in the hospital. I was so stressed, I decided not to hand out candy and left a note on my door that said 'No candy due to illness.' After being at the hospital all day, I came home and heard a young girl's voice as she read my sign. I heard her say, 'Oh, that's so sad.' Later when I opened the door, I saw that she had left ME two pieces of candy on my welcome mat. After feeling so overwhelmed with all my family was going through at the moment, this small act of kindness really touched my heart."
Giving Up A Spot For A Stranger At The DMV
"One time at the DMV, I was having a particularly rough day with my special needs son. There was a woman who acted really nasty towards him. A guy gave me his ticket when his number was called and told me he was sorry there were such nasty people in the world. I was almost in tears."
Helping Push A Stranger's Broken Down Car To A Mechanic
"My favorite car had broken down on the street. I had no money for a tow truck so I began pushing it to a nearby garage. Out of nowhere, an older man jumped up from the curb and helped me push. He was homeless. As I was talking to the mechanic, I searched for some kind of appreciation gift for the caring homeless man but he said to me, 'I helped you because no one else would -- a "thank you" is enough.' I thanked him and to this day I look for him every time I'm in that neighborhood."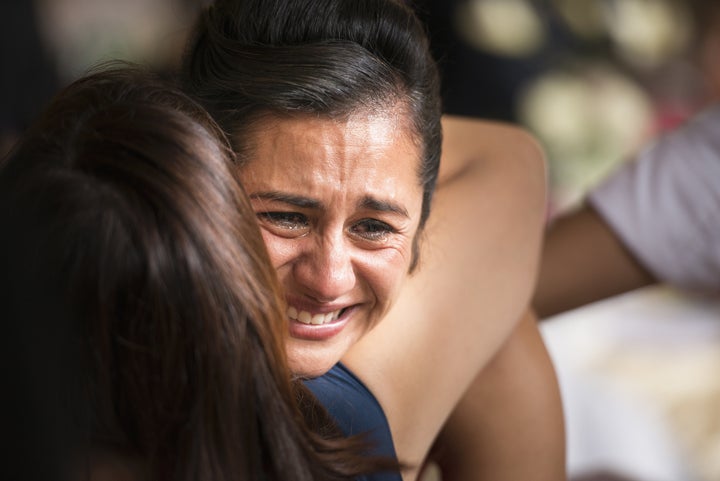 Giving A Much-Needed Hug To A Stranger Going Through A Rough Time
"While my husband was hospitalized with terminal cancer, I had one particularly bad day coping with it. I had a meltdown outside the elevator. A total stranger made eye contact with me, walked over to me and wrapped his arms around me and consoled me. I will never forget his special kindness."
Surprising A Hard-Working Student Bartender With A Shocking Graduation Present
"When I was a college senior, I bartended to pay bills. When I graduated, I wanted to move to a bigger city for a job, but didn't have the money. So the night after I graduated, all of my regulars got together and handed me a congratulations card with $500 in it. It has been almost 20 yrs, and I will never forget it. Ever. Thank you guys!"
Making A Little Girl's Day After A Big Disappointment
"When I was 8 years old, I saved my allowance so I could buy my mom a box of chocolates for Mother's Day. I had seen the box at the local 5&10 so I knew how much it'd cost. When I went to buy the box of candy, it was gone. I must have looked heartbroken because the owner of the store came up and asked what was wrong. When I told him, he told me to pick out any box of candy and a card for my Mom and wouldn't take my money. I will never forget his kindness."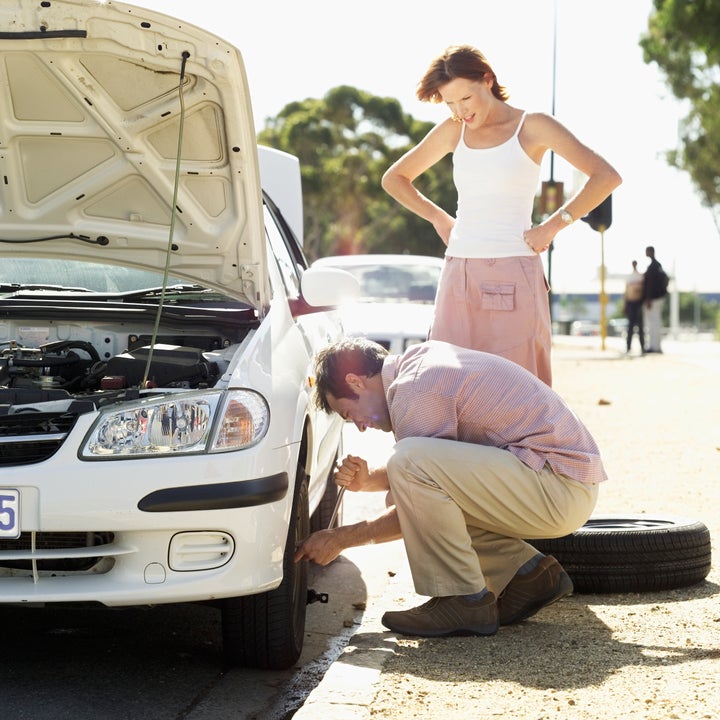 Changing A Neighbor's Flat Tire For Free
"Sunday morning I went to my car to find a flat tire. My neighbor changed it without hesitation and would not accept any money from me! He said pass it on. Bless his heart!"
Making A Sacrifice So Family Member Could Go Back To College
"My sister knew how depressed I was that I had left college years ago. She spoke to our dad about switching to a school he could afford to send both of us. She saved me and although I've thanked her, there will never be the right words for that sacrifice."
Helping A Stranger Carry Laundry
"I was doing laundry at the laundromat and was carrying out two bags to put in the car. I had to leave the third one inside because I couldn't carry them all. A stranger grabbed that last bag and carried it out to my car without me even seeing her do it. It not only saved me a trip back inside, but it also made my day."
Surprising A Cancer Patient With A Car So She Could Go To Doctor's Appointments
"Last year, I was diagnosed with ovarian cancer. One day, I had went out to my car to go to my next round of chemo and saw that someone had hit it. So there I was, with a ruined car. I needed it to get to all my doctor's appointments. I told my friend what had happened and she reassured me that everything would work out. That night, she and her husband came to my house with the keys to a VW Jetta. For me to keep. For free. It was such a huge relief to know that I could get myself to and from my appointments with out being a burden to anyone. There are angels among us."
Responses have been edited for length and clarity.