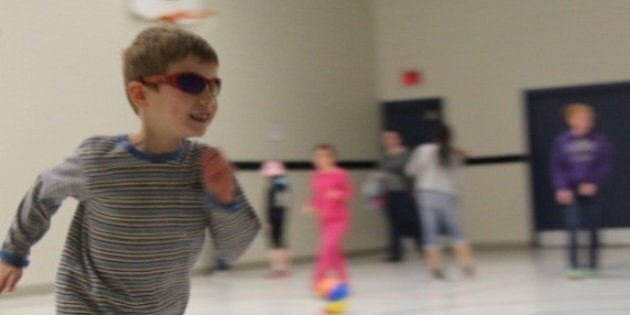 When my son Griffin was diagnosed with epilepsy at two years old, I mourned his loss of minor hockey and other organized sports -- activities I assumed he'd never play. As his parents, we did our best to deal with this new family development. His mom's "mother bear" protective instincts took hold tightly and wrapped him in the proverbial bubble wrap -- no climbing wall, a locked baby swing, no swimming for fear of a seizure happening in the pool, and a delay in helping him learn to ride a bike. His two older brothers were cautioned to watch over him with eagle eyes as our family guarded against any possible danger to his well-being.
As his medications started to control his seizures and we became more educated about epilepsy, I began to lower the protective screen around him when he was under my care. By the age of five, tennis balls, frisbees, stuffed animals or whatever other objects his brothers tossed at him often bopped him in the nose. Griffin's cries provoked "mother bear" to swoop in. Our family had created an artificial cocoon of safety around our youngest son! Griffin's physical literacy suffered and lagged behind his peers.
Thankfully, when Griffin was five, his mother found the Game On program offered at London's Epilepsy Support Centre. This specialized program enables kids with neurological disorders to enjoy games, sports, and other recreational activities they don't often have an opportunity to play.
The first day I took Griffin to Game On, he was attached to my pant leg with his Tag (blankie). I was mesmerized by him as he worked up the courage to let go of me and play with a ball with one of the volunteers. By the end of the first day, Griffin was almost able to consistently catch a big rubber ball. The immediate enthusiastic feedback and positive feelings of success had Griffin hooked from day one.
At our second visit to Game On, I was dumbfounded when Griffin left Tag in the car and upon being paired with the same volunteer he turned and said "bye Dad." I've had the pleasure of observing many Game On classes since, keeping out of sight so that Griffin can enjoy his independence. He is sociable and walks around with a new-found confident swagger like he owns the place.
When I first became a parent, I vowed that I would never limit my children and their development. I learned as an athlete and coach that play and sports contribute to the physical, social and mental development and well-being of children. As Griffin's development took off in the Game On program, my confidence in him also grew. Since then, his play has quickly matched his peers' skills development.
Now nearly seven, Griffin is a changed little boy! He has always been this bright light that melts everyone's heart. He is so much more confident. He runs everywhere, catches with ease, plays and is friendly with everyone. He wrestles with his older and much bigger brothers. And after years of watching them play hockey, he now wants to play himself next year!
John Stevenson, ChPC, BPE, is a Certified Professional Coach, an NCCP Level 4 Track Coach and a Director of Athletics Ontario.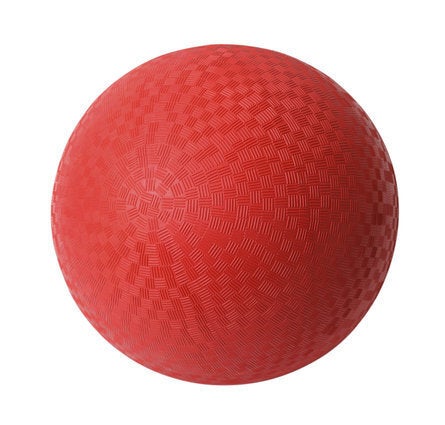 Get Organized: Family-Friendly Sports Leagues