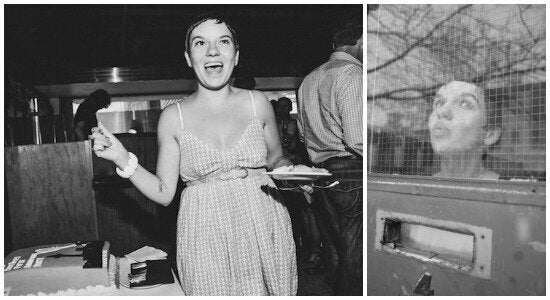 Ivy Knight knows where to eat, drink and party in Toronto. She sat down with me to dish on the best spots the city has to offer.
Favourite Restaurant for a Celebration
Valdez is a fun spot. It has a really good party celebratory vibe and I love Steve Gonzalez's food!
I'm wary of cheap eats -- McDonald's is cheap right?
I love all food trucks but I really love lobster rolls -- so Buster's Sea Cove is tops for me. Worst food truck -- the one parked by Nathan Phillips Square. They don't even bother using curds on their stupid poutine -- they use cheap grated mozzarella. They are a disgrace to this city and to all Canadians.
Fiesta Farms isn't small but it is independently owned by the Virgona family. Every time I shop there I run into chefs I know, that's always a good sign.
The Drake Hotel has the best burger in the city. To read more about my burger love go here.
I live down the street from Glory Hole and I love them. I also love Dough by Rachelle, she sells them out of Beast Restaurant and I've also spotted them at Sanagan's Meat Locker.
The patio at Cold Tea on a Sunday afternoon.
I don't drink coffee but I like the location of White Squirrel across from Trinity Bellwoods, I also like the name.
Best Spot to Spend An Afternoon
I'm a freelance writer so I work all the time, but I also take a lot of afternoons off and when I do I go to the patio at Cold Tea and drink cider or head to the Drake for a burger and a bourbon.
I live on Fuller Avenue in Parkdale. We're just off Queen Street West, but once you enter Fuller, it's like your in a quaint little town. Leafy and quiet, it's a beautiful street.
What are your favourite foodie spots in Toronto?