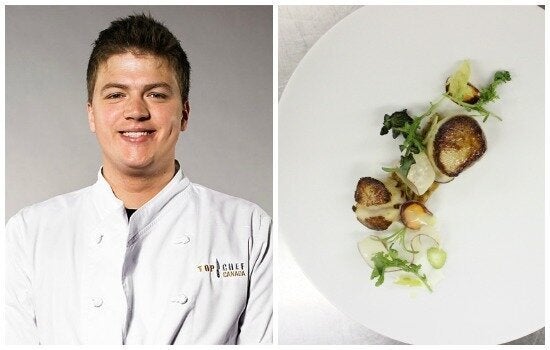 The youngest contestant from season three of Top Chef Canada, Rory has a passion for butchery and charcuterie (and loves nothing more than to escape from the city to hunt, fish and forage for Canadian delicacies). Currently Rory wows the patrons of the Royal Canadian Yacht Club and this month he is curating the January edition of the CHEF'S BOX -- a monthly artisan food subscription from FoodiePages.ca. Below he shares his top five meals of all time, favourite eats in Toronto and the most romantic thing he's ever done for a girl.
Signature dish: I don't have a signature dish per se, but I enjoy using game meats and fowl in my menus.
Current location: Toronto
Day job: Dining Room Chef at the Royal Canadian Yacht Club
Daily uniform: Chef whites and a blue apron
I have a few: Fishing rods. My collection is getting out of hand.
In the kitchen, I swear by: An old spoon my girlfriend gave me. Without it I go crazy.
The taste I couldn't live without: It's a toss up between mushrooms and pork.
Hidden talents: I am a fantastic dancer (or so I like to think) and I can play the spoons.
One word to describe your Top Chef Canada experience: Surreal
Who's your style icon: The cast of Duck Dynasty
Favourite sport: Bass fishing
If my kitchen could talk, it would say:I miss you. I unfortunately don't get to spend much time in my own kitchen at all.
Coolest street in Toronto: Spadina and Dundas. I'm a sucker for late night Chinese food.
Last place I travelled: Thailand and Vietnam with my girlfriend. It was the trip of a lifetime.
Most romantic thing I've done for a girl: I threw a huge surprise party for my girlfriend on her 25th birthday. I think that shock falls under the category of romance, right?
In life, what is most important to me is: Spending my free time with friends and family.
I get nervous when: I see a flock of ducks circling around my decoys. It's that nervous excitement wondering if I'll get to bring a duck home that night.
1. 10 course tasting menu at George in Toronto,
3. Mission district food tour in San Francisco,
4. Bangkok street food on Soi 38, and
The best farmers' market: The north market at the St. Lawrence on Saturdays; hands down the best in the city.
The best burger:Triple A Bar (138 Adelaide St East in Toronto)
The best cheap eats: For brunch I really like the George Street Diner (129 George in Toronto).
My motto: Calm under fire.
The January CHEF'S BOX curated by Rory White is available on FoodiePages.ca until January 31 and includes incredible artisan foods as well as Rory's recipes for Seared Scallops with Buckwheat Blini, Pickled Sea Asparagus and Cider Vinaigrette, and decadent Bison Short Ribs.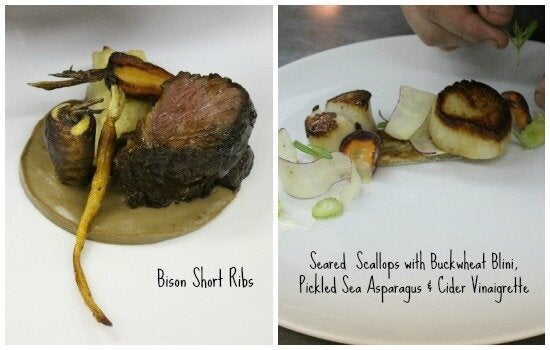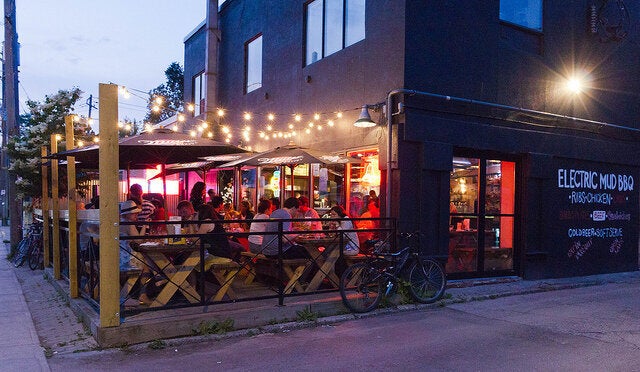 Best Toronto Restaurants (HuffPost Picks)