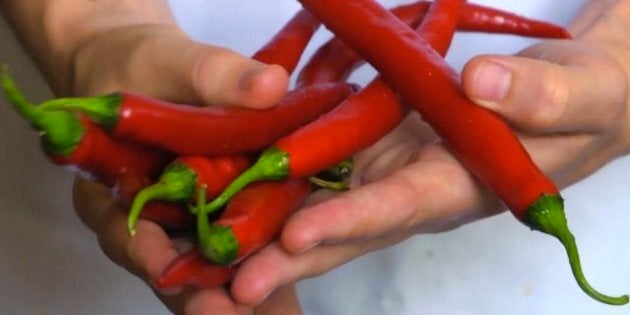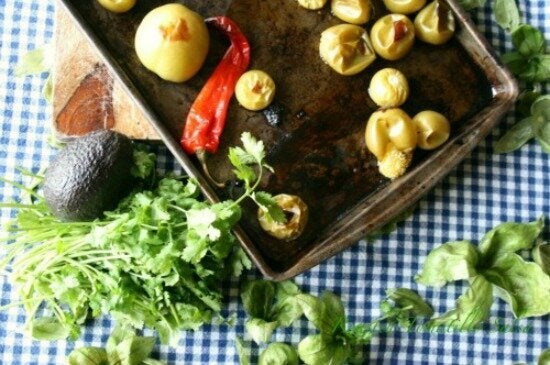 Now here's a salsa company that's truly homegrown. Ruben Marabotto is the proud owner of Las Salsas, based in Winnipeg. New to the scene, his Delicious Kicks brand of authentic salsas launched this year and is gaining a following in Winnipeg.
When did your love of salsa begin?
My love for salsa began when I was a child. I was the third of 18 brothers and sisters and we used to hold our own salsa eating contests to see who could eat more salsa!
Walk us through the production process for your salsas. What makes them different?
Our salsas are different because they are really ethnic Mexican Salsas -- we get the amazing original flavours because we use the freshest natural ingredients and no preservatives.
What are the most important ingredients in a good salsa?
Standard ingredients like tomato, peppers, onion, garlic, etc. are used for making salsas, but to have a good salsa those ingredients have to be natural. A great salsa is versatile too -- serve it spooned over grilled skirt steak, tacos or with a bowl of tortilla chips. The options are endless.
What is your proudest moment since the launch of Las Salsas?
It took one year to develop our salsas in order to be able to sell to stores. Our proudest moment since the launch of Las Salsas was recently when we started selling at the retail stores where we had provided samples -- they bought right away because they immediately recalled how amazing our salsas taste.
What's an interesting fact or personal memory about the business that people might not know?
Last November we traveled to Japan and participated in the "Canada Food Show." It was very interesting to learn that many people in Japan loved our Delicious Kicks Salsas too! We were proud to represent Canada with these flavours.
What challenges do independent food producers face?
The biggest challenge for an independent food producer is to gain awareness of his product within the market. It's hard to compete with the big food brands.
People like both! Green Kick is made of Tomatillo & Cilantro, and the Red Kick made of Tomato & Garlic. Mild and Hot.
Favourite Mexican recipe?
Three words to describe Las Salsas?
Happy, spicy and delicious!
Favourite local Winnipeg or Manitoba foodmakers?
La Cocina makes delicious, thin tortilla chips.
Recipe: Huevos Rancheros

Makes 4 servings

2 tbsp vegetable oil

4 corn tortillas

1 cup refried beans with green chilis

1 tsp butter

4 eggs

1 cup Cheddar cheese, grated

8 slices of bacon, cooked and crumbled

1/2 cup Las Salsas salsa

Heat oil in a small skillet over medium-high heat. Fry tortillas one at a time until firm, but not crisp. Remove to paper towels to drain grease.

Meanwhile, combine the refried beans and butter in a microwave-safe dish. Cover, and cook in the microwave until heated through. When tortillas are done, fry eggs over easy in the skillet. Add more oil if the tortillas have absorbed it all.

Place tortillas onto plates, and spread a layer of beans on them. Top with cheese, a fried egg, crumbled bacon and if desired, salsa.

*Recipe adapted from allrecipes.com