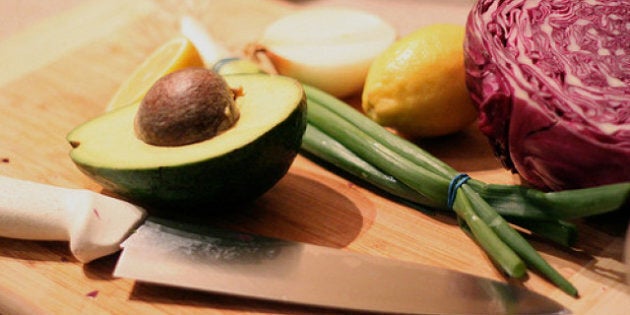 James Beard award-winning author and food expert Jennifer McLagan talks to us about her passions, living in Paris and her perfect Valentine's Day dinner.
Jennifer McLagan left behind a degree in economics and politics in Australia early on to pursue a career in the food industry, and what a career it has been. Jennifer is perhaps best known for her carnivorous cookbook trilogy Bones, Fat and Odd Bits where she explores nose-to-tail dining and everything in between. She believes we should all take more time to rediscover the simple acts of making a meal and sharing it around the table. Build a relationship with the specialists who source your food, learn how to prepare it for the best results and discover the pleasures of cooking something new.
Supporting local food producers is important because it protects our source of food. Without local food, we would have to rely on everything coming from elsewhere that could result in food shortages. Buying local supports not only our farmers but also farming communities.
Eating locally grown food is how we have always eaten, with the seasons. However, I am not 100-mile diet person, a trend easier to follow in California than Ontario. Since the beginning of time, man has traded goods and I am happy to cook with exotic spices, and ingredients from other countries. But I want to buy local garlic rather than bulb that has travelled halfway around the world, so I am prepared to pay a premium.
People who follow their passions rather than the dollar inspire me. Many of my friends are artists, writers, and cooks all doing what they love. Probably they will never be famous or rich, but they are happy and their work is not a job, it's their life.
I discovered my passion for food at university and it saved me from what would have been a boring life. I love being in the food world, there are so many different things you can do. I've worked in hotels, restaurants, cooked lunch for Maggie Thatcher, catered dinner for the IMF, food styled, written books and lectured at the Slow Food University. I am very happy with my choices.
I love almost everything about living in Paris; the markets, the quality and variety of food, and the enthusiasm people have for it. I love the human scale of Paris, you never feel overwhelmed by the buildings. This makes it a wonderful walking city that always surprises you. Wherever I walk in Paris, even in areas that I know well, I discover something new. Paris is a physically beautiful city, every time I cross the Seine and see that vista of the grey buildings, the grey river, and yes, usually a grey sky, my heart stops and I realize how lucky I am to be there. Being in Paris makes you feel all is right with the world.
The key to surviving in a small kitchen is organization. I'm lucky enough to have quite large kitchens in both Toronto and Paris. However, no matter what the size of your kitchen, organization is the key. Years of restaurant cooking mean that I am obsessively organized and tidy. I have my mis-en-place done and I always clean up as I go.
My ideal Valentine's Day dinner is spent at home, I think it's more relaxing and romantic. I'd make a simple meal that is not too heavy; you don't want to pass out on the couch. The starter and dessert would be prepared ahead and I'd choose a main course that my valentine and I could cook together.
I am currently working on my next book that will be published in 2014 by HarperCollins and TenSpeed Press, and I made a pilot with a U.S. production company called Odd Bits. If it becomes popular we may be able to do a series, so please take a look, add a comment and tell your friends to do the same.
Discover some of Jennifer McLagan's favourite artisan foods from Canadian producers and use them in a series of sweet and savoury crepe recipes, perfect for Valentine's Day.