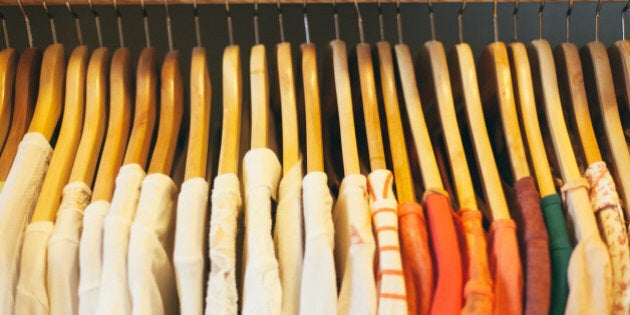 Now that the warm weather has finally arrived it's time to get your closet in shape. Here are a few steps to begin the process and start the spring season off right.
Begin by putting your winter clothing away. You only want to keep the items in your closet that are seasonally appropriate and flattering. Remove items in your closet that you do not like or have not worn. You need to ask yourself three very important questions: Is it flattering? Do you like it? Is it you? If you are looking at pieces in your closet and cannot answer yes to all three of those questions it is time to toss it.
Are you someone who has a closet filled with clothing but still feel like you have nothing to wear? Running out to purchase another item of clothing just makes the situation worse. Getting out of a style rut can be really easy.
- Think about re-organizing your closet by category. I put all my pants together, all my blouses, separate jackets, etc. Then consider arranging it light to dark. This process will force you to split up your favorite or go-to outfits and try something new.
- Try mixing your business wear with weekend wear. Consider your favourite blazer or leather jacket the perfect piece for a layered weekend look as well as your essential work item. Remember when purchasing a new item it is important to think about how you can wear it casually as well as to work.
- Consider layering your blouses under knits or with your dresses or try wearing your knits under suits or a jacket.
- Take pictures of the outfits you like or make yourself an outfit list for reference. This way you have your favourite items at your finger tips.
Pretty Painted Chair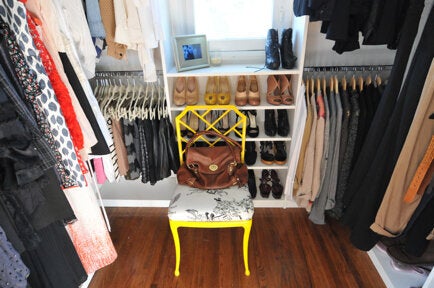 Built-In Vanity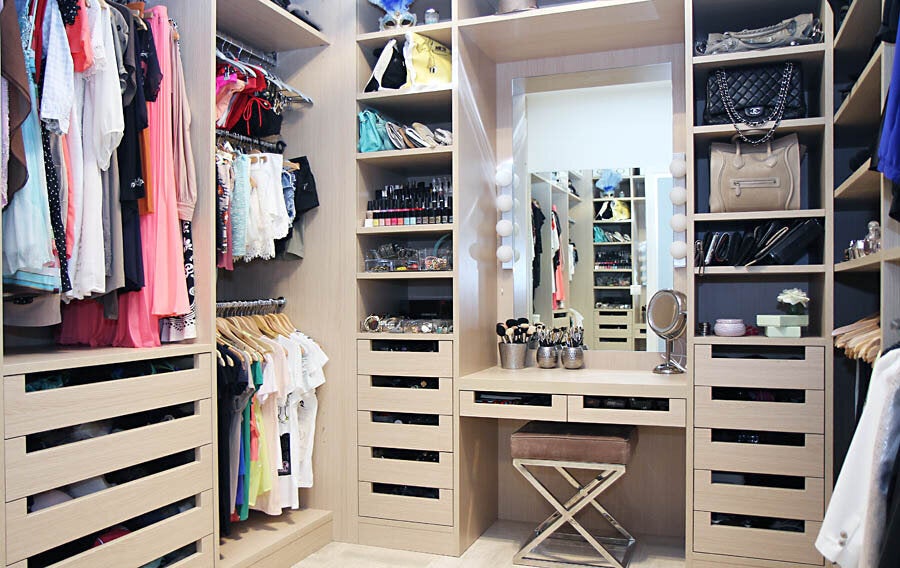 Makeshift Closet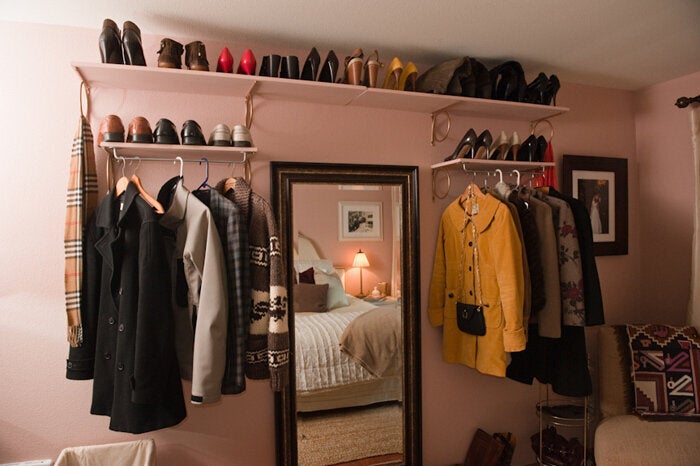 Compartments For Accessories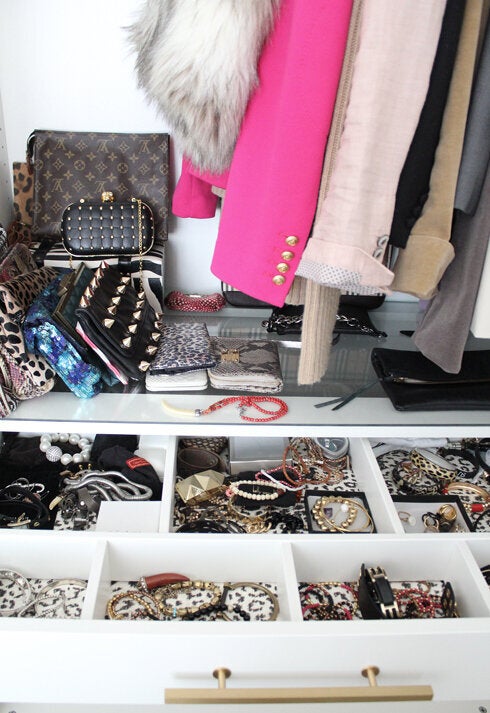 Custom Art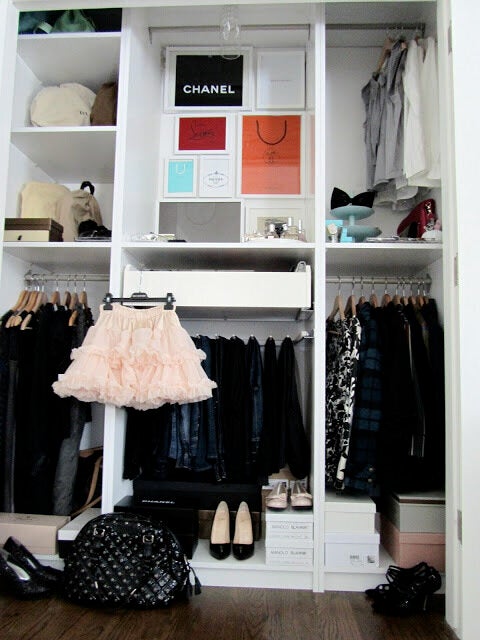 Shoe Storage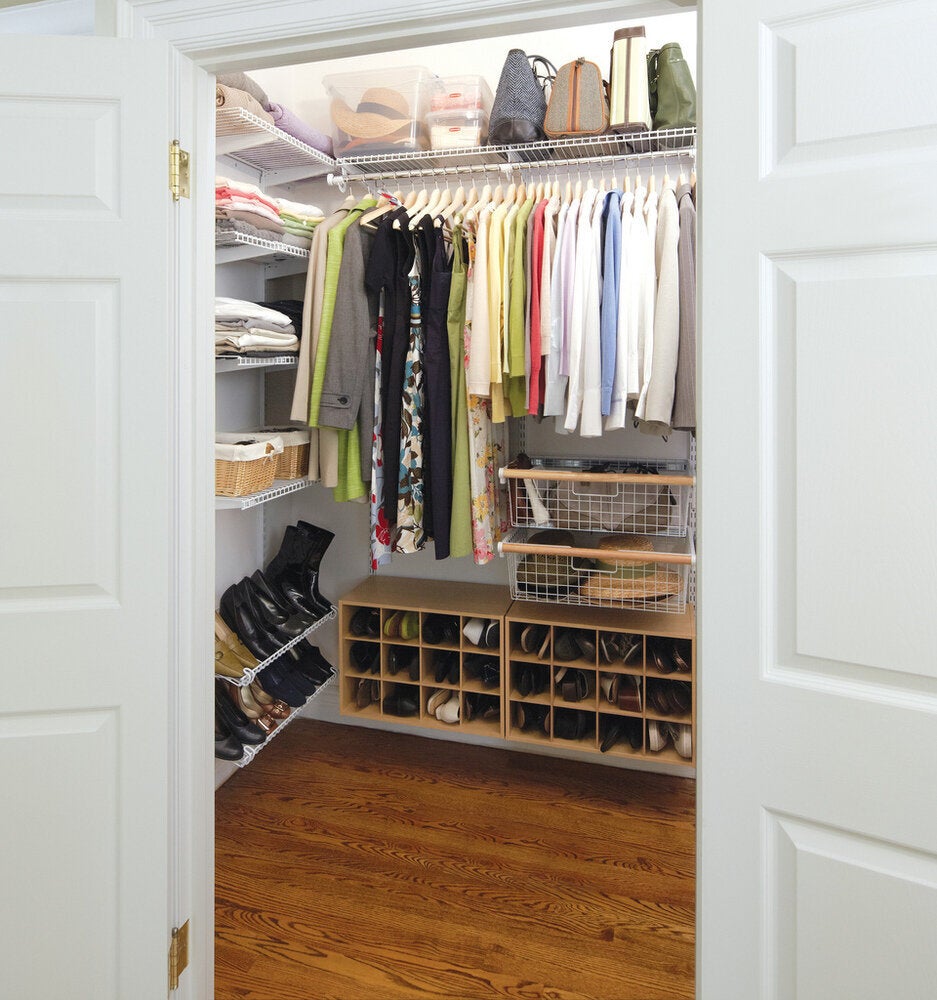 Flickr: Rubbermaid Products
A Formal Dressing Room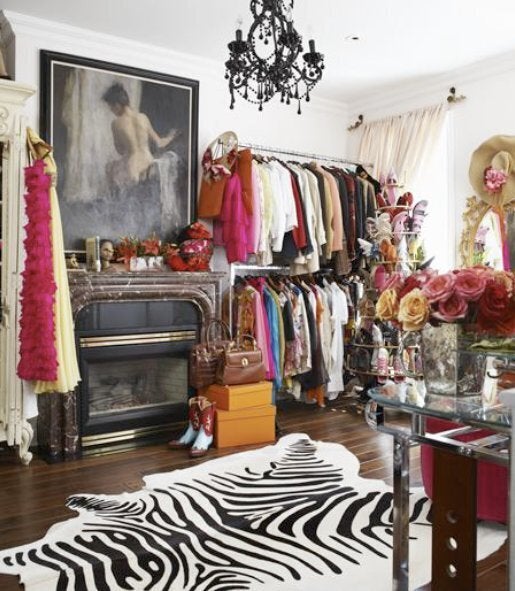 White Backdrop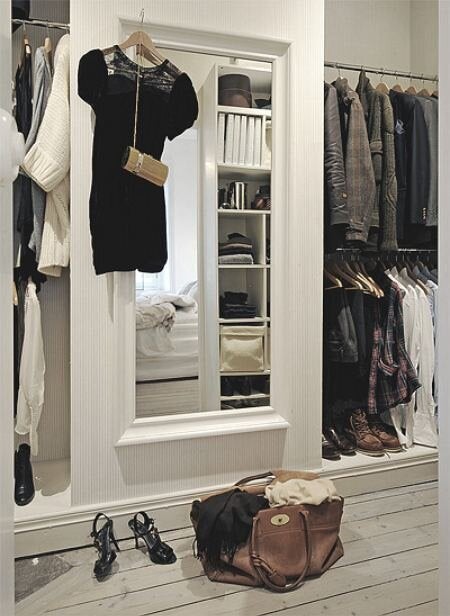 Custom Designed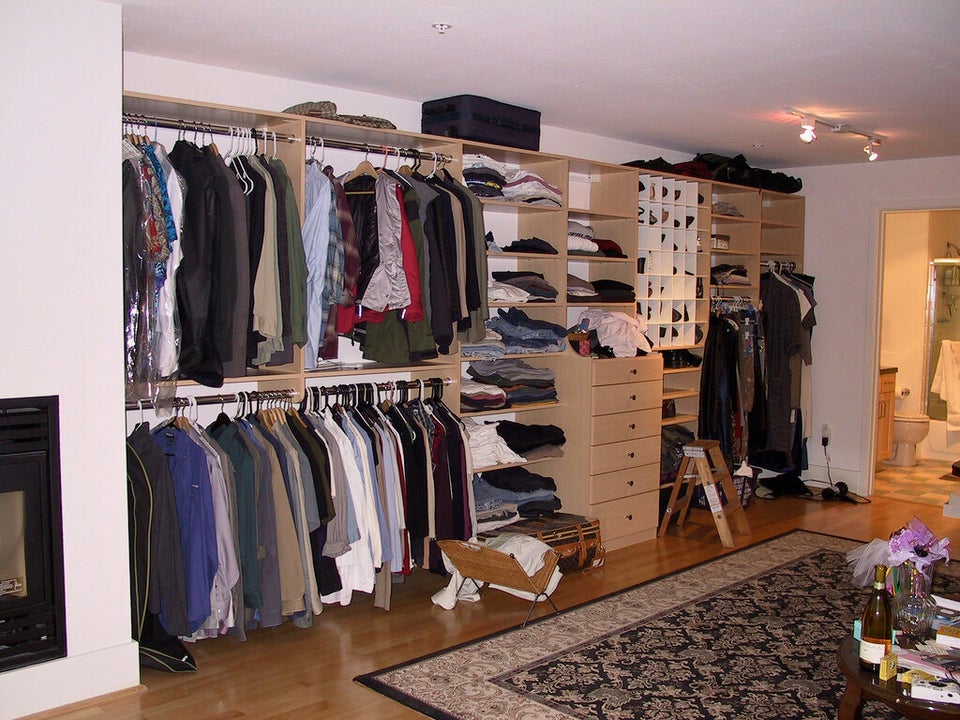 Kid's Spaces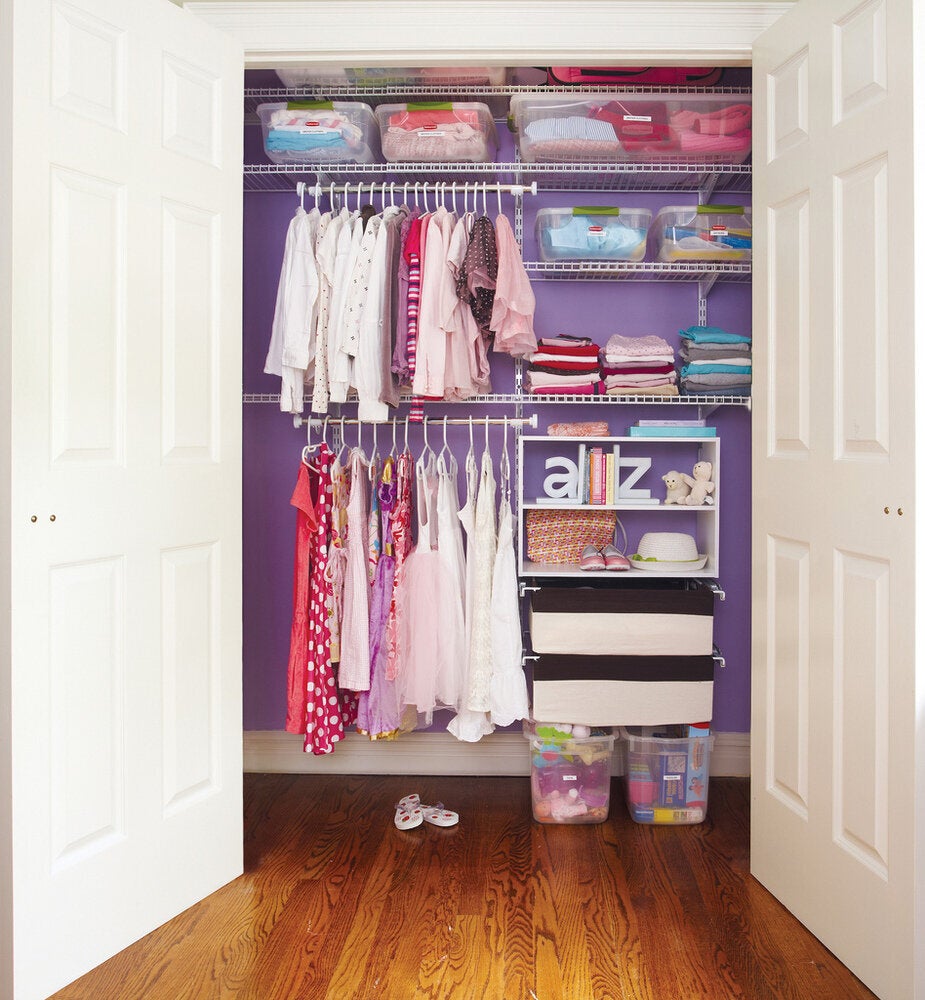 Flickr: Rubbermaid Products