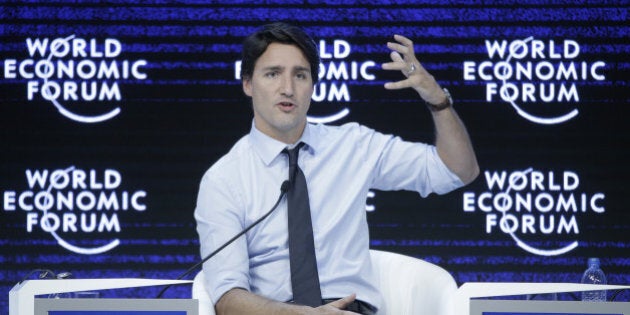 The diversity of the Canadian economy is a critical part of our economic success as a nation and this diversity is particularly important when the global economy slows. We saw this during the 2008-09 global recession, and we are witnessing this now amid a major drop in global commodity prices.
During the global recession it was our resource sectors that helped Canada weather the recession better than most developed economies. Today, we hope that sectors such as manufacturing, the services sector, agriculture and others can pick up the slack left by this resource price dip.
The role of the Canadian government in both the short and long term should be to embrace and foster the growth of all parts of our diverse economy. The government should certainly not champion some sectors and demoralize others. Sadly, we have already started to see that approach by the Trudeau government and I worry the tone being set is one that is not good for Canada.
Many voices discount the diversity of our economy and suggest that we do nothing beyond the classic depiction of Canadians as hewers of wood and drawers of water, or the more modern depiction of Canada as nothing more than an oil and gas producer. Voices like these clearly do not understand the modern Canadian economy.
Oil, gas and the resource sector more broadly are a very important part of our economy, representing 10 per cent of our Gross Domestic Product (GDP). Canada has been blessed with a natural abundance of natural resources from forestry and minerals, to oil and gas development, but it is naïve to suggest that the sale of the commodities themselves is the only benefit we gain.
For decades, resource development in Canada has led to world-class technological innovations and advancements in exploration, extraction and processing methods. Perhaps even more importantly, Canada's major stock market (the TSX) and our capital markets grew out of our resource sector.
The TSX remains a top destination for raising capital for resource exploration in Canada and around the world, and the capital market players that finance this exploration and development employ tens of thousands of Canadians directly and indirectly in Toronto and across the country. The modern Bay Street in Toronto would not exist to its size and importance to our economy if not for our century-long role as a global centre for mining finance.
"Pitting one sector against another shows a profound lack of understanding of the economy and is particularly insensitive to families struggling with layoffs in the resource and manufacturing sectors."
If the resource sector represents only a modest percentage of our GDP, it is clear we rely on more than just this important sector for our growth as a nation. Our technology sector is equally as impressive and important. From early trailblazers like Nortel, to global players like Blackberry and Open Text, to exciting new companies like Hootsuite, Shopify and BuildDirect, Canada continues to innovate in the digital economy and develop jobs and intellectual property across the country.
Our biggest challenge in this sector remains cultivating a large enough venture capital network in Canada that is less risk-averse to help Canada retain some of the world-class talent produced at our universities to allow them to remain in Canada beyond the idea or start-up stage.
Healthcare and education are not just important services delivered to Canadians by Canadians, but our world-class service providers and institutions are also selling our expertise in this sector around the world.
Our agricultural and fisheries sectors also remain critically important, particularly in regions of the country that benefit the most from these traditional industries. Recent trade agreements negotiated by the Harper government should be very positive for all of these sectors in the coming years and hopefully this growth will help make up for less activity by resource companies.
I raise the subject of the diversity of our economy because this issue has come into sharp focus in the week following Prime Minister Justin Trudeau's comments at the important World Economic Forum meetings in Davos. In his keynote speech to global business leaders, our prime minister appeared to make light of the role of the resource economy in Canada suggesting that this was what Canada did in the past.
We were "resourceful" now, according to the prime minister. These comments echo the tone of previous remarks the prime minister had made before the election, suggesting that Ontario should transition away from manufacturing industries, which employ thousands of people in my province.
Appearing to dismiss one part of our economy, or even worse, pitting one sector against another, shows a profound lack of understanding of the economy and is particularly insensitive to families struggling with layoffs in the resource and manufacturing sectors.
Days later, this tone was echoed by prime minister Trudeau's former parliamentary colleague, Denis Coderre (now the mayor of Montreal) when he held a press conference that appeared to many to be nothing more than an unnecessary attack on the Energy East pipeline.
This project is subject to independent regulatory review by the National Energy Board, which is tasked with the important job of weighing the national interest alongside the environmental, aboriginal and local concerns about a project.
Despite this fact and with a complete understanding that the pipeline would bring thousands of jobs in Western and Atlantic Canada, Mr. Coderre still thought it appropriate to wade into an area that is not even within the jurisdiction of his municipality. It was an exercise in parochialism at its worst and I worry that it appears to be following the tone set by the prime minister.
I was told that PC leader Robert Stanfield once said that "it is far easier to unite one part of Canada against another part of Canada than it is to unite all Canadians." I have long sought to confirm this quote, but even without a perfect provenance, it illustrates why I am gravely concerned by the prime minister's approach on the economy.
Canada is a large and diverse country in many ways. We should embrace not only the diversity of our people, but the diversity of our geography and of our economy because these things are fundamentally related. The success of one region will help all regions, just as the struggles of one will also affect all.
Our prime minister should not appear to pick favourites amongst the sectors of our economy any more than he should pick favourites among the provinces or territories making up our confederation. The prime minister is not a dispassionate referee or a traffic cop for the provinces, but he must be a responsible advocate for opportunity for us all.
Follow HuffPost Canada Blogs on Facebook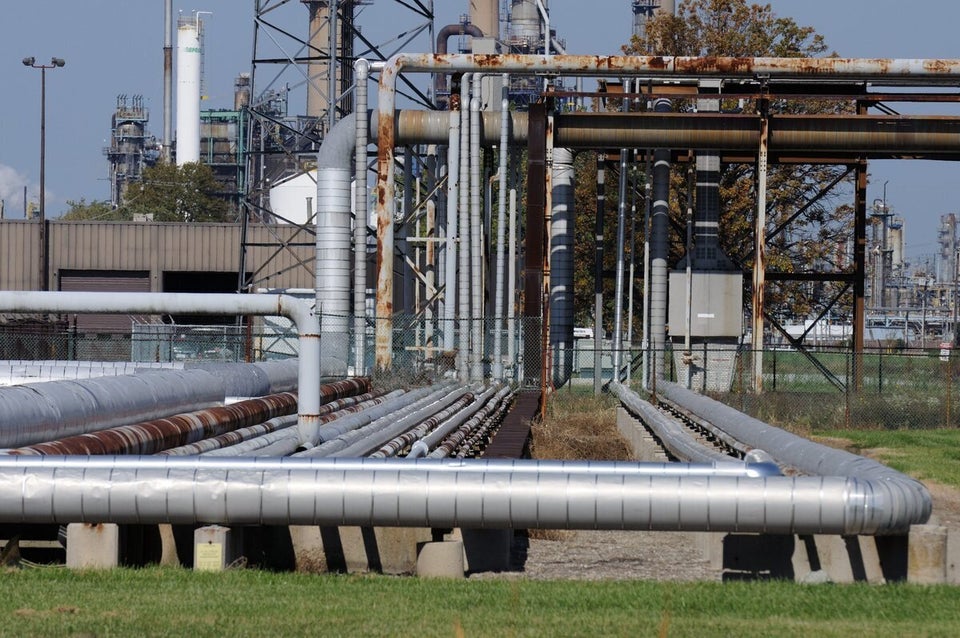 Energy East Pipeline Explained