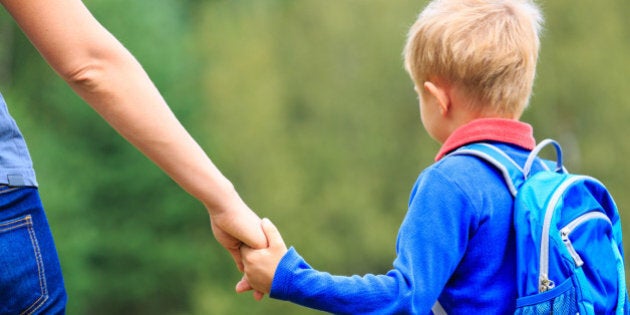 Sending your kids back to school when you're divorced can be tricky. There is that awkward back-to-school family barbecue, permission forms to fill out, parent-teacher interviews to schedule, and that family photo to send in.
So how do separated or divorced parents make the school year smoother? I recently wrote an article for the Washington Post On Parenting section to address this very topic. In addition to having my own experience to draw from, I spoke to experts and parents who offered some tips.
1. If asked to send in a family photo, be true to yourself. This was actually my first homework assignment and I was stumped and upset. Should I send in an old family photo from when my ex-husband and I were married? Should I send in two separate photos, one of the kids with their dad and his partner, and one of the kids and me with mine? I ended up doing what felt most comfortable and natural for me: I sent in one of my boys with their dad and one of the boys with me. I worried my son would be upset to have two photos while everyone else in his class had one family photo, but he was actually happy to have everyone in his family represented.
2. Talk to your teacher about your situation. It's helpful for them to know the dynamic, as well as the logistics, like who will be picking up your child after school or who to call if your child is sick. Giving them some background can also help in a range of other situations, too. If your child forgets a book or homework at one parent's house, for instance, teachers have the opportunity to be more understanding. It's not easy living in two houses, after all. Last year, my brief, casual chat with my son's teacher about our situation also came in handy when my son seemed sad and withdrawn at school. Having some context enabled his teacher to understand that he wasn't being difficult or standoffish. Sometimes, he just needed a hug.
3. If you and your former don't feel comfortable attending parent teacher-interviews together, schedule them separately. Teachers are more than happy to accommodate these tricky situations and ensure both parents are informed of their child's progress, whether separately or together.
4. Make use of technology. Teachers and schools are starting to use a variety of ways to communicate with parents electronically. Make sure both parents or extended family members or caregivers are added to class email lists or school mailing lists so that everyone can get the principal's newsletter, for instance. There are also classroom management systems and portfolio apps that allow parents to see what their child is working on at school and receive class announcements. You won't have to remember to pass important information back and forth if both parents make use of these apps.
5. Ask for two copies of important documents like report cards. Teachers are able to print duplicates so that both parents can keep copies of their children's progress. I didn't realize this could be done until one of my son's teachers sent home a copy for me and another for his dad. I like to save report cards in a scrapbook and was happy to know we could each have one. This year, I will ask for two copies upfront.
6. Hard as it might be, try to have a unified presence for your kids on the days that really matter. Do school performances matter to your kids? What about that back-to-school BBQ? Whether you arrive separately or together or sit near one another or on opposite ends of the auditorium, kids love knowing that they are loved by everyone. The first day of school was a biggie for us. We all had the back-to-school jitters, so my ex and I brought our boys to school together on their first day last year. It was awkward, and I felt like a phoney showing up to school looking like a family, but I got over it quickly. My kids were happy to have both their parents at school to wave to them and support them as they walked through the school doors. This year, even though they know the drill, we will do the same.
Follow HuffPost Canada Blogs on Facebook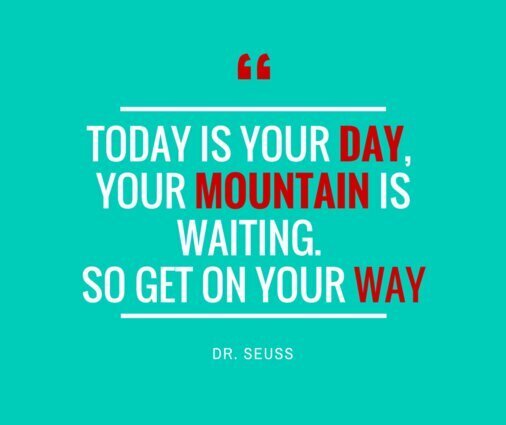 21 Dr. Seuss Quotes Your Kids Need To Get Through Life