At first, I thought bringing my boys on a three-day trip to Quebec City was a mistake. They were overexcited and bickered non-stop on the plane. When we got off the plane, we realized it was -22 degrees Celsius, plus the windchill. It was too cold to walk around and there was so much snow that even the park benches were buried beneath several feet of snow and ice.
And of all the things I remembered to pack, it turns out I forgot my boys' manners. At dinner the first night, my six-year-old burped so loudly in a quiet French bistro that other diners turned their heads. I didn't know how we'd make it through the next few days.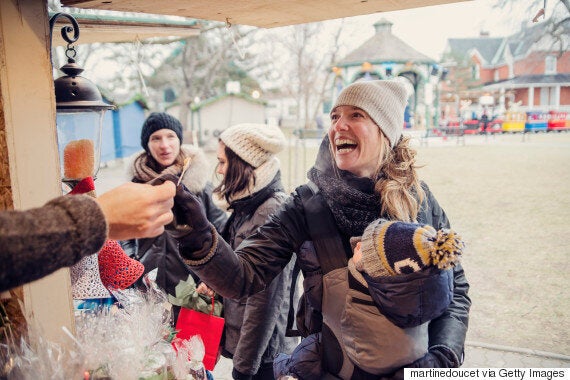 It turns out we ended up having so many wonderful adventures, trying lots of new foods and activities and having so much fun that I wouldn't trade even that embarrassing burp for anything. My boys ate creme brûlée, croissants, crepes, smoked meat poutine, bison fondue and maple syrup taffy. (OK, not the healthiest diet, but I wanted them to experience all the things that make the local cuisine so unique.)
We also explored the famed Ice Hotel. My kids marvelled at the ice carvings in each room and they tested every fur-covered bed of ice. We went snow tubing at the Village Vacances (basically a series of ski hills you descend on round rafts), experienced ice fishing in an igloo, and we went dog sledding. Our friends -- another single mother and her two boys -- liked our itinerary so much they joined us in Quebec City. The four boys were thrilled to have such unique experiences with their friends.
Having to guide my boys on my own, take care of them and make plans for us has made me brave.
I impressed my kids with my basic knowledge of conversational French, I got to expose them to a part of the country they'd never seen before, and I talked to them about the history of Canada. I don't remember as much as I used to from my university history classes, but what I did remember satisfied their curious minds.
There was time not too long ago when I was married that I'd never have planned such a trip. I wasn't confident in airports, I would have thought that managing two boys for three days by myself was too much for me to handle alone, and I might have been nervous commandeering a dog sled on my own.
But as we ate our fondue and poutine and flashed huge toothy smiles at each other as we raced down a hill on our snow tubes, I realized that being divorced has made me strong. Having to guide my boys on my own, take care of them and make plans for us has made me brave. They rely on me for their basic survival, not to mention emotional support, and I will not let my own fears or insecurities get in the way of that responsibility.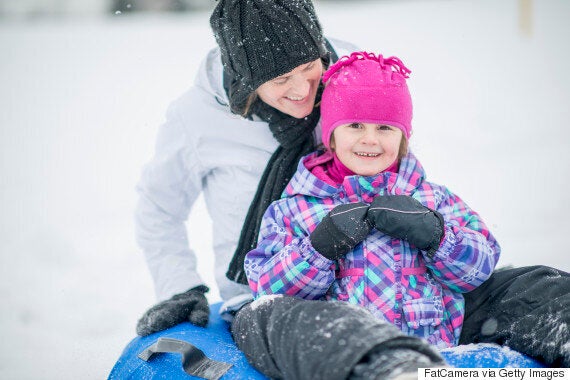 I have to be knowledgeable, confident and in control so they feel safe. I made sure they were bundled up against the Quebec City wind. I made sure we got onto our tour buses at the right time. When one of my boys was nervous about snow tubing, I gave him the pep talk that helped him conquer his fears. He was so proud of himself afterward.
Much as I've learned to be brave, it's a lesson I want to pass along to my boys, too. I take them on trips, not because it's easy for me; it's actually challenging and exhausting. But I want them to love visiting foreign places. I want them to crave new adventures. I want them to try unfamiliar foods. I want them to try different things even if they're scared. If we are together, everything will be OK. I want them to have fond memories of our time together as a threesome and I want them to have confidence in my strength.
I'm not sure where we'll go next, but you can be sure it will be an adventure.
Follow HuffPost Canada Blogs on Facebook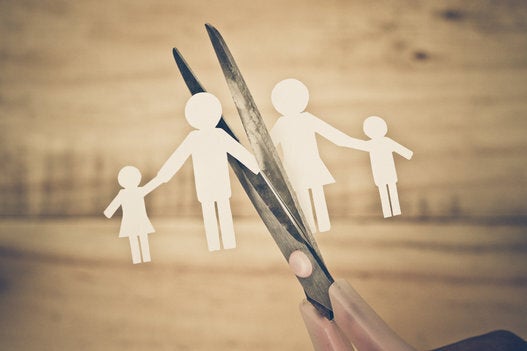 What You Need To Know About Divorce In Canada