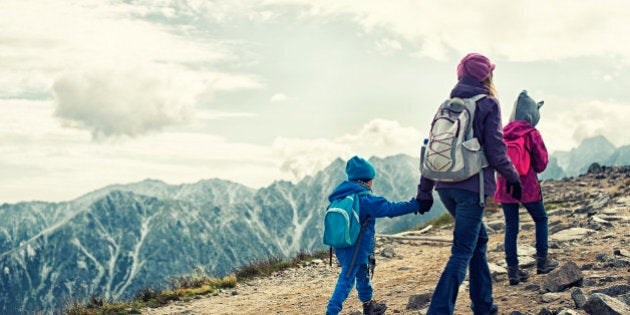 This holiday season, my kids and I spent some time with my parents in Arizona, along with one of my brothers, his wife and their baby. We had a great time, and it was amazing to see my youngest brother all grown up with a family of his own.
Yet as the days went on, I began to notice a pattern. My brother and his wife helped equally with their son. They bathed him together, changed him together, put him to bed and read him stories together. They even sat outside his door in the middle of the night when the baby cried, willing him back to sleep.
My nephew calls out to them equally. He spends equal amount of time cuddling with each of his parents. He can look back and forth at them and see two familiar loving faces at any point during the day.
I am proud of their partnership, but it also made me a little wistful. I've been divorced since my kids were two and three. I doubt my boys can remember a time when both their parents read them stories together. When both their parents lived under the same roof.
Now, if they're seeing one of us, it means they have to call the other. It's been a very ordinary part of their childhood for a long time, but suddenly, seeing my nephew, it struck me that life has been perhaps a tiny bit unfair to my kids.
"We must have looked like a family as we clambered to the end of the trail and back, talking and even laughing with the kids along the way."
I don't want to dwell on the past or on my divorce. I only want to look ahead. I'm grateful that things worked out as they did, even though it's been hard. I hope my kids will be resilient because of this. I hope they will realize how strong they are. How lucky they still are to have two parents who love them very much, even if their parents no longer love one another.
My ex and I try very hard to co-parent successfully. It's what actually brought us together for a hike while I was in Arizona. He had come down to spend a few days with the boys at a hotel, and since my kids were set on hiking a mountain called Pinnacle Peak, we agreed to go together -- the four of us -- so we could properly supervise them on the rocky climb.
We must have looked like a family as we clambered to the end of the trail and back, talking and even laughing with the kids along the way. Other hikers stopped us and asked if we wanted our photo taken. It would have been too awkward.
"No thanks," we both replied.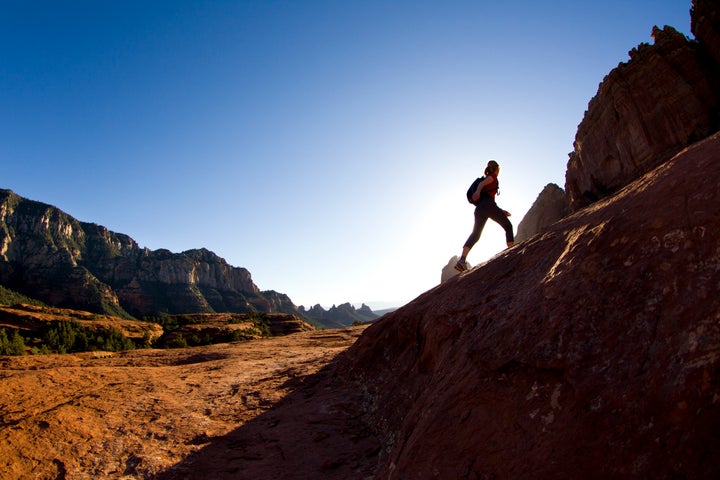 My boys periodically express hope their father and I will get back together. What kid wouldn't want both parents to tuck them into bed at night? I always kindly explain it's not going to happen. Perhaps it was the hike, or the sight of their aunt and uncle tending to their cousin, but it all became too much. Their emotions came to the forefront at the Barnes and Noble Valentine's Day display.
"Will you buy daddy this card?" one of my boys asked hopefully, holding up a glittery card with hearts.
"I'm sorry sweetheart, but you don't do that when you're divorced," I explained. I crouched down, knowing they would need a hug by the end of wherever this conversation was headed.
"Do you still love daddy?" the other asked.
"No, once you get divorced you don't love each other in the same way," I said. I tried to be clear and matter of fact about it. "I will always be grateful to daddy for giving me you, but mommy and daddy aren't going to get married again."
The tears came, hot and pure. Then came my hug. "But boys, a parent's love for their kids never changes. We will always love you no matter what."
I told them how lucky they were and how strong. They dried their tears and put the Valentine's card back in its place. I held their hands in the back seat of the car on the way home. Sometimes, it's all you can do. Sometimes, it's just what they need.
Follow HuffPost Canada Blogs on Facebook