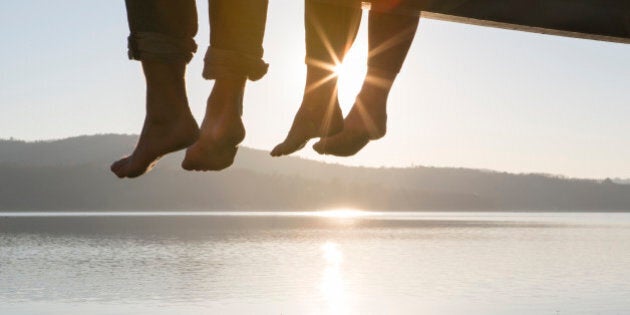 It's hard to believe that a mini-vacation has as many benefits as research suggests. Studies show that people who take vacations, including 24-hour vacations and staycations, experience lower stress, improved mood, reduced risk of heart disease, a better outlook on life and increased ability to fight colds and infection. As well, mini-breaks strengthen relationships by building bonds and connectedness. I was even surprised to learn that some of the biggest boosts in happiness come from simply planning a vacation.
Skeptical, I wanted to put these theories to the test. My boyfriend and I booked a stay at Langdon Hall, a country hotel and spa, in Cambridge, ON. About an hour away from Toronto and 24 hours to spend on holiday, we booked a retreat package that included a one-night stay, three-course dinner at their five-diamond restaurant and the country breakfast table the next morning.
As we pulled up to the historic private-residence-turned luxury country house hotel, we felt transported to the Victorian era. With magnificent English gardens, a lawn for croquet, hiking trails, and a famed flower and vegetable garden, we felt light ages away from our kids, the city and the stresses of everyday life.
We began at the pool, laying out on lounge chairs under a canopy of vines. It felt amazing to talk, read the newspaper and take a swim. Afterward, we had a lazy late lunch on the veranda. We enjoyed specialty cocktails, East Coast oysters and the most amazing foraged mushroom poutine with black truffle and cheese. At 4pm, we met with the sommelier and two other couples for an informal wine tasting. We lingered over our glasses long after the sommelier went back to work, chatting with one another about our families and travels.
Dinner later that evening was an experience unto itself. With a menu inspired by the seasons featuring the wild produce that grows on the property, Executive Chef Jason Bangerter blew us away with his creativity. My boyfriend and I spent more than two hours enjoying the best veal tartare we'd ever eaten, burnt honey chèvre and sugar cured trout. We shared the beef tenderloin, served with foraged mushrooms, and the spring lamb for our mains. For dessert, we enjoyed the most amazing apple souffle served with apple cider caramel, along with my pick: pistachio gelato with olive oil cake.
As if we hadn't been pampered enough already, the next morning, after the most comfortable sleep, we ate an unbelievable country breakfast. There was smoked salmon, vegetable quiche, crumble and pastries laid out on the table. We were also encouraged to order off the menu. We would highly recommend the snow crab eggs, with butter, trout row and herbs.
A visit to Langdon Hall wouldn't seem complete without a visit to the spa. Following breakfast, a one-hour couples massage was just what we needed to fully unwind and reconnect. Before leaving Langdon Hall, we took a stroll along one of the property's hiking trails -- there are 12 kilometres of trails in total. Then, we said good bye to our Downton Abbey holiday and headed off to (you guessed it): eat some more. We heard about this lovely former mill, Cambridge Mill, just a few minutes up the road from Langdon Hall. We had trout, cobb salad and the best pickle soup you've ever tasted -- or that we'd ever heard of, for that matter!
On the ride home, I couldn't help but cry. Though it had only lasted 24 hours, it was just what we needed at that moment in our relationship. It felt like we were in honeymoon stages all over again. We got to talk for hours, sit together with no distractions, hold hands. It was the most romantic, lovely 24 hours. I feel rested, rejuvenated, and so very full. I'm not sure I've ever eaten as well as I had on this holiday. And now that I'm back in the city, I'll be off to the gym, and to pick my boys up from the camp bus, pay some bills and write another article or two.
I think the verdict is in: the research on mini-vacations couldn't be more right!
Follow HuffPost Canada Blogs on Facebook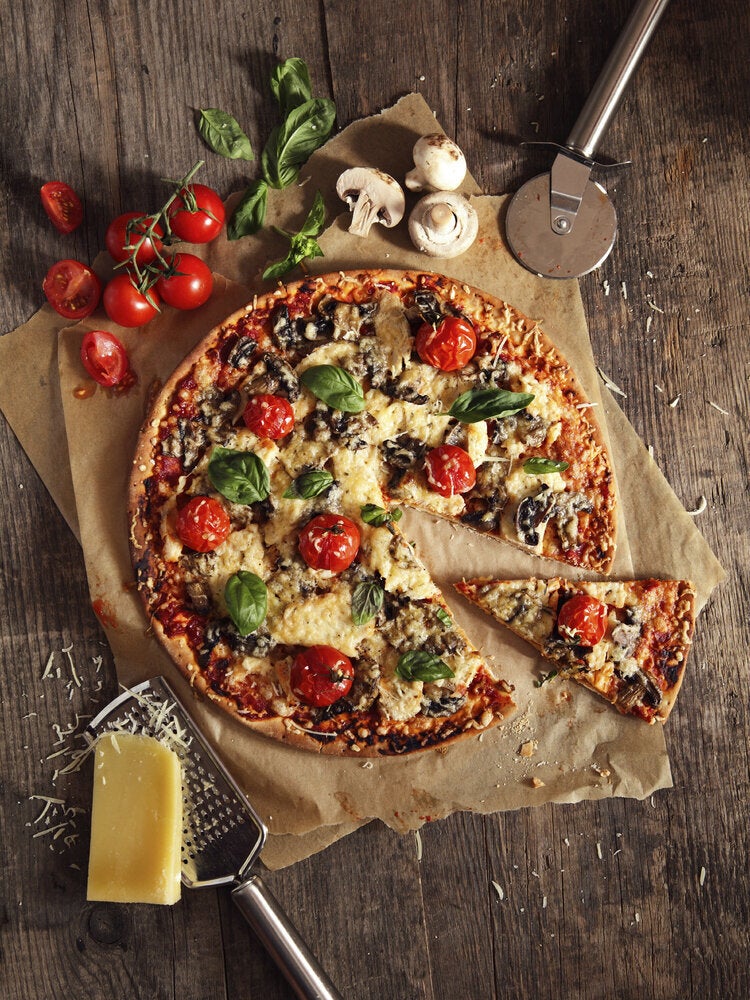 Tips For A Relaxing & Affordable Staycation