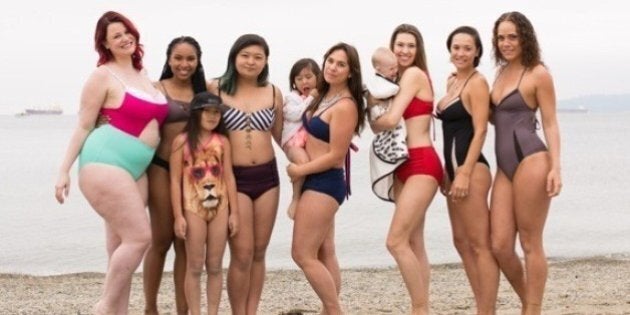 When I stand in the changing room of the bathing suit store I feel a sense of panic wash over me. Why does my cellulite seem so much more obvious in here? Are those stretch marks getting bigger? How did 20 new moles suddenly appear all over my body? How am I supposed to be sun-safe but still feel confident with this pale, winter glow radiating from me? I can literally feel the self-confidence seeping out of me little by little the longer I stand under the fluorescent lights.
"Are you okay in there miss?" asks the store attendant.
"Yes," I assure her even though I want to burst into tears. I decide it's time to start a cleanse while simultaneously feeling like I could eat 25 donuts to temporarily cover up this feeling of "ugh" that's making my mind foggy and my pulse race. Why didn't I work out harder? Why did I have that dessert last night? Thoughts that don't usually cross my mind all of a sudden come flooding over me. All because of that itsy bitsy teeny weeny yellow polka dot bikini.
Bathing suit season has always been a tough one for me. I love the summer more than anything and I'm rarely happier than when I'm barefoot, in a bathing suit, with no makeup on and by the ocean. In these moments I feel so good I don't seem to care what I look like. It's getting there that can be tricky.
Marketers and advertisers, including companies like the now infamous Protein World commoditize the beach body and celebrate a narrowly depicted and often retouched image of what the perfect body looks like. According to a 2014 Glamour Magazinereport 54 per cent of women are unhappy with their body and 80 per cent say looking in the mirror makes them feel bad. It's no surprise given the women we see in media all tend to have a similar body type and are then Photoshopped to a level of unattainable perfection. Cellulite, fine lines, bikini bumps, scars, stray hairs, uneven skin tone, dry, dull summer hair is instantly removed or perfected leaving women standing alone in the dressing room feeling grossly inadequate.
It's not right and it's not healthy. This year I decided it was time to redefine what the "perfect" beach body looks like to encourage women to embrace their uniquely beautiful bodies. I want women and girls of all ages, shapes, sizes and skin colours, my 37-week pregnant self included, to feel confident enough in our bodies that we aren't held back from enjoying the best things in life, including hanging out at the beach this summer.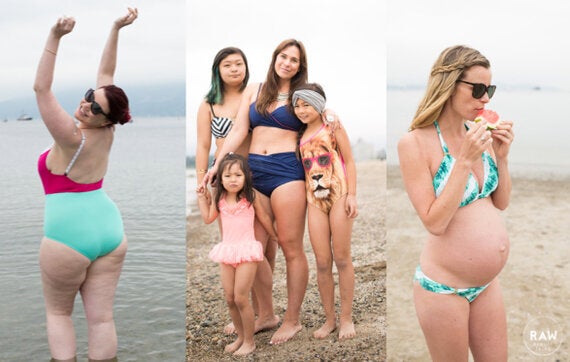 Photos by Britney Gill Photography
This year my baby boy will arrive sometime around the first week of July and I will be left with a postpartum tummy, a little extra jiggle around the thighs and a few extra stretch marks. I will not diet because that will deprive my little one and I of important nutrients we both need. I will not stay tucked away in the house waiting to get my pre-baby body back. I will take the newest addition of our family to my favourite place by the ocean and I will do it barefoot, with no makeup on and in a bikini. Because like all women who have a body and a beach nearby I will have the perfect beach body.
RAW Beauty Talks is calling out to women of all ages to help redefine what the perfect beach body looks like by sharing a filter-free, un-retouched photo of themselves in a bathing suit with the hashtag #MyBeachBody. Join us in redefining what "bikini ready" really looks like.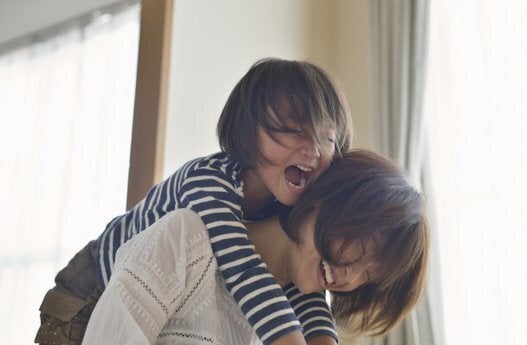 How To Teach Positive Body Image