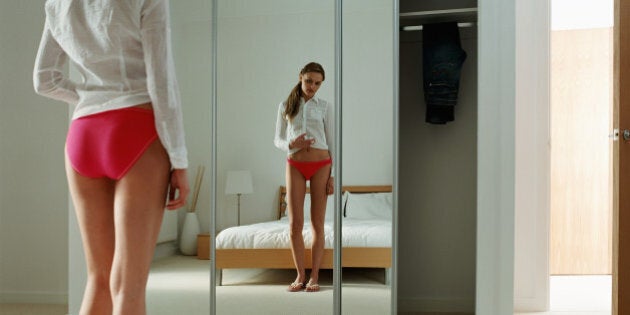 My journey to achieve the perfect body started when I was 14. The objective -- tall, thin, cellulite-free with smooth skin and beautifully toned abs -- you know the look. If 'thigh gaps' and 'bikini bridges' were in at the time, I would have added them to my list of things to obsess over. In some ways I came pretty close to achieving the "dream body" that I obsessed over in magazines but I never expected that I would lose everything important to me along the way.
By the time I turned 16, not only had I achieved these standards, I had surpassed them. But the reality was not the same as the glossy images the magazines portrayed. While my own 5'11" frame weighed a mere 89lbs, I couldn't concentrate, my hair was falling out, my internal organs were shutting down and I had to be hospitalized for almost three months.
My story is extreme, but unfortunately not that unique. Millions of women and men are unable to reach their full potential for happiness as they struggle with low self-confidence because of the way they look. My story drove me to make a difference, and taught me some valuable lessons along the way.
The power of a picture can quickly outweigh the influence of your family, friends and logic.
It would be easy to say that I had a difficult childhood where perfection was demanded, but I didn't. My family didn't put importance on make-up, clothes or physical appearance.
Thin Doesn't Equal Happiness or Beauty
When my hair began to fall out, when I was too physical exhausted to focus in class, I channeled the little energy I had into counting calories and trying to hide my absurd eating habits. I was literally dying to be thin. In 1991, the Council on Size and Weight Discrimination revealed that young girls were more afraid of becoming fat than they were of nuclear war, cancer, or losing their parents.
Your Body is Uniquely Yours
I became obsessed with having the perfect body and spent all my efforts trying to achieve it. I turned to articles like "How to lose 20lbs in 10 days by doing these 10 exercises," and studied the caloric intake of models and actresses along with the nutritional profile of anything edible. And it worked. But I felt, and looked, awful.
Doing what makes your body feels good is the ultimate health tip. If going for a run and eating vegan makes you feel good, do it. If wine on Friday and a sleep-in on Saturday feels good, do it. Listen to what your body needs and in return it will give you the best version of itself.
Recently, Erin launched a petition asking magazines to reduce the amount of photoshop they use on their covers and in their editorial. Join the conversation and help create a better world for girls by signing the #LessIsMore online petition here.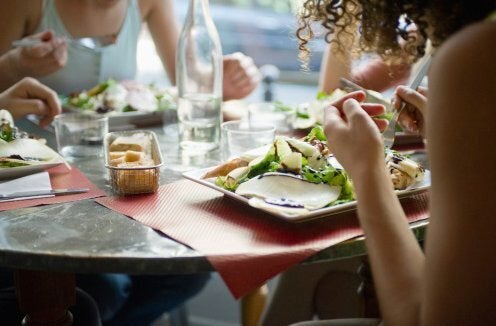 Spotting The Signs Of An Eating Disorder