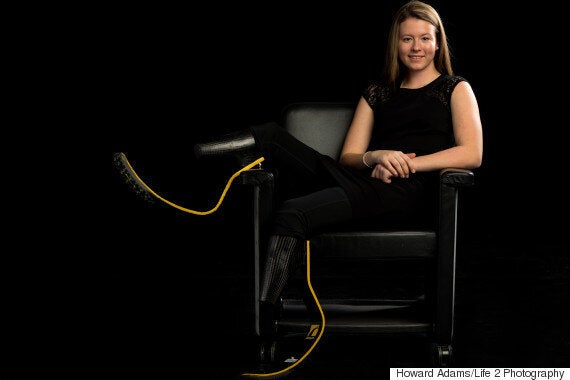 I was diagnosed with meningococcal disease, a rare but very serious and potentially life-threatening bacterial infection, at the age of three. It began with flu-like symptoms that later progressed to a rash and was complicated with respiratory distress syndrome, septicemia and gangrene.
As a result of my condition, I underwent a below-the-knee amputation on both legs and partial amputation on my fingers on my left hand. My mother was very young and not in a place where she could care for me, so as a result I was left in the care of my grandparents at the age of four.
While this seems like a tragic upbringing, my grandparents insisted that I live as much as a "normal life" as possible. With their support, and my perseverance, my journey has taken me to Team Canada with the hopes of securing a spot at the Paralympic Games in Rio.
The road to Team Canada was not easy, but neither I nor my grandparents ever wanted this disease to get in the way of my dreams.
I hope that my story can enlighten others about the devastation that meningococcal disease can cause, and also show others going through similar situations that you can do anything once you set your mind to it.
A bumpy road to Team Canada
The road to Team Canada was not easy, but neither I nor my grandparents ever wanted this disease to get in the way of my dreams. After receiving prosthetic legs that allowed me to learn to walk again, my grandparents insisted that as a Canadian I must learn to skate and put me in figure skating lessons when I was five years old. From there I also got involved in horseback riding, swimming and golf. On top of sports, I took lessons in guitar, cello and violin.
In Grade 9 I joined the high school track team. My running legs took longer than expected to come in so I competed in my regular walking legs. And then, four days before OFSAA, I received my running legs and my grandfather took me to a track to practice, where I was doing really well until I wiped out. I got back up and by the time OFSAA came around, I was able to run and be somewhat steady on my blades, coming in fourth at the event. The following spring I made the podium with a silver medal for the 100m at OFSAA.
I later qualified for the youth nationals in B.C., and despite going in with low expectations, I came home with three gold medals in the para 100m, 200m and javelin. That experience showed me I could do more, and I set new goals for my events.
In late November 2015 I received word that I was named on Team Canada, and this summer I'll be competing in nationals in hopes of securing a spot at the Paralympic Games in Rio. I've been practicing six times a week, sometimes twice a day with the dream of representing Canada and being a role model for others who are facing similar obstacles.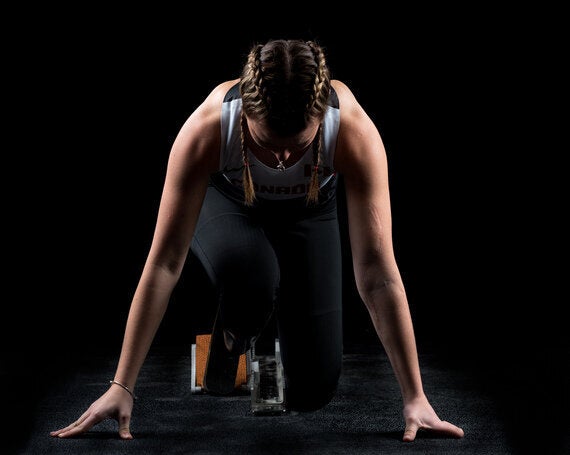 Howard Adams of Life 2 Photography
Being part of a global initiative to raise awareness about meningococcal disease
Recently, I travelled to New York City to participate in a photo shoot with renowned photographer Anne Geddes as part of an international awareness initiative focused on the importance of knowing about all the different types of meningococcal disease. Anne captured photographs of Paralympians and para-athletes, all of us survivors of meningococcal disease from around the world, with healthy babies as a representation of the effort to help protect children from meningococcal disease, including bacterial meningitis.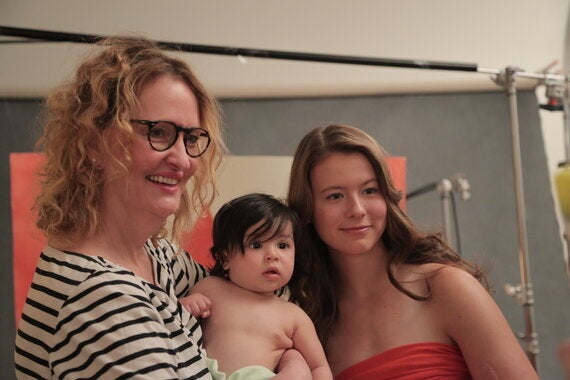 It was an honour to be asked to go and participate in the shoot. I always enjoy meeting other people who have gone through similar experiences as me. It's nice to share stories and learn from each other. While I've been given amazing opportunities and am so proud of my accomplishments, being diagnosed with meningococcal disease was terrifying for me and my family. I would strongly urge Canadians to talk to their doctor about getting vaccinated against the different strains of the disease to help prevent the risk of having to go through what my family and I endured.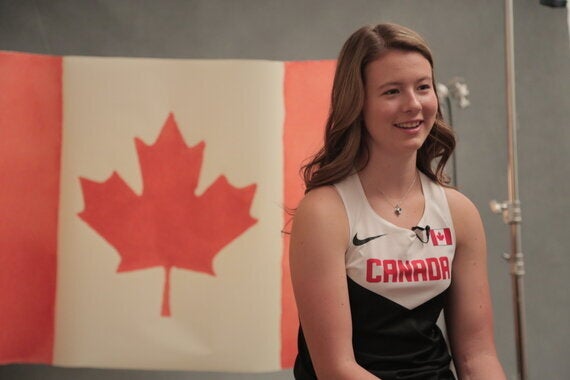 A good attitude makes all the difference
I have faced many hurdles and new challenges throughout my 18-year journey. As quickly as I've won races, I've been brought back down with disappointing outcomes. I learned the incredibly hard lesson of moving past disappointments. There have been many events where the experience was more important than whether I made the podium.
I have a disability, and sometimes it makes things more difficult for me. However, I grew up with the words "never say can't" drilled into me. I believe that there is always a way to do something if you try hard enough and never give up. Although it would have been very easy to sit still and do nothing, I believe I have proven that I can do anything anyone else can. With perseverance, I have managed to balance good grades, volunteer work and competitive track and field. Through volunteering I've able to help other people with disabilities feel like they could do anything they put their minds to.
In the fall, I'll be going to university to become a social worker because I've made a point of surrounding myself with positive people and inspiring mentors, which has made such a big difference on my life that I want to continue to pay it forward. I've become a role model for others with disabilities and I believe that I can also make a difference with those that don't have a visible disability but struggle.
Follow HuffPost Canada Blogs on Facebook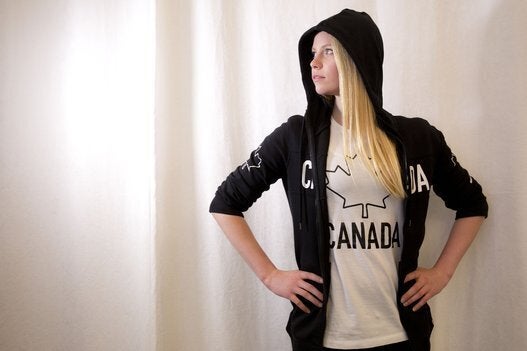 Team Canada Rio 2016 Uniforms