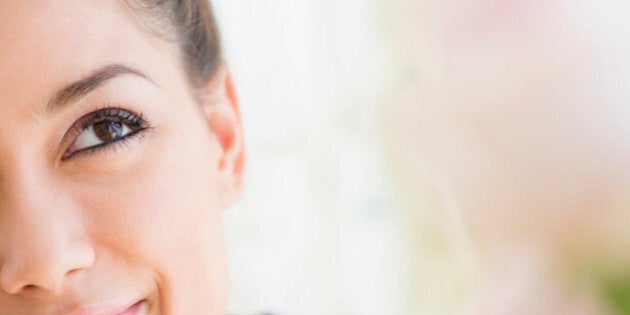 Our fast-paced lives often require us to make decisions on the fly with little consideration of why we are doing what we do and even less consideration of the long-term impact of those decisions. Clarity acts as a steady light beam that guides us to the right decision -- in our business or personal lives. It helps us identify our goals and precisely when we want to achieve them.
"Gaining clarity" is one of the best things you can do to improve your professional and personal life by reducing stress and uncertainty. It can lead to happiness. It can also bring out empathy, self-awareness and other qualities associated with high Emotional Intelligence (EQ).
When you gain clarity, it gives your clients comfort that you are making the right decisions on their behalf. It also makes it easier for you to come to those decisions.
One of the best tests of the extent of your personal clarity is your willingness to follow your own advice. If you second guess yourself and are constantly changing your mind, how can you expect to effectively guide others?
Clarity is not a magic bullet that arrives out of the blue and makes everything right. You may never be able to control your surroundings and events that impact you, but you can stand on a foundation that centers you through wins and losses.
Here are six tips about how to seek clarity and summon the confidence to take your own advice:
Gain self-awareness: You need to understand what motivates you and why. It also involves accepting the person you are and focusing on your strengths. As Dr. Brené Brown writes in The Gifts of Imperfection, "Let go of who you think you are supposed to be and embrace who you are."
Learn self-reflection: Reflect on situations in business and your personal life where things have gone well and ask why. For example, what was it about a certain strategy to which you committed that earned your client's trust? Was it your EQ that helped you match the strategy to your knowledge of the client and his or her risk tolerance? Learn from those situations and how they brought clarity in helping you tackle a challenging situation.
Embrace those around you: Become more aware of those around you and more receptive to their ideas. You need not necessarily embrace their views or way of doing things, but at least you can add to your store of experience and consider different approaches to coming to the right decision.
Follow your instincts: Understand that the need for certainty can cause you to hesitate versus following you gut instinct. That hesitation can take the form of second-guessing a golden business opportunity when the opportunities are clearly laid out and yet you can't shift out of your comfort zone. When you seek opinions from others before acting on even the simplest thing, you are essentially renting clarity for a short period of time. But when you realize you can make your own choices by drawing on your innate wisdom and knowledge, you will be on the road to gaining clarity. This innate wisdom comes from knowing who you are and what you seek in life.
Build lasting relationships: Building strong relationships can be a great source of clarity for others and you. One of EQ's foundations is the ability to put yourself in others' shoes and relate to them accordingly. It is a cornerstone of building strong and trusting relationships.
Define your goals: Writing your goals down is a vital strategy for achieving clarity. Napoleon Hill, perhaps one of the most effective business coaches ever, wrote in his best seller, Think and Grow Rich, "Whatever the mind can conceive and believe, it can achieve."
Clarity, like EQ, is a skill that can be learned over time and can eventually become a habit. But like any good habit, it needs to be consistent to have a positive long-term effect. Be clear about your goals not only for 2017 but also for the next hour, the rest of the day, and tomorrow.
Follow HuffPost Canada Blogs on Facebook