Whether you have been working in one profession or business for a short time or for many years, it may be time to try something else. Even if things are going well and you are basically content, perhaps something is telling you that you've reached a fork in the road and it's simply time to move on.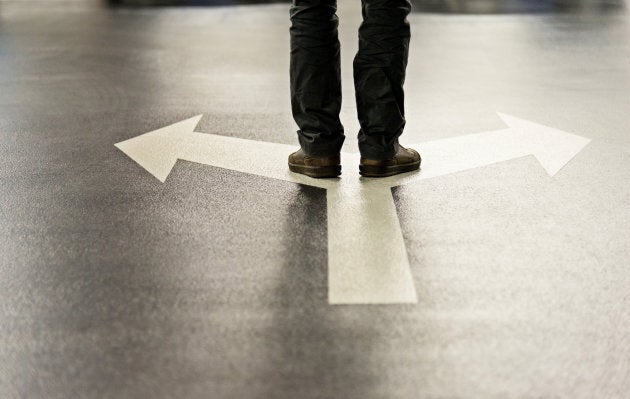 Thumbing through books in the self-help section of your favourite book store or reading the blogs of people who invented a "system" and tripled their annual income in weeks can be motivating. It can also be disheartening as you ask what's holding you back from being one of those people. Before you get too depressed, consider that only 70 per cent of small businesses in Canada survive for more than five years. And it's common to change your career up to seven times.
Here are six questions to ask yourself before you make a move into a new organization, industry or independent business.
1. Is the lack of the potential for future fulfillment in your current role affecting your health?
If getting up and walking down the hall to your home office or commuting to work each morning is taking a toll because you no longer like what you do, it may be time to make a move. The stress that results from a repetitive routine, combined with lack of exercise and growing worry, can make you sick, irritable and unproductive. If your mood is frequently low, you would be wise to speak with a medical professional who can talk about minimizing or removing sources of stress before it's too late.
2. Are you bored in your role?
While you may be doing well in your career, meeting your business goals and earning a good living, if you're bored, you're not growing and need a new challenge. You can either find ways to stimulate your sense of purpose outside of work, like becoming involved in a charitable organization, or you may feel you've gone as far as you can go in your current professional environment and want fresh stimulation.
If you adapt well to change and can thrive without the praise and support of others, you may be ready.
3. Are you getting hints at work that it's time to move on?
Your peers and managers may feel it is time for you to move on as they sense your contribution to the workplace is diminishing. You have not been promoted in several years, are frequently overlooked for large assignments, and have less say in the running of the business. A new wave of managers is rolling in with different ways of doing things that don't sit well with you. While your work performance might not justify showing you the door, it's likely getting harder for you to impress your managers and clients.
4. Do you have the resilience to move from a known situation into a place of uncertainty?
Change is never easy. How good are you at dealing with new people and prospects, and leaving the safety of your networks — possibly social as well as professional? Do you manage uncertainty and rejection well as a result of a "thick skin?" If you adapt well to change and can thrive without the praise and support of others, you may be ready for a decisive change. If, however, you need to instantly be "part of the team" you need to make sure your emotional needs will be met should you find yourself in a more competitive, less friendly environment than your current one.
Independent business owners often miss "water cooler" conversations when they set out on their own and work from home. Don't underestimate the need for human contact, feedback and support.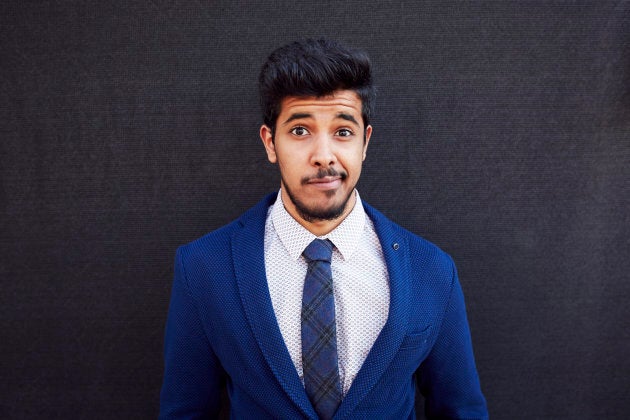 5. Do you know exactly what it will take to succeed in a new role?
Are you ready to put in the long hours to get up to speed personally and professionally? Will you need to become accredited and commit to hours of training and study? You'll need to do some research to see just how different your new industry or organization is. It's wise to launch your own information gathering campaign and speak to people who work in the industry to find out if it's for you. (This should come before launching a job search to avoid wasting your time and the time of potential employers.)
6. Have you thought about how your new role may impact your or your loved one's lifestyle?
You may be feeling pressure to increase your cash flow and decide that there is more money to be made in, say, real estate or automotive sales than in your current position. All the resolve you can muster will not make you successful unless you can satisfy a need among your employers or clients using practical knowledge that can meet the need.
It's important to be prepared and qualified to succeed in your new role, but can you risk a drop in income before you start earning what you expected — and need? And, are you mentally and financially prepared to cut back on personal and family budgets to see you through any lean times that may come with your transition? Review your budgets and, while not taking a negative view of your chances for success, assess all risks honestly. The idea of putting money ahead and worry behind is valuable, especially at this time.
You will see the value of using your time properly when thinking about making a change. While time may seem to go by too quickly as you show no signs of moving ahead, explore your options carefully before making a gut decision you may quickly regret.
Follow HuffPost Canada Blogs on Facebook