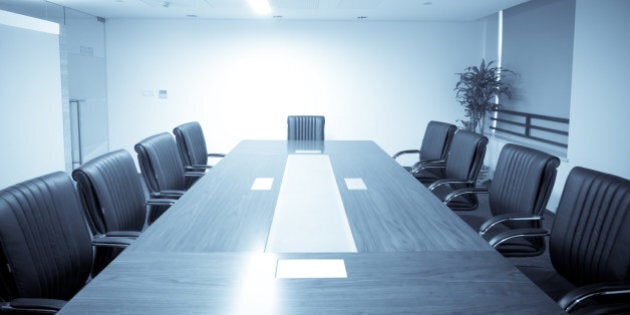 The chair of a non-profit organization, who happens to be a business associate, and friend you've known for years, has asked you to consider joining his board of directors.
Your first thoughts may be that this is an opportunity to give back to a cause in which you believe and broaden your circle of connections through enhanced social and professional credibility. You could also learn some new skills that may complement your career. Or, you want to be a role model for a family member who may also be interested in giving back.
Two sets of criteria are part of your due diligence when making your decision -- philosophical and practical - and you need to assess both carefully before either accepting or passing on the invitation.
Philosophical Considerations
1. How familiar and committed are you to the organization's cause?
Do you have any experience with the issues on which it is focused? Research the organization by spending time with the colleague who asked you to join the board.
2. How well do you know the team?
This includes the board chair, executive director other board members, and staff who represent the organization to the media and public and private sectors. How knowledgeable are board members about the organization and how committed are they to ongoing learning and staying abreast of industry developments? Is there a combination of specialists and generalists to create a balance?
Many board chairs will confirm that "people attract people" and that strong board chemistry can go far in ensuring an organization's success. If you know people on the board with whom you have a good history, great. If some leave you skeptical based on your prior experiences with them, you need to weigh this fact.
3. Have you thought about the specific skills you can bring to the position in creating real value for the organization?
Did your colleague ask you to consider joining the board because you are skilled in accounting, human resources or are well connected, actively supporting many non-profit organizations? Could it be that the board member merely wants you as a client and is using a board invitation as an excuse?
Ideally, a board member's commitment goes beyond giving money to include providing valuable input into the organization's strategic focus and specific operational issues. The most valuable board members donate their time, talent and treasure in fulfilling their roles.
1. Do you suffer from time famine?
While many boards may meet only quarterly for two hours or less, four meetings a year can add up fast if you have a busy work or travel schedule. You need to ensure you have the time to:
Prepare for each meeting (including reviewing minutes and operational documents and preparing the reports to which you committed).
Liaise properly with fellow board members and staff between meetings as necessary to fulfill your specific mandate as a board member (e.g. leading a search team for a new executive director).
Attend each meeting and adjust your schedule accordingly.
Many boards require a minimum attendance rate of 75 per cent but each has its own policy for addressing absenteeism. Life happens and it is sometimes impossible to fulfill obligations made months in advance. However, few things will damage your reputation faster than being asked to resign due to your low attendance as word travels fast in philanthropic circles.
2. What kind of track record do the board members and board have?
3. Assess the infrastructure, including bylaw and governance quality controls, financial models, and staff retention.
Speak with the external auditor or perhaps the internal audit function. Are the executive director and other staff compensation consistently monitored in a transparent fashion? Is staff turnover high in certain areas or across the organization? Get a sense of this and if you see red flags, ask questions.
4. What are the organization's ethical standards?
Does the board evaluate its performance and that of the executive director on a routine basis? This is important ensuring both the organization's mission and ethical standards are sound. Many boards hire productivity and governance consultants to do annual assessments to make sure everything is running in accordance to governance principles and guidelines. They also invest in professionals who will help them enhance their relationship building skills with donors, staff and fellow board members.
5. Do board members "play well" together?
Do board members get along and focus on work to the benefit of the entire board? You could ask to sit in on a board meeting to get a sense of existing chemistry between the staff, board members and the chair.
6. What is your legal liability?
One you have accepted a directorship, managing your personal liability risks is an ongoing process. You would be wise to be clear about any risks to you relating to policy, finances, meetings, personnel and training. Speak to the executive director or the organization's legal counsel to fully understand the insurance and directors' and officers' liability coverage relating to it.
Rather than being over-cautious or alarmist, you should gain a full understanding of the responsibilities (and personal fulfillment) volunteer board work can bring.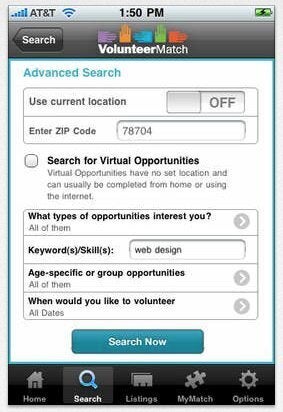 10 Charity Apps That Make Giving Part of Living