Experience has shown me that the key to a happy summer is avoiding the tendency to worry about work when you're on holiday and wishing you were on holiday when you're working. That entails finding a work-life balance and can be easier said than done, regardless of whether you are an independent business owner or an employee.
As the temperature rises, it can be difficult to cool down and fully relax when you spend almost 50 weeks of the year in overdrive getting things done at home and at the office. Here are seven tips to finding a balance between work and play to help reduce the stresses that can come with summer and make it memorable and fun.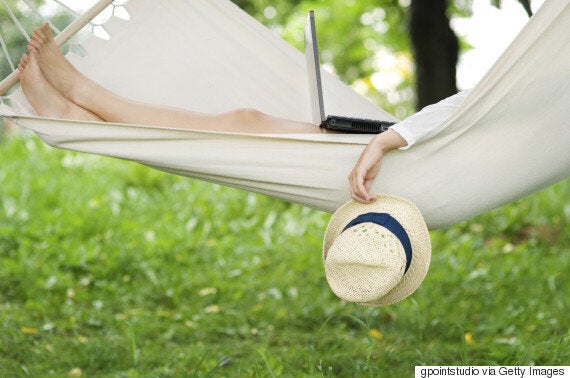 Plan your summer holiday as early as possible.
Assuming you are planning a summer break, whether it be time away or a "staycation" close to home, consider the following:
Set aside a couple of hours over the course of a week to sit with yourself, partner or family to determine what each of you wants to do -- and when.
Be as specific as possible and maintain a sense of reality when it comes to the length and expense of your holiday.
Leaving holiday planning to the last minute can be stressful and expensive as the accommodation you want isn't available and flights are booked. And what about your pet's accommodation when you are away? Second choices where humans and pets are concerned seldom make for a pleasant holiday.
Get things organized at the office well before you leave.
Things change constantly in the workplace, but you will stand a better chance of having a relaxing vacation if you share your plans with clients and colleagues well in advance. If you want clients to know you won't be immediately available, be clear about the duration of your holiday and don't become defensive if they question your decision to take time away. Appoint a back up person they can contact if necessary and let them know they will be well-served in your absence.
Set out your business and personal goals for the fall season before you go away.
A new year officially begins on January 1, but for many people, the return to school marks the beginning of the new year. Avoid the back-to-school crunch and set your business and personal goals for the fall season before your holiday.
You won't be distracted from the purpose of your holiday (to rekindle family relationships by making yourself emotional available) and will return refreshed.
Decide just how connected to the office you need to be when you are away.
Your holiday may come at an unexpectedly busy time and the thought of postponing it may cross your mind. Rather than "letting the string go" and disassociating yourself from the office completely, you can remain connected without being drawn back into the daily fray.
You may be onboarding new clients or employees or running several key projects and feel you need to keep in touch. Speak with your team before you go and get their sense of how often they will need to communicate with you.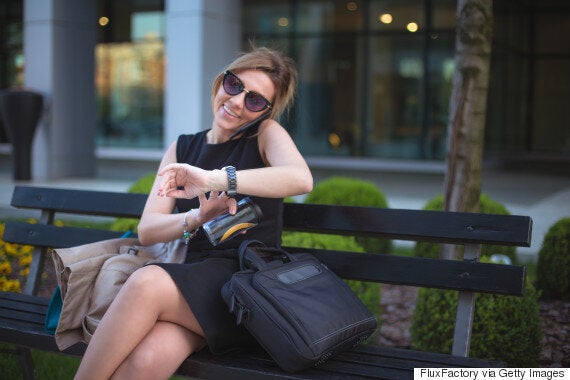 You can leave with peace of mind when you know when and how you will be checking in in advance, versus contacting them on an ad hoc basis.
If you are going to be checking in with the office, do so at specific times.
If you need to stay in touch, designate one point person at the office and check in with them, perhaps once a day. You may run your practice in such a way that you don't need to advise your clients that you be away for say, two weeks, and that you can be well "covered" during your absence.
To further reduce stress generated by being on holiday, you might consider determining how much Wi-Fi or cellular access you'll have while on holiday, especially if you are going to explore the jungles of Costa Rica.
If you can't get away or must postpone time off, make plans to do something at home.
As congestion on the roads and airports increases, or business responsibilities mount, many people decide to take long weekends throughout the summer versus heading out for a traditional two or three-week getaway.
Rather than feeling resentful about being stuck at home, research things to do over a series of long weekends that see you leaving the office on Friday and returning on Tuesday morning. Check out a new golf course or Inn that will allow you to return in non-peak traffic hours on a Monday.
Home renovations in the height of a hot summer may not appeal to everyone. However, those do-it-yourselfers gain great satisfaction when they tackle a simple outdoor project they'd never consider during the coldest days of winter.
Avoid the temptation to turn friendly chats into prospecting conversations.
You may strike up a conversation on the golf course or beach with someone you know from the business world or a person who appears to be a good business prospect. Rather than launch into a pitch (or encourage the same from your conversational partner) ask for their card and suggest you will resume the conversation when you are both back at work. You will appear less desperate to do business while keeping the conversation light and more fun for those around you who have come to vacation.
Follow HuffPost Canada Blogs on Facebook