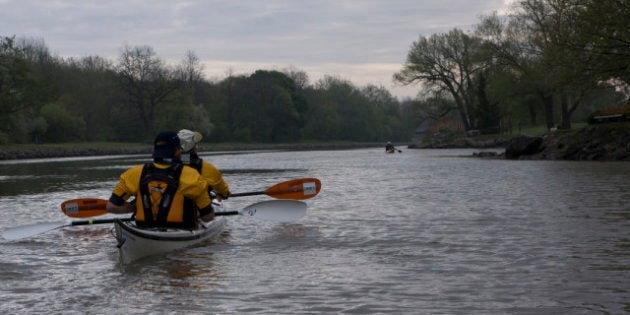 Planning a summer canoe trip? Try one of Kevin Callan -- explore Magazine's paddling expert's -- favourites.
Pros: The Upper Ottawa River consists of a two-part route. Part one is Mattawa to Driftwood Provincial Park, and Part two is Lake Temiskami to Mattawa. At five to eight days each, these routes can both be perfect family paddle trips. The Ottawa River is incredibly scenic along the Laurentian Mountain of Quebec and the Ontario bush and is surprisingly not a very busy area. If portaging is not your forté, there is only one portage in total.
Con: It's hard to find a campsite because there are few paddlers on this river.
Temagami Wasaksina Lake Loop
Pro: The Temagami Wasakinsa Lake Loop is a perfect five-day family loop and Wasaksina Lake itself is great to just to spend a week on.
Con: There are some big lakes -- including Lake Temagami.
Pros: Even though this route is close to Toronto, it is still a semi-wild area. It can be linked to two new parks/conservation reserves to the north: Island Lake and Nogonosh. This route makes for an amazing six-day loop.
Con: There are hunting camps and cottages spread throughout the route.
Pros: This route takes you down the Spanish River from Biscotasing and back up to Biscotasing by a series of lakes to the northwest. Kevin says: "This is one of the best solo trips I've ever been on -- and you can take the train there and back!"
Con: In order to be truly enjoyable, there has to be good water levels.
Temagami's Sturgeon River Loop
Pro: Because it combines the Chiniquichi area and Temagami's Sturgeon River, this route is one of the best eight-day loops in Ontario's near north.
Con: It was recently announced that Wolf Lake (about 1/4 way into the park area) will be managed, logged, and mined.
Wabakimi and Turtle River
Pro: These are two canoe trips that visit hermitages of the north -- Wendall Beckwith's cabins and Jimmy Mcouat's castle.
Con: This route is quite remote.
Pro: This 10-day loop circles the entire Quetico Provincial Park. According to Callan, "this is an ultimate trip that should be done by all canoe enthusiasts."
Con: Prepare to be windbound a lot, as there are several big lakes.
Paddle your way through more of Ontario's great padding route at explore-mag.com
Looking for more adventure? Check out these reads: