davidandnasha/Flickr
Story by Deanne Wong, FlightNetwork.com writer.
Big and boundless British Columbia is your gateway to outdoor adventure. While the province boasts adventure hubs like Vancouver, Whistler and Victoria, there are plenty of adventures awaiting you across the entire province. We've revealed BC's greatest adventure spots from end to end below.
1. Skydive, Vernon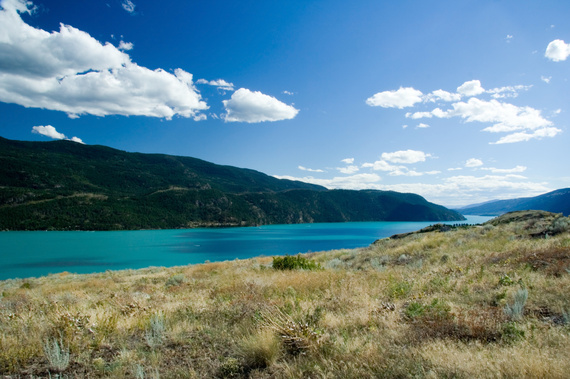 Image Source: Fotolia
Okanagan has a diverse natural landscape with mountains, valleys and deserts. When you skydive in Okanagan you'll be overlooking the historic Okanagan Lake and the turquoise waters of Kalamalka Lake. You might also see the snow-capped Monashee Mountain and the Okanagan floating bridge.
2. White Water Raft, Golden
Kicking Horse River in Golden BC is one of Canada's premier white water rafting destinations. The breathtaking scenery of the Canadian Rockies accompanies the intense and wild ride through the rapid waters.
3. Surf, Tofino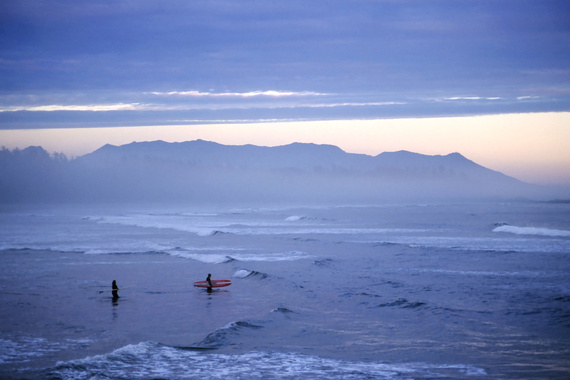 Image Source: Fotolia
With stunning beaches and ecological diversity, Tofino is a favourite city escape. The laidback city is recognized as the surfing capital of Canada and as a top surf town in North America. Surfing is a year-round activity in Tofino, with waves rolling in across 35 km.
4. Bungee Jump, Whistler
Whistler is home to BC's highest year-round bungee jump. Whistler Bungee is set up on a pedestrian bridge over the glacial-fed Cheakamus River. Adrenaline junkies will enjoy the thrilling rush from the 160 feet drop.
5. Zipline, North Vancouver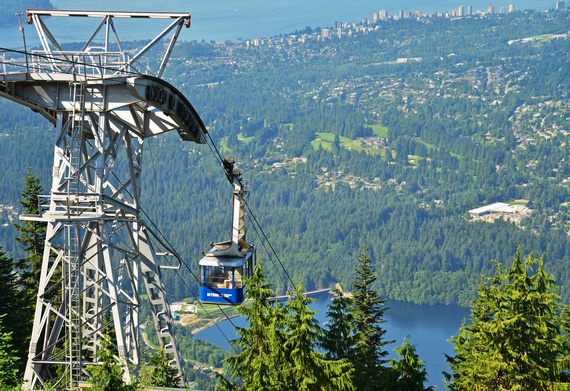 Image Source: Fotolia
The mountain zipline tour at Grouse Mountain overlooks the peaks and canyons of Grouse and Dam mountains. This adventure features five lines with soaring speeds at up to 80 km an hour.
6. Heli-Ski, Bella Coola
Heli-skiing in BC is an outdoor adventure like no other. Heli-skiers have access to 2.64 acres of prime powder at Bella Coola Heli Sports. That's more than 300 times the size of Whistler Blackcomb. Skiers brave enough for this adventure will feel the most surreal vertical drop.
7. Kayak, Haida Gwaii
Haida Gwaii is as far removed from flashing billboards, traffic jams and street lights as possible, making it a prime place to paddle. Cruise the shallows and explore the islands up close by kayak. Keep an eye open for the fantastic wildlife as you paddle. Haida Gwaii has more than 30 distinct subspecies of animals and plants that cannot be found anywhere else in the world.
8. Hike, Valemount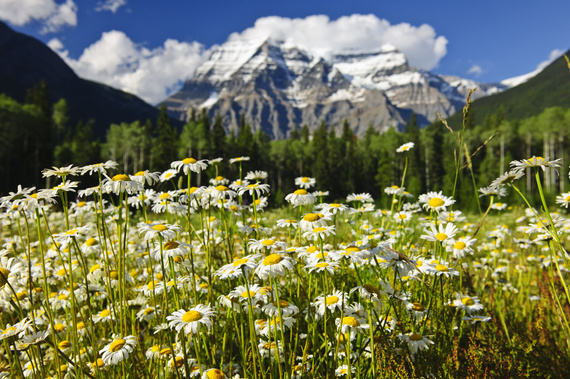 Image Source: Fotolia
Located inside Valemount is Mount Robson Provincial Park, a UNESCO World Heritage Site renowned for hiking. With the highest peak in the Canadian Rockies and the largest concentration of waterfalls in Canada, Mount Robson is paradise for avid hikers.
9. Snowmobile, Revelstoke
Revelstoke has a strong reputation for winter activities, especially snowmobiling. The city gets a whopping 16m to 20m of snowfall each year. Revelstoke has plenty of snowmobile trails including Boulder Mountain, Frisby Ridge and Mount Hall.
10. Spelunk Caves, Qualicum Beach
Vancouver Island has the largest concentration of caves in North America. There are more than 1,000 caves! The caves at Horne Lake Caves Provincial Park are a local favourite. Discover ancient fossils and crystal formations while exploring the underground world at Horne Lake in Qualicum Beach.
Follow HuffPost Canada Blogs on Facebook