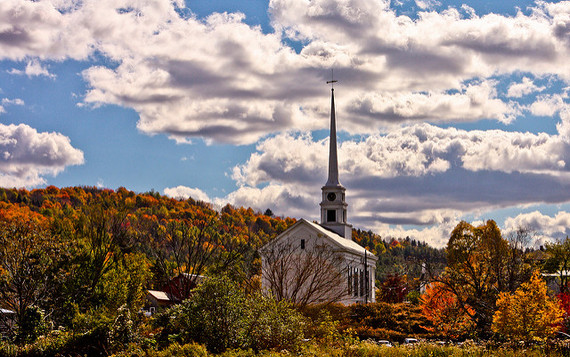 Photo credit: pdbreen
Roughly 80 percent of Canadians live less than 80 kilometres from the United States border. That means that an unforgettable international vacation is less than an hour away. However, many Canadians don't know that a number of American border towns are well worth of a visit. The following four American towns are ones that will have you wondering, "Where did I put my passport?"
Stowe, Vermont
Montreal city dwellers only have to spend about 2 hours in the car before finding themselves in the tree-covered mountains of Stowe, Vt. The city, known for its vibrant fall colors, uncrowded mountain vistas and trendy downtown streets is the ideal place for a getaway in any season. Visit in the winter months, and you'll find yourself shredding the steeps of Stowe Mountain Resort or visit when the snow has melted, and you can hike, mountain bike, zipline and enjoy countless other warm-weather outdoor activities. When you cross the border on a journey to Stowe, you'll be able to feel the stresses of city life melting away.
Distance from the border: 104 kilometers
Eureka, Montana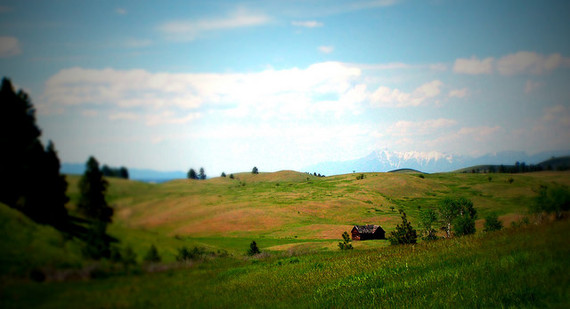 Photo credit: Mikal Kenfield
Enjoy a wild experience in the American west without a costly plane ticket in Eureka, Mont. This mountain oasis prides itself on being, "A small town with a big heart," and you'll quickly understand why when you make the short 9-mile-long drive south of the Canadian border. The city is its own outdoor playground and also serves as a cozy jumping point for adventures in nearby Glacier National Park.
The Pacific Northwest Trail crosses through the city, offering impressive hiking, mountain biking and rock climbing adventures just minutes from the charming downtown streets. Bring a tent and camp alongside the lakes, rivers and mountains of the Tobacco Valley, or stay in the heart of downtown amidst Eureka's locally-owned shops, galleries and restaurants.
Distance from the border: 14.5 kilometres
Sault Ste. Marie, Michigan
Not to be confused with Sault Ste. Marie, Ontario, the city of the same name across the border sits in Michigan's scenic Upper Peninsula. Located minutes from Lake Superior, "The Soo" is known for its Point Iroquois Lighthouse, shallow swimming waters, the famous Soo Locks, and a number of other natural and historical sites. Whether you're into hiking along the shoreline, museum hopping, or dining on a patio on a warm summer day, you can find it all in this small, historic, and scenic Michigan vacation destination.
Distance from the border: 6.4 kilometres
Niagara Falls, New York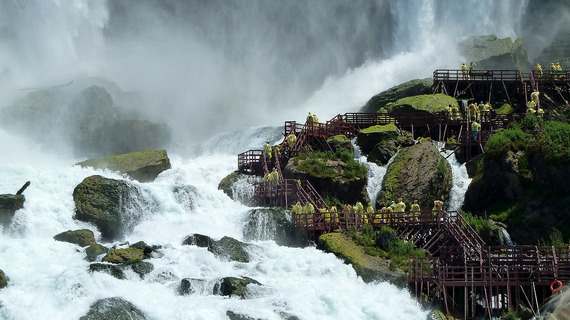 Photo credit: Jeremy
Experiencing Niagara Falls from the American side of the border is an entirely different experience, and the town is nearly as enticing as the thundering of 600,000 gallons of water flowing just minutes away. In addition to hopping aboard the famous Maid of the Mist tour boat and enjoying the seasonal Falls Fireworks, visitors can explore the captivating town of Niagara Falls, N.Y. Biking, hiking, sailing, fishing, birding, golfing, wine tasting, fine dining, and shopping are just a few of the activities you can enjoy in this outdoorsy and tourist-friendly city just seconds south of the border.
Distance from the border: 1.4 kilometres
Follow HuffPost Canada Blogs on Facebook